Can I Become A Better Person
How's that for a eye catching title?  Can I become a better person.  That really makes you stop and think.  At least it would to me if I read that as I was skimming though Facebook or wherever it came across my radar.  Or maybe you searched for this online for some reason.  Did you do something you probably shouldn't have and your conscious is now bothering you night and day?  Maybe you've had a crappy few years and are starting to think it's your fault.  Maybe it is your fault.  After all, we are all responsible for our own actions.
No matter what the reason is that made you stop and take a look at this it's a topic worth discussing.  Nobody is perfect and we all have our faults.  If you are self aware enough to look under your own hood from time to time it's not always a bright place.  The strong among us can take a look into all the nooks and crannies of what's inside.  And no matter who you are it isn't all pretty.  We all have a darker side that we don't like to think about very often.  For whatever reason many of us ask ourselves from time to time can I become a better person.
Why Would You Want To Become A Better Person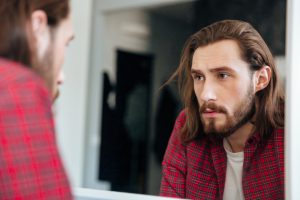 There are a million reason's why you might ask yourself can I become a better person.  Maybe you screwed up a long term relationship by doing something stupid.  Maybe you're looking at how your kids are acting lately and realizing some of that behavior is modeled from you.  Could be you simply don't like certain aspects of yourself  and are getting tired of thinking about it too often.  Do you find that you have a temper far more often than you'd like?  Could be that weekend drinking has now grown to be Wednesday through Sunday.
Without going into the weeds too deep on this topic it is an individual choice.  Like going to a therapist or marriage counseling or Alcoholics Anonymous there's no point in changing something unless it bothers you enough.  When something bothers you enough, a situation like a job that sucks your soul dry or a marriage that is nothing but negative energy, you do something about it.  You quit the job, you file for divorce.  The same hold true about ourselves.  When something about ourselves bothers us enough to make a change, we start looking for ways to do it.  We start thinking more and more often on can I become a better person in _________fill in the blank area.
Is It Possible
The short answer is of course it's possible to become a better person.  The better question is – how badly do you want to become a better person.  Like everything else in life there are degrees of things and shades of gray.  Some ways that you want to be a better person are going to take a lot more effort than others.  Let's look at a few examples.
Scenario 1
Let's say you feel you've been a crappy father for the last 5 years.  Your kids are now entering their teenage years and don't really care much about quality time with dad.  This is normal in general for teenagers but maybe your kids don't want to have anything to do with you.  As you reflect on your behavior over the last 5 years you come to some sobering realizations.  You haven't attended hardly any of their sporting events.  You rarely go to anything school related.  Now that you think about it you don't really know how they even do in school.  Nor can you recall any of their friends.  And you can't even remember the last time you did anything with them one on one.
In short, you've been completely disconnected from your kids for years.  Is it possible to become a better father?  Yes it is but it's going to take a sh*t ton of work on your part.  It's also going to take you doing a lot of work without expecting anything back for a while.  You've got a lot of fences to mend.
Scenario 2
You realize you don't have many friends.  Actually, now that you think about it, you don't really have any friends.  Unless you count Jim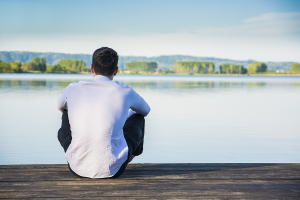 who's always willing to go have a few drinks with you…..as long as you pay.  You've heard more times than you can count that you are selfish and have a temper.  As we've discussed previously being selfish isn't a bad thing to a degree.  Your kind of selfish is different though, it impacts other people's happiness.
Things like your need to golf every Saturday for years leaving your wife to take care of all the kids activities.  Or the fact you never return your now former friends phone calls unless is suited you.  They got tired of trying to call you to set something up.  And when you did finally join them you usually got hammered and into a shouting match with someone.  Can you change and become a less selfish ass?  Yes you can.  Like in scenario number 1 this is going to be a long road and you're most likely going to need some assistance.
Scenario 3
After getting angry that you aren't going to receive a raise for the 2nd straight year you finally start looking inward.  If you're being honest you can't blame your boss.  You've been phoning it in for quite a while now.  The job is comfortable and easy.  It requires minimum effort to do what needs to be done.  Not what necessarily SHOULD be done but what needs to be done.  You're provided 10 sick days a year and you take everyone one whether you need it or not.  You never raise your hand to be part of any projects.  You keep your head down and do the bare minimum to keep your job.  Can you become a better person and employee?  You bet.  You have to decide the job is worth it and turn the switch back on.  If it's not worth it then go find another job you like.
Ways to Become a Better Person
Now that we've reviewed a few situations that might be having you ask yourself can I become a better person let's look at how to actually do it.  Remember, you can definitely become a better person.  What situation you want to get better in, what point you're starting at and how important it is to you all play factors in it.  Here's some ways to become a better person.
Look under the hood – as I mentioned it's not easy to look under our own hoods.  We all have things we like about ourselves and other things we don't.  You have to be willing to be very honest with yourself.  Take a deep look at what you don't like and realize that's you.  And say you don't like what you see and you want to do something about it.
Quit blaming other people – It's so easy to blame others for what we don't like about ourselves.  Nobody wants to hang out with you?  They are all jerks.  The raise isn't coming yet again?  The boss hates you.  Kids don't even say hi anymore?  Freaking teenagers.  Be willing to take responsibility for your entire life and all of your actions.  Quit blaming other people for what you don't like.  It's a dead end road.
Stop waiting – When you wait to get a new boss or your kids to notice you that gives away your power.  Remember you are responsible for your own life, nobody else is going to live it for you.  When you wait to make a change all you are doing is delaying what you want to do.  And wasting time.  It's never a "good time" to make a change.  Force yourself to just go do it.
Seek assistance – It's hard to admit when we need help.  That's saying "I can't do this on my own" and it's really hard for a lot of people to do it.  Many people feel this is a sign of weakness.  Swallow your pride and ask for help.  Go to AA or seek out a therapist.  I look at it this way.  There are some things I'm good at and other stuff I'm not.  If I have a back issue I'll go to a chiropractor because they know how to help fix backs.  If I have a sinus infection I'll go to my doctor because he can give me medication to make it go away.  Same thing with mental health.  Therapists are trained in this area and know a lot more than me.  I'll go to a therapist to help me think a different way.
Be willing to work – Life is not easy.  I was just telling my 15 year old daughter that life is a series of problems.  Choose the problems you want.  Don't like your body?  Go work out and change it.  Either choose the pain of not having the body you want or choose the pain of hauling your ass to the gym every other day to change it.  Any type of real change takes a lot of effort.  The good news is this is where the satisfaction comes from.  Working hard to achieve the body you want.  Or the career or relationship with your kids that you want.  There is deep satisfaction in working to accomplish something of meaning.
Conclusion
3 things really impact if you can become a better person.  Start with what's the area you want to become a better person in.  Job?  Marriage? Personality trait?  Father?  Then think about what's your starting point.  If you would classify yourself as a "0" on a scale of `1-10 as a husband and your wife is filing divorce papers, you've got a very steep mountain to climb.  Thirdly, how motivated are you to make the change.  This is really the biggest factor of all.
In conclusion the answer to can I become a better person is yes, you definitely can.  You have to ask yourself how much work are you willing to do to become a better version of you.  It most certainly can be done, what's it worth to you?
All my best,
Mat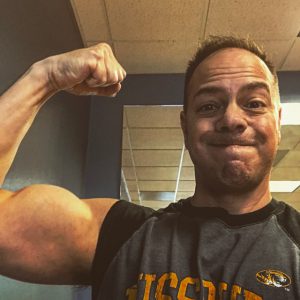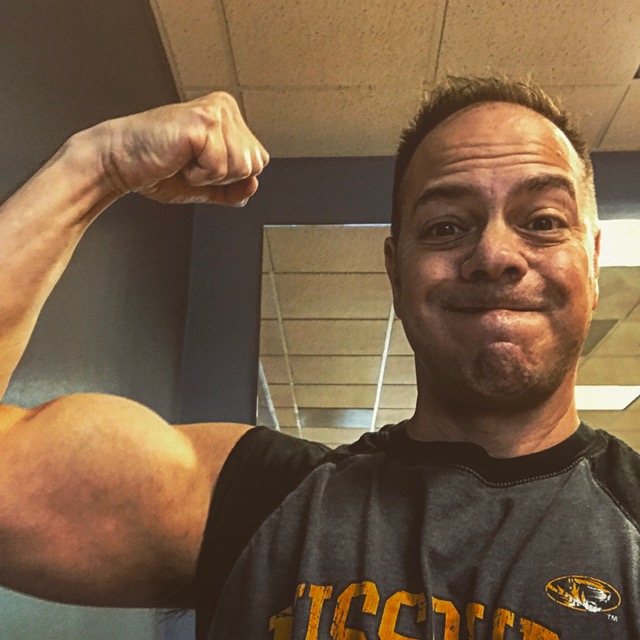 Please follow and like us: