Teenage Addiction To Cell Phones
You've yelled for your teenage daughter to help you with something and as is usual, there's no response.  Once you finish up carrying all that stuff out to the garage (in 2 trips because nobody helped) you go looking for her.  Surprise surprise, she's on her bed staring slack jawed at her cell phone.  How many times have you witnessed this scene?  Probably too many to count.  Teenage addiction to cell phones is seemingly all around and seems to keep growing.  If you are like me you are probably asking yourself how much is too much.
I get it, we live in a super connected world.  My own cell phone is by my side most of the day.  I use as a work tool almost as much as I use my computer so I get it.  On the other hand when I notice that my younger teenage daughter hasn't gotten out of bed and hasn't eaten in the 3 hours that she's been awake because she's still on her phone, I have to think that's a problem.  As I confronted this exact scenario recently, I decided to do some research.  Let's take a look at teenage addiction to cell phones and how much is too much.
The Stats for Adults
According to a TechCrunch article from March 2017 U.S. Consumers spend an average of 5 hours per day on their mobile devices.  This is according to a study conducted by Flurry which is a well known mobile data analytics company.  What's probably even more alarming than the 5 hours per day number is that this is an increase of 20% over the 4th quarter in 2015, barely a year and a half later.  Yikes!  Here's the article written by Sarah Perez "U.S. Consumers now spend 5 hours a day on mobile devices".
In order to make sure the I'm looking at a variety of data there's another great article by Hackernoon that was published just a few months after the TechCrunch article.  This one by Hackernoon was published in May 2017.  It used the data from 6+ studies to come to the conclusion that Americans are on their cell phones a little over 4 hours a day.  "How Much Time Do People Spend On Their Mobile Phones".
What About Teens?
This really isn't going to surprise you.  It might disappoint you in that way that you were hoping for good news but actually got the news you expected.  According to an article written by Jordan Shapiro on Forbes website from November 3, 2015 titled "Teenagers in the U.S. Spend about Nine Hours A Day In Front of a Screen" teens spend…..well, the title gives it away doesn't it.  Now of course this is total screen time.  The article goes on to explain approximately 41% of that is on a cell phone so if you do the math that comes out to a little less than 4 hours. Remember that this article is now coming up on 3 years old.  My 15 year old daughter was 12 then and her cell phone addiction is much higher than it was.
How much is too Much?
I did a lot of research to attempt to discover if there was a consensus on how much cell phone usage is too much.  And as you might imagine, there's a ton of viewpoints and opinions but no real firm limit.  Some people say 2 hours a day,, others say 4, some say it doesn't matter, etc.  After reading a bunch of articles I've come to the conclusion that, like many things in life, it depends.  Here's a few guideposts to keep in mind when you're attempting to decide if your teen is on their cell phone too much: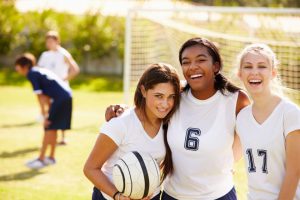 Are they relatively engaged in life – if they are doing good in school and have activities outside of staring at their cell phone, that's typically okay.  If they play a sport and get decent grades at school and have some friends they are leading an engaged life.  This is a good thing.
Does your teen have real friends – Teenagers who hang out with other teenagers tend to be happier and do more things socially.  If you find your teenager has friends they only communicate with through a cell phone app, that's not ideal.
Is your teenager healthy – If your teen takes a shower and and eats decent food on a regular basis and gets some exercise, that's really all you want for them right?  To take care of themselves to the degree of staying healthy.  When my 15 year old doesn't eat lunch because she won't put her phone down, that's a problem.
Can they put the damn phone down – When we all share a meal together at the table, no phones are allowed.  We open our mouths and have real conversation.  When we are doing family things outside of the house, the same rule applies.  No phones unless someone is calling.  Although it's not easy for my teen daughters to put the phone down, they can if needed.
Parent Involvement
As parents the best thing we can do is set the rules early.  The problem with being a parent is really the same as living life.  We live life forwards and understand it backwards.  Meaning hindsight is 20/20.  We learn by doing and guess what?  Many times we make mistakes.  If we are smart we learn from our mistakes and adjust accordingly.  A couple of thoughts as parents:
Set limits early – I've seen kids get a cell phone when they turn 7.  To me that's ridiculous.  In any event no matter at what age your kid gets a cell phone, set limits.  Maybe it's 2 hours a day, whatever.  That's up to you.  Just remember you're trying to set the guideline of having a life outside of the cell phone.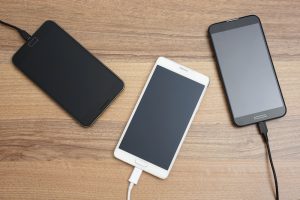 Common charging area at night – This is one I wish I would have done.  I charge my cell phone in the kitchen overnight.  My daughters do not.  It sets a GREAT precedent if you have everyone in your house put their phones in a common charging area overnight.  This way you don't run into my situation which is my 15 yo staying up until 3AM on her phone.  Hey, at least it's summer!
No phones during family time – whatever this is in your house, it's a good rule.  In my opinion the rule should be no phones at mealtime or family activities.  Fine in the car, just not at the actual activity.
Open door policy – this is a tough one but if it's possible all family members should feel comfortable sharing their cell phones.  That is there aren't hidden apps or there is sexting going on.  The goal here is to create an environment of trust.  Look, I've got 2 teenage daughters.  I know they don't share everything with me and there's most likely stuff on their phones I don't want to see.  But do your best to create an environment of trust.
Remind them nothing is sacred – in this day and age if you create a paper or electronic trail, someone will probably see it eventually.  It's really hard to hide.  If they decide to send a sexy pic, even if it's supposed to "disappear" on Snapchat, it's not that hard to take another picture of it and send it to lots of people.
Bottom Line
The reality is cell phones are firmly baked into all of our day to day lives.  Teenage addiction to cell phones is a reality and it's certainly something parents (like me) have on the worry list.  It absolutely infuriates me to watch one of my daughters spend 2-3 straight hours on their phone.  Then I have to take a deep breath and remind myself I don't have teenage girls brain (thank the lord).  Not to mention the fact I've got 3 decades on them.
As parent's it's easy to assume our teenagers are on their phones too much.  And many of them are.  If you have kids that don't have a cell phone yet be smart enough to set some ground rules when you start.  In the event you have teenagers now who have cell phones, just take a quick look at their lives.  If they are healthy and engaged with life, their cell phone's probably aren't interfering too much.  On the other hand if you have a teen who has gotten much more withdrawn that he or she used to be and spend enormous amounts of time on their cell phone, it's probably time to have a talk.  And establish some new ground rules.
Talk (or text) to you soon,
Mat A.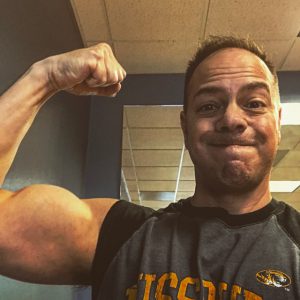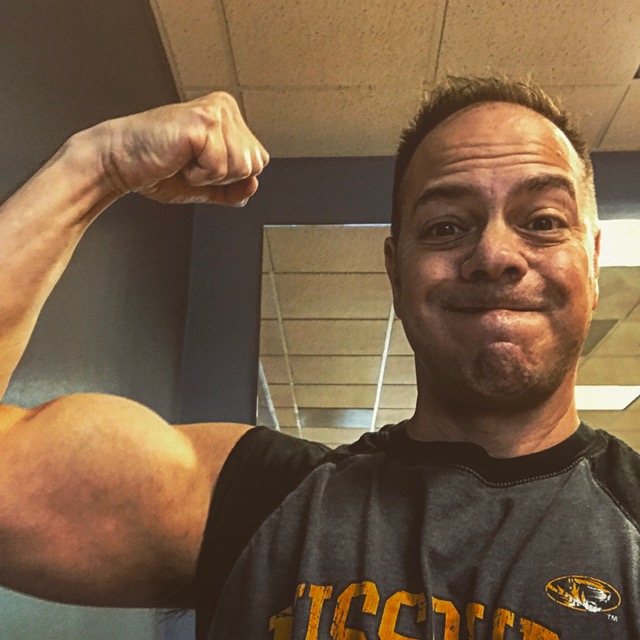 Please follow and like us: