What Is The Best Air Purifier For Asthma
When I was a kid (long ago) I had asthma. I had it bad enough that I wound up in the hospital several times due to asthma attacks. Heck, when I was in the 3rd grade I got sent to LIVE in a hospital for 5 months. I was sent there to learn how to live with my asthma. They taught us fun things like learning to give ourselves a shot of adrenaline when we had an asthma attack. Besides looking like a bad ass because I was an 8 year old who could jam a needle into my leg it also made me run around like a madman. Good times, good times. So since asthma is near and dear to my heart (literally) let's take a look at what is the best air purifier for asthma.
Asthma
Did you know that over 300 million people around the globe suffer from asthma? I sure didn't. Here's another eye opening fact. More than 250,000 people die each year due to an asthma related illness. Ugh.
According to the EPA (Environmental Protection Agency) the air inside of our houses is between 2X – 5X WORSE than the air outside of our homes. That's messed up! A major reason why the air is worse inside of our homes is the drive for energy efficiency. To increase the energy efficiency houses have evolved over the years to have tighter seals. Tighter sealing houses mean the things trapped inside the house that irritate lungs stay trapped inside the house. And most people don't open their windows much anymore, many times due to allergies. Sealed shut windows isn't great for asthma sufferers.
How Does An Air Purifier Help
In just a minute we will look into what is the best air purifier for asthma. Right now let's answer how an air filter will help asthma sufferers.
The short version is that an air filter helps to strip the particles from the air that irritate lungs. By helping to take the irritants out of the air this creates cleaner, fresher air inside the house. This is good for overall health and certainly for the lungs.
You have to buy the correct type of air purifier in order to help your asthma. There are two primary types of air purifiers. Ionic, or ozone, and also HEPA. The best choice for folks with asthma is easily the HEPA air purifier. You should buy one that uses a HEPA filter. The ion air purifiers work by sending ions into the air to neutralize airborne particles. Studies have show that this actually can make asthma worse for people. Go for a HEPA air purifier.
One more thing to keep in mind as you look for air purifiers is how much room they cover. There's a good chance you will need to get several air purifiers throughout your house to provide the most relief.
Now, let's list some options to answer what is the best air purifier for asthma!
Air Filter Options
Here is the first of several great Air Filters to choose from.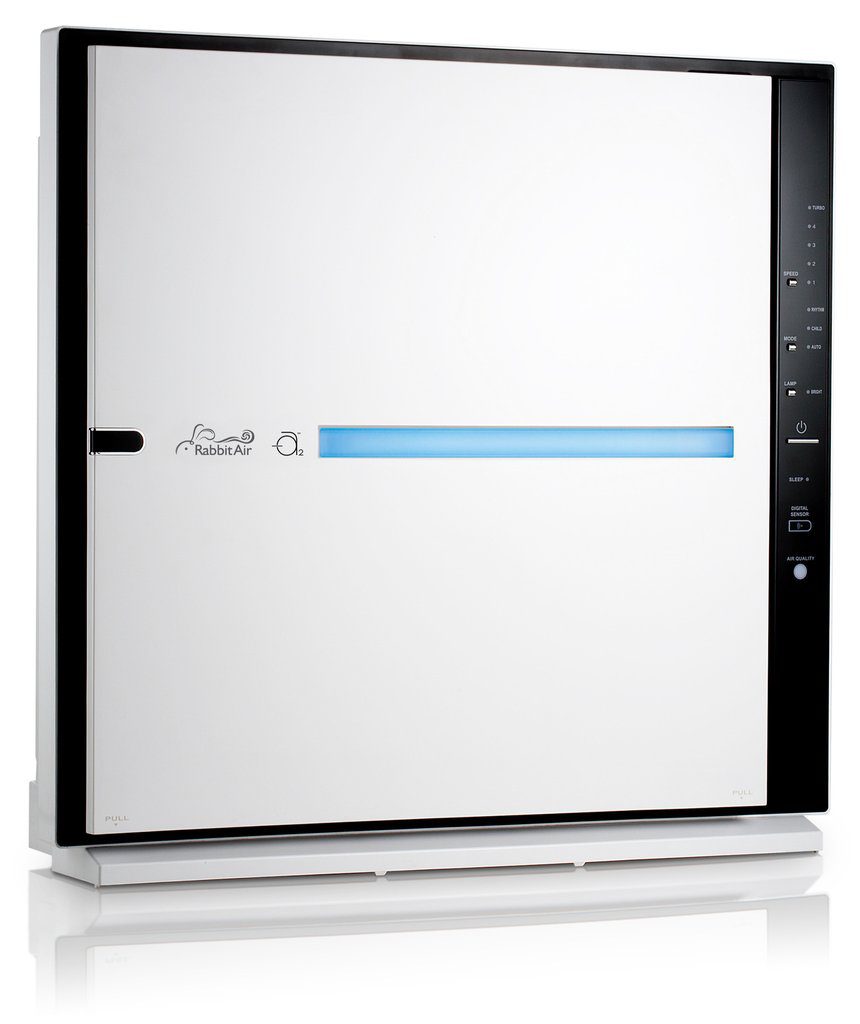 If you take a look at all of the air purifiers on the market, this is the probably the best one you can get for controlling asthma.
The primary reason it's so good is because it uses a special 6-stage air cleaning process that essentially strips the air from all types of asthma inducing toxins.
In addition to using a HEPA filter, you are also given the option to add some additional power to the unit by choosing between a set of four customized filters: Germ Defense, Toxin Absorber, Odor Neutralizer or Pet Allergy Reducer.
It holds an Energy Star certification, making it inexpensive to operate, and is able to purify an area up to 700 square feet, which is perfect for many home applications.
The other cool thing is that this device can be wall mounted or set on the floor and the front panel comes in a variety of colors and designs, which are just a few other reasons for why it's ranked as one of the best air purifiers for asthma.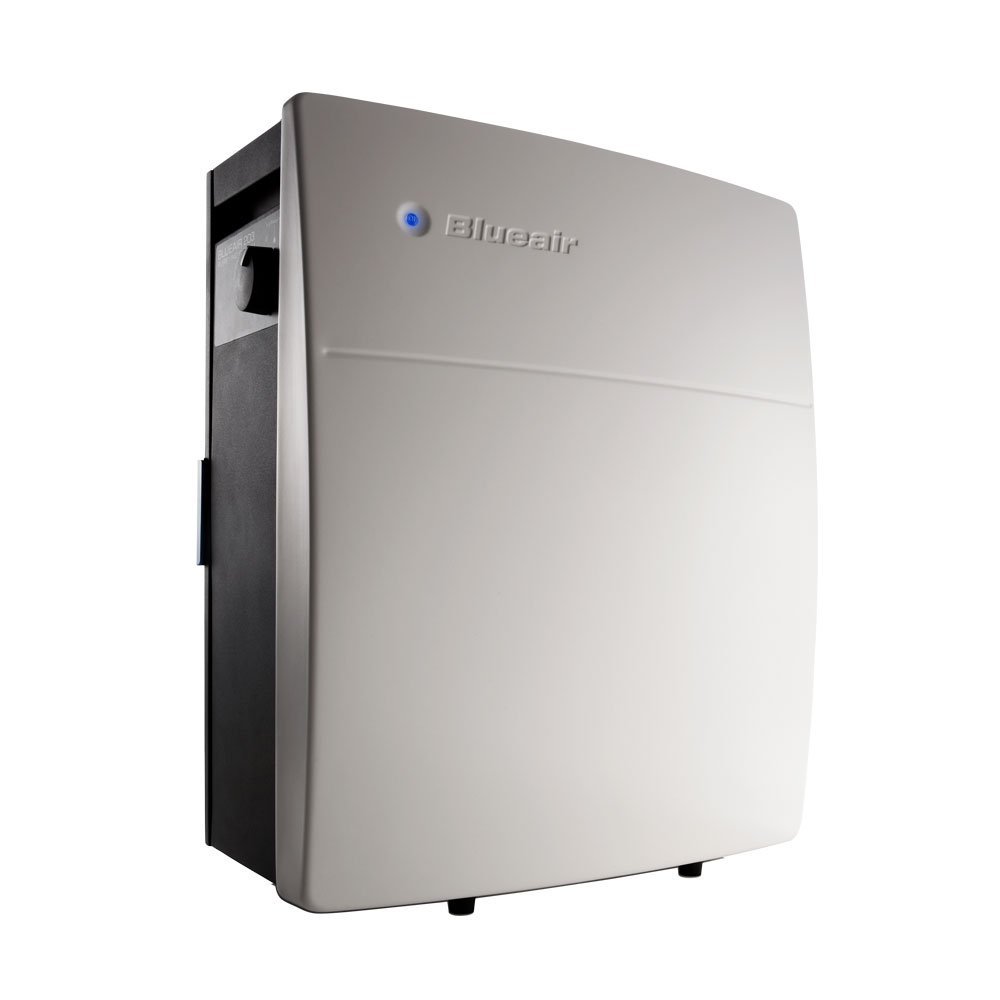 Another great choice of air purifiers for asthmatics is this product.
It also uses a HEPA filter and is excellent at removing asthma inducing particles.
This one you can't mount on the wall but it's small, sleek design allows it to fit anywhere and has a handle for easy portability.
While it is cheaper than the previous recommended asthma air purifier, it does have one drawback – it can only purify an area up to 240 square feet. That's less than half the size of the MinusA2 product. You will most likely need more than one for your home.

However, if you're only looking to purify one room at a time, like a living room or bedroom, this is a wonderful option and will save you a considerable amount of money.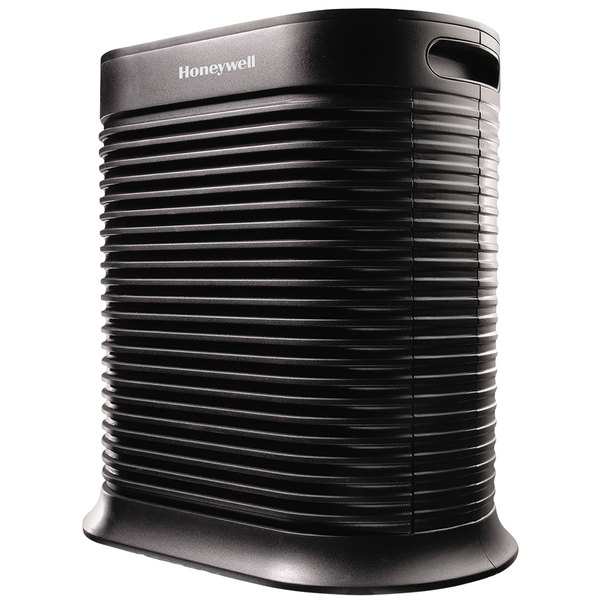 This air purifier is great for large rooms as it covers up to 465 sq ft. It offers 4 cleaning levels: Germ, General clean, allergen and Turbo. It filters and recirculates the air in the 5 times per hour.
This also uses a powerful HEPA filter and a Carbon filter to both clean the air of dust, allergens, smoke and odors. Honeywell is the #1 Brand that allergists recommend.
This product is very reasonably priced for the quality it provides.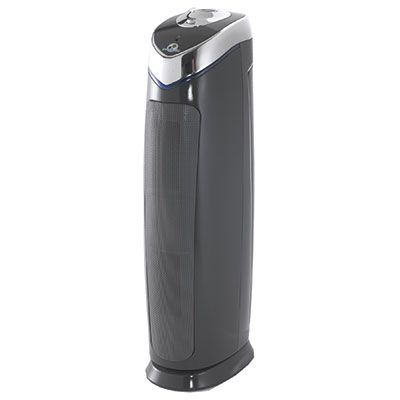 Some viruses and bacteria in pet dander or the pollen is the most often cause of the allergies. Let's see your reaction when you find out there is a great solution for these viruses and bacteria with only $100 budget. The Germ Guardian AC5000 is the one for you.
It has a nice modern look and a fantastic air filtration process for a $100 air purifier. You will feel really good after using it because of the 3-in-1 air cleaning system of the Germ Guardian.
The air filter may not run like a high-end air purifier, but it is still a certified True HEPA filter. For the size, this True HEPA filter is not cheap, and the performance of the Germ Guardian AC5000 deserves the class-leader at the budget end of the air purifier market.
Conclusion
There you have it. When you start to do your research on what is the best air purifier for asthma you've got 4 really good choices to take a long look at. From under $100 to close to $600. A good air purifier is not cheap but will pay great dividends to your asthma and overall health.
In good clean air,
Mat A.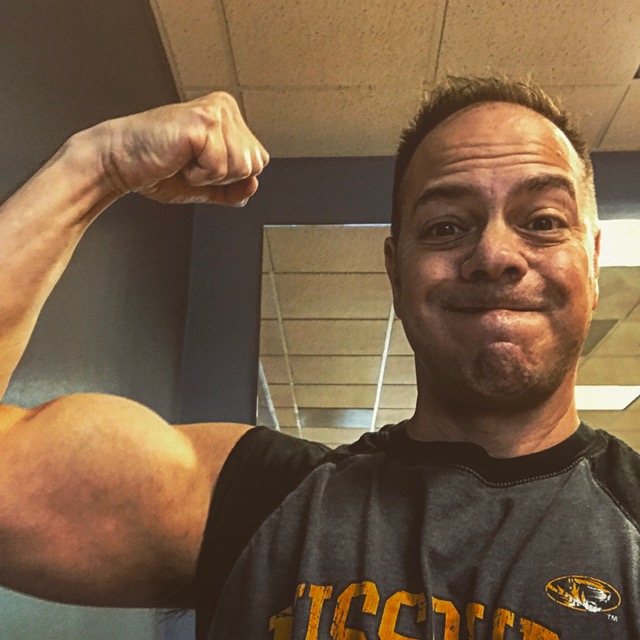 Please follow and like us: