Jobs That Are Hiring Now
I know I've shared this nugget of news previously but it's been a while. My day job is being a recruiter. I have been in recruiting for just about 15 years. I consider it my second career. I'd better keep an eye on things or it might wind up being my 3rd and final career as well. That being said I keep abreast of what's happening in the job market. I was doing recruiting when the recession hit at the end of 2007. If you remember it lasted until middle of 2009. Crappy time all around. That was a horrible job market. Now things are exactly the opposite. Now is a great time to be looking for a job because there is a labor shortage. Counter offers run rampant. It's crazy. Felt like a really good time to talk about jobs that are hiring now.
The short answer is – LOTS of jobs are hiring now!
Some Data
Here's a great article from Marketwatch called "U.S. Job Openings Hit a Record 7.1 million, exceed number of unemployed Americans". It's a great article full of rich data that was published in October 2018, just a few short months ago. I'll hit some of the high points here:
Eye Opening Information
On the way to reviewing jobs that are hiring right now here are some incredible numbers for you to ponder.
Job openings topped 7 million in July 2018. The number of open jobs being over 7 million had never happened before. And that number rose the following month in August.
Job openings topped the number of people unemployed for the first time in March 2018 going back to 2000. There was almost 1 million more jobs open than reported unemployed people.
The quit rate, or the people who left their job voluntarily, was 2.7%. Compare this to 1.5% at the end of the recession in 2009.
The U.S is on track to create 2 million new jobs this year. This is the 8th year in a row which has created a hiring boom that takes the unemployment rate down to 3.7%. That's the lowest it has been in almost 50 years.
Yeah, eye opening.
Jobs That Are Hiring Now
If you haven't guessed by now the short answer to jobs that are hiring right now is……pretty much all of them. It's a great time to be a job seeking. Or to make a move to a new company for more pay. If you are good at what you do you should have no trouble getting a new, better paying gig. Now that you know that let's look at some professions that are hot in 2019.
Professions To Consider
Some of these will require a higher education degree. These are only some to take a look at.
Accountant
Certainly not my personal cup of tea but it's a great profession for those that like it. The current unemployment rate for accountants is 3.2%. Median salary is just over $69,000. Demand for accountants is expected to increase 10% by the year 2026 which will add almost 140,000 new jobs.
Speech Language Pathologist
Also knows as a speech therapist. A masters degree is required and sometimes licensing in certain states. A speech language pathologist will help people having difficulty talking. This can be due to stroke, hearing loss, developmental challenges, or other issues. Median salary is $76,000. Unemployment rate is .8% and demand is expected to increase almost 18%.
Clinical Laboratory Technician
This is a career that does not require an advanced degree. As a matter of fact an associates or a post secondary certification is what is typically needed. They analyze bodily fluids or tissues to look for abnormalities. Median earnings are $51,000 and demand is expected to increase by 14% by 2026.
Cartographer
I know you know what a cartographer is right? It's a map maker! I know this seems strange but demand is expected to increase over 19% by 2026 which will add 2,600 more cartographer jobs. A cartographer uses surveys and and images to study data and basically turn it into visual data we can use as modern day maps. The median salary is just under $64,000 and the unemployment rate is .7%. WOW!
Physicians Assistant
You might be surprised to find out that the median salary for a physicians assistant is $104,000. Physician assistant are a key member of the medical team. They do everything from taking histories to conducting exams to ordering tests to diagnosing. The last several times I was sick and went to the doctor I saw his physician assistant. Worked great. They typically have to earn a masters degree. The demand for PA's will rise a whopping 37% by 2026, adding almost 37,000 new jobs.
Resources
A few ideas in case you're deciding on what career to go into or to make a career switch.
Careers: The Graphic Guide to Planning Your Future – by DK
Changing Careers After 40: Real Stories, New Callings – by Terry Pile
Lose The Resume, Land The Job – by Gary Burnison
Switchers: How Smart Professionals Change Careers – And Seize Success – by Dr. Dawn Graham
MDF Rose Gold Dual Head Stethoscope – by MDF Instruments
Euromate Sexy Nurse Nurse Costume – by Euromate (gotta have some fun too)
Conclusion
I've barely scratched the surface of jobs that are hiring right now. The reality is that there is a fantastic job market right now. If you are contemplating how to start your career or even make a career change there's lots to consider. I'll follow this post up with another one to add further ideas and things to consider in the current job market.
It's your career. Go get it.
Mat A.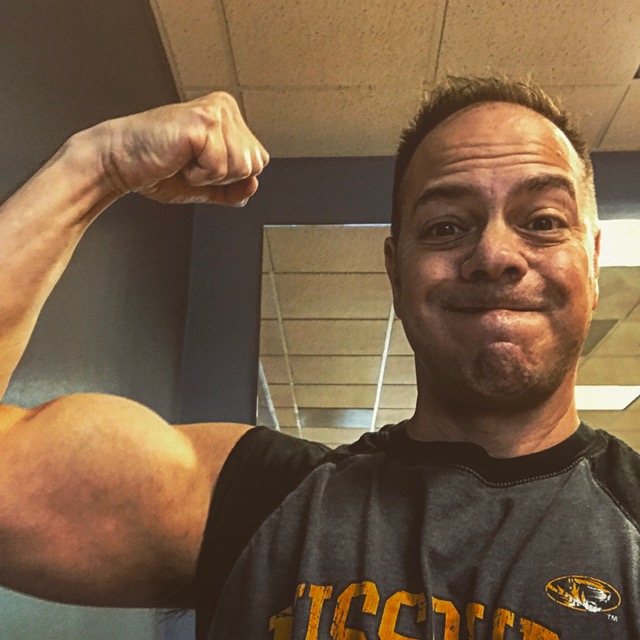 Please follow and like us: