Am I A Narcissist
Do you spend hours at a time looking at yourself in the mirror? I mean, that's what narcissists do, right? View their own beauty in the mirror constantly because they can't get enough of it. Well, no. Not exactly. Although some narcissists can certainly think they are all that physically there's much more to narcissism than that. There's probably a reason you wound up looking at this page. The most likely reason is you have wondered to yourself am I a narcissist. In this article we will look at some signs of narcissism to hopefully help you answer that question.
Narcissism Defined
Let's start with looking at what the definition of narcissism. According to Psychology today:
The hallmarks of Narcissistic Personality Disorder (NPD) are grandiosity, a lack of empathy for other people, and a need for admiration. People with this condition are frequently described as arrogant, self-centered, manipulative, and demanding. They may also concentrate on grandiose fantasies (e.g. their own success, beauty, brilliance) and may be convinced that they deserve special treatment. These characteristics typically begin in early adulthood and must be consistently evident in multiple contexts, such as at work and in relationships. 
People with narcissistic personality disorder believe they are superior or special, and often try to associate with other people they believe are unique or gifted in some way. This association enhances their self-esteem, which is typically quite fragile underneath the surface. Individuals with NPD seek excessive admiration and attention in order to know that others think highly of them. Individuals with narcissistic personality disorder have difficulty tolerating criticism or defeat, and may be left feeling humiliated or empty when they experience an "injury" in the form of criticism or rejection. 
Here is the link "Narcissistic Personality Disorder" by Psychology Today.
Signs Of A Narcissist
In order to help evaluate someone asking themselves am I a narcissist let's look at some of the primary signs to look for.
I like to talk about myself mostly. If I am a narcissist I don't typically like to hear about other people's lives. A narcissist likes to talk about him or herself primarily. If you've ever had that friend that always seems to steer the conversation away from your life and back on to him or her, you've seen it in action. As a narcissist, I am quickly bored with what's going on in other people's lives. Mine is much more interesting. If you are married to a narcissist over time you might notice how they are always telling you about their day. And the rarely ask about your day. That's because they don't care much.
I am very charming and generous. At least at first. When entering a relationship with a narcissist you will be amazed at how sweet and charming they can be. They are typically very charming and everyone seems like them. I'll make it seem special and incredible to be part of my circle. I'll seem bold and mysterious all at once, sweeping you into my exciting world. That is until you are hooked and then I won't seem as sweet and charming. You'll begin to ask yourself where the previous version of me went. Well, you won't find it very often because it's a persona I've worn to charm you into my life and doing what I want you to do. For me of course.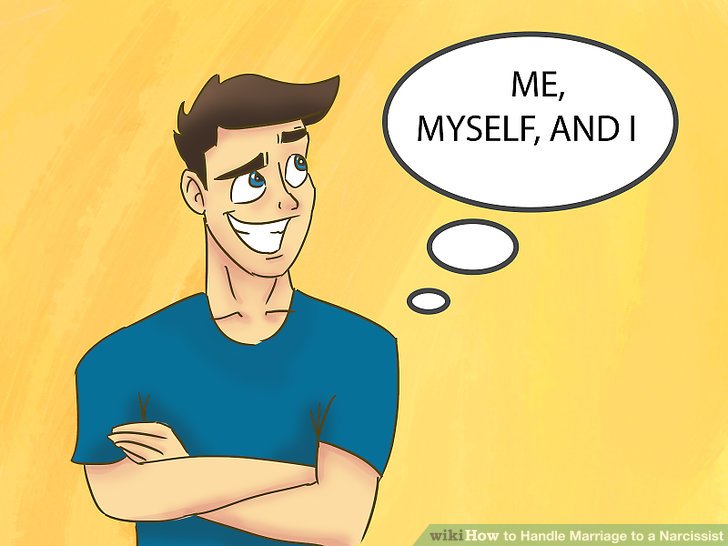 Am I A Narcissist – More Signs
I need a lot of attention. This could be for a variety of reasons from childhood. Maybe spoiled too much or overly criticized growing up. Good chance it's to help compensate for my feelings of low self worth and value. In any event I like to surround myself with people who give me lots of attention. Keep in mind this doesn't just mean people who put me on a pedestal. I can also be very good at creating lots of drama that makes people worry about me and call me and come to my rescue. Because it's all about me, one way or another.
I don't mess up. Things go wrong in my life for sure but I'm never the cause of them. It's always someone else's fault. As a narcissist I am not able to accept responsibility for my failures. That's because I don't fail. And I can't take criticism. Of course no one really likes criticism but I can't even take constructive criticism. That's because I have a very sensitive ego. When you do try to point out that something is my fault I'll find a way to twist it back onto you and make it your fault. Because once again I don't really have any faults and am very rarely wrong.
Even More Signs
I make a really good victim. As a narcissist I am extremely good at painting myself as a victim. This goes back to the fact that I probably have a pretty fragile ego. And that things that go wrong aren't my fault. I am very good at twisting the facts around so it puts me in a favorable light. I'm also skilled at creating scenarios where other people are the oppressors. They are really the ones that are making things turn out badly.
I'm not empathetic. I might seem like I understand how you are feeling but it's mostly an act. The reason being is I simply lack much empathy for others. I'm not able to put myself in someone else's shoes. Why would I? Things are always about me and not others. There's no reason to consider other people's feelings. Which works out great because I'm not able to.
And More Signs I Might Be a Narcissist
Let's show some more signs to ask myself if I'm wondering am I a narcissist.
I'm skilled at making you feel guilty. Narcissists are really good at making you feel guilty. Guilty for things you have absolutely no reason to feel guilty about. Want to go hang out with your friends? I'll make you feel like you care about them more than you care about me. Do you like working out and staying in shape? Not when I'm done with you. I'll come up with a good way to make you feel like you are being selfish when you work out. Did you just accomplish something you are proud of? No, actually what you are doing is trying to make me feel like you're smarter than me. Speaking of which…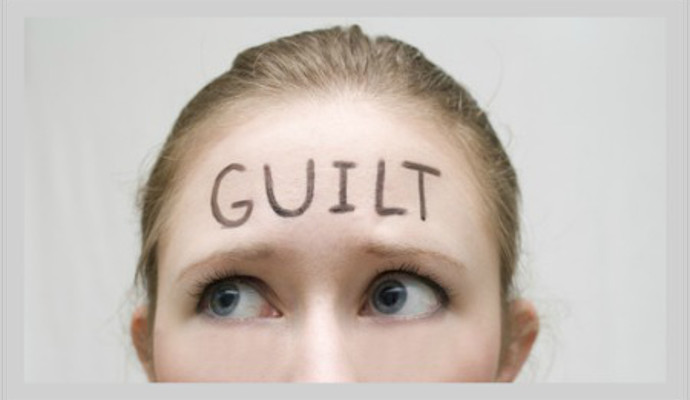 I like to tear down your accomplishments. Why you might ask. Well, probably because it makes me feel smaller and less sure of myself. It's a defense mechanism you see. I don't like to see people do better than me at just about anything. So when I'm in a relationship with someone I'd better belittle and pick at their accomplishments. I mean, how dare they try to pretend they are better than me. Why would they, don't they care about me? See how I just made myself into the victim there too? That's because I'm sneaky that way.
Just a Few More
I'm great at emotionally manipulating you. One of the surest signs of a narcissist is they are really good at emotionally manipulating you. Many of the signs already shown here point to that. I can make you feel guilty about things you have no reason to. I'm good at playing the victim and making just about everything your fault. I'm good at showing one side of my personality to one person and quite another face to others. I'll tell you something one day then a few days later swear I never said that. It must have been your imagination.
I'm great at smear campaigns. What's that you might ask? Here, let me give you an example. Let's say I am a narcissistic wife. One of the ways I might continue to manipulate and control my husband is by telling people lies about him. I do this to get other people on my side and control my husband. For instance I might say he is a bad father because he goes out with his buddies a lot. Even though he doesn't. But see, the trick is HE DOESN'T know I told anyone that. He just knows that some of my friends now give him funny looks. That's because they now like him a little less because he's a bad father. At least according to me……aren't I good?
Actually, the smear campaign is so good I'll write another post about it!
Conclusion
With a little luck I've provided some insight if you were wondering am I a narcissist. Honestly, this is a lot of fun to write about because it's so fascinating.
I think many of us have this vision in our head of a narcissist. It's the person gazing at themselves in the mirror and telling everyone how great they are. And that can certainly be true. The reality is there are lots of other signs to look for in a narcissist. So, how did you measure up?
Resources
If you'd like further reading on narcissism here's a few ideas.
Narcissism: How to Understand, Deal With, And Heal From Narcissism In Your Life – by Geoffrey Loren
How To Handle a Narcissist: Understanding and Dealing With a Range of Narcissistic Personalities – by Theresa Jackson
When Loving Him Is Hurting You: Hope and Help For Women Dealing With Narcissism and Emotional Abuse – by David Hawkins
Stop Caretaking the Borderline or Narcissist: How to End the Drama and Get On With Life – by Margalis Fjelsted
Ask Me About My Narcissism T-shirt – by self centered Tee's
In Good Mental Health,
Mat A.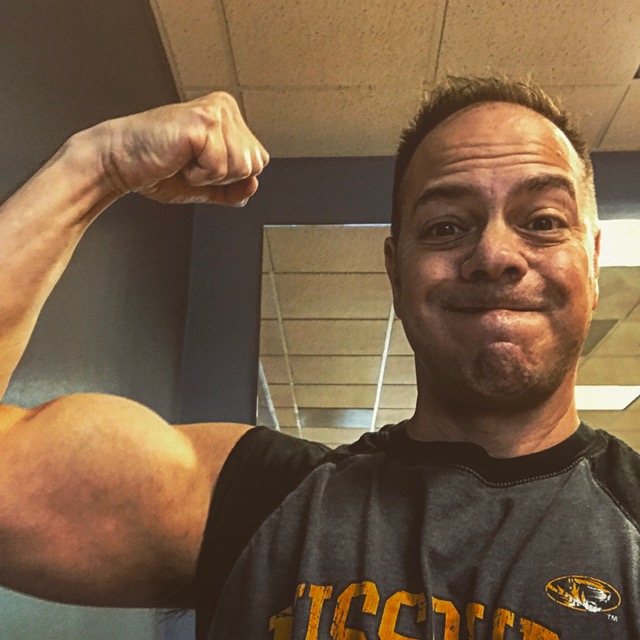 Please follow and like us: