Best Tips to Saving Money
Do you ever get to the point when you're counting down the days until the magic paycheck comes?  Maybe you're like me and you still write out some of your checks and mail them.  Why you might ask?  Because it gives me more control over money in and out instead of all automatic online payments.  And that makes me feel better.  I've certainly gone through times when I've watched all my spending.  I have also tracked things in a budget.  And during those times I've done a lot of research on the best tips to saving money.  In this article I'll share some the best tips to saving money with you.
Benefits of Saving Money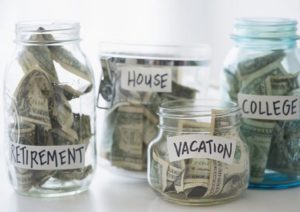 There are many benefits when you save money.  The biggest thing is that it helps you achieve some peace of mind.  One of the best tips I ever read was the Dave Ramsey rule about having $1,000 saved in emergency money.  This is in case something happens to your car or another similar type situation.  One of those things you don't ever plan for.  And since we don't plan for life's little emergencies it winds up hitting us harder.
It's a good idea to save money for bigger ticket items you want as well.  Things such as saving for the vacation you want to take.  Or one that I started doing about 5-6  years ago was saving for Christmas. For years I didn't plan for holiday spending and wound up putting it on a credit card.  Once I wised up after reading about some of the best tips to saving money and planned for holiday spending I definitely had less stress about cash flow during this time of year.
Another great benefit of saving money is planning for retirement.  My father in law gets his military pension as well as a state pension.  He gets the state pension because he worked for the Department of Transportation his entire career.  I'm not joking when I say I think he makes more money in retirement than he did when he was working.  Most of us aren't as lucky, we have to pay into our retirement to help fund it.
Should you Budget
Personally I think it's a very good idea to budget.  It's definitely included in one of the best tips to saving money.  If you find yourself living paycheck to paycheck on a regular basis you should consider trying out a budget.  It's kind of a pain to do at first because you have to track everything.  I still write out a lot of checks so also writing in a budget tracker wasn't hard.  The problem is most people don't use a check register anymore.  So you have to get into the habit of writing down every purchase.  That can be a drag.
When I tracked all my spending it helped open my eyes to my household's spending patterns.  I was amazed at how much we spent on eating out.  This despite the fact we spend $1,000 at the grocery store every month!  But I would not have seen how much was spent on eating out had I not tracked my spending.  After I logged every purchase for 3-4 months I then implemented a budget.  It's a good exercise to do so you know how you're spending your money.  It will definitely open your eyes.
Best Tips to Saving Money – Volume 1
How let's take a look at some specific best tips to saving money.  I'd love to hear some of your thoughts as well.  Let's go!
Cut the cable cord – This one is gaining steam with the popularity of streaming TV.  I cut our cable cord almost 2 years ago and replaced it with Netflix and Hulu.  Saved $50 a month.
Make shopping lists – Having a shopping list helps you from making impulse buys.   This is good at the grocery store as well as other types of shopping.
Minimize kid parties – When my girls were younger we used to have kid parties and family parties for both of them every year.  I'd usually spend $500 on those parties……..before the gift!  You don't need to do this.  My girls barely remember any of those parties.
Don't smoke – Besides being terrible for you smoking is expensive.  A pack a day costs you a MINIMUM of $150 per month, $1800 per year.
Easy on the credit cards – It's so easy to put things on a credit card when you can't afford it immediately.  Problem is of course with the interest you wind up paying far above the initial price.
Shop after holidays – A lot of people are good about this with Christmas.  They load up on wrapping paper, bows, etc., right after Christmas is over.  But you can do this with just about any holiday and save a bunch of money.
Buy generic – My wife hates it when I buy "Best Choice" green beans or anything else "Best Choice" for that matter.  For my money if it's in a can, it all tastes the same.
Use a gas efficient car – This is one where I should take my own advice.  I have a truck that gets 15 mpg and I drive 22 miles each way to work.  Not the best way to save money.
Leftovers rock – When applicable make a double batch of a meal.  Nearly every Sunday I make a big meal in the crockpot or oven.  We then keep the leftovers and voila!  Dinner for Tuesday.
Bring your lunch – Bringing your lunch to work saves you money.  A lot of people want to leave work for lunch and I get it.  Just because you bring your lunch to work doesn't mean you can't leave the building for a while.  Or get a work out in.
Best Tips to Saving Money – Volume 2
Here are some more best tips to saving money.  And there's plenty more where this came from.
Look for free events – You don't always have to spend money to entertain yourself.  There's plenty of free events in Everytown, USA.
Love a crockpot – I mention leftovers in the previous section but having a crockpot gets it's own bullet point.  Learn to use and love your crockpot for making big meals for leftovers.
Ditch services you don't use – This is a big reason why I cut the cable cord.  No one in my family watched cable anymore.  Check this for other services too.  Home phone anyone?
Buy used – Do this when it's applicable.  I will NEVER buy a new car again.  They nosedive in value right away, what's the point?
Find your library – This is something I don't do enough of.  There are still these cool places called libraries where you can borrow books and movies and other cool stuff.  For free.  Check it out.
Look for coupons – If you've never looked for coupons you'd be amazed at how much money you can save.  When I'm in the habit of using coupons at the grocery store I can save 5 – 10%.
Save for something – Don't just put money into a savings account.  Put it into a retirement account or college fund or something similar.  Make it work for you.
Money = time – When you are considering buying something translate it to how long you have to work to pay for it.  A lot of times this will make you think twice before buying.
Eat out less – This one hits home for me.  If you eat out a lot commit to cutting out one eat out meal per week.  If it's $40 you just saved $120 for the month.
Drink coffee at home – That $5 Starbucks trip 3 times a week costs you $60 a month and $720 a year.  You can make great coffee for far less at home.
Resources
To accompany this above list of best tips to saving money here's some resources that can help out.
Elite Platinum MST-900D Maxi-Matic 8.5 Quart Digital Programmable Slow Cooker with Timer – by Maxi-Matic.  A rockstar crockpot.
Hamilton Beach Programmable Slow Cooker, 7-Quart with Lid Latch Strap, Black – by Hamilton Beach.  Great for bringing your chili recipe to work.
The Total Money Makeover – by Dave Ramsey.  A classic and well worth the read.
Why Didn't They Teach Me This In School?  99 Personal Money Management Principles To Live – by Cary Siegel
A Monthly Budget Planner: Sort Your $hit out! – by JAD Budget Planner Books.  A no nonsense book to get your butt to budget.
Conclusion
There are lots of article and resources out there to help you save money.  I've provided some of the best tips to saving money that I've used and have worked for me.  If you find yourself constantly living paycheck to paycheck try out a few of these to see if they help.  Again, I think it's a great idea to start with a budget.  It's not easy tracking all of your spending but it's well worth the effort.
Once you have a handle on where your money goes every month you can begin implementing some money saving ideas and tips.
In good financial health,
Mat A.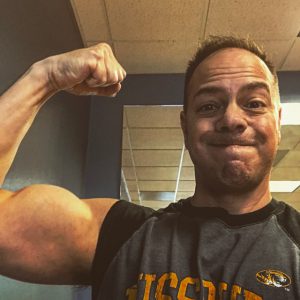 Please follow and like us: