Do I have a Mental Disorder
I thought about starting this post with something like "do you ever have one of those days where you feel crazy?".  Then I decided against it.  Mental illness is nothing to poke fun at.  I mean we all have days where we feel overwhelmed.  Personally I try to do too much too often and wind up feeling mentally exhausted.  I have felt so on my own and in a dark enough place that I thought I might have something mentally wrong with me.  Well, other than what's normally wrong with me anyway.  For those of us who've ever asked ourselves do I have a mental disorder, this post is for you.  Unsurprisingly when I looked it up there were almost 200 million entries in google.
What Is a Mental Disorder
So let's look at what is a mental disorder.  This is going to give us the foundation for the next time we ask ourselves do I have a mental disorder.  The definition of mental illness by the American Psychiatric Association is "Mental illnesses are health conditions involving changes in emotion, thinking, or behavior (or a combination of these).  Mental illnesses are associated with distress and/or problems functioning in social, work, or family activities".  Here's your reference link: What Is Mental Illness – American Psychiatric Association.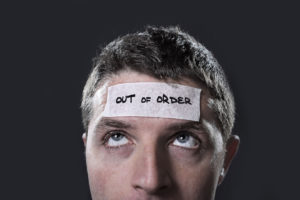 Mental illness is more common than most people think.  Here are some eye opening numbers.
19%, or close to 1 in 5 U.S. adults experience some form of mental illness
1 person in 24 has a serious mental illness
1 person in 12 has a diagnosable substance use disorder.
Many people have mental health issues or concerns from time to time.  A mental health concern can become a mental health illness.  This unfolds when ongoing signs and symptoms cause frequent stress in your daily life.  It is also a factor when it begins to affect your ability to function in everyday life.
Some Mental Disorders
There are more than 200 classified forms of mental illness.  Some of the more common ones that you have probably heard of include depression, bipolar disorder, anxiety, schizophrenia, and attention deficit hyperactivity disorder (ADHD).
Depression:  Depression is a very common mental disorder and a major cause of disability world wide.  Women are affected more than men.  Globally over 300 million people suffer from a form of depression.  Depression is characterized by sadness, loss of interest in life, low self-esteem or self-worth, depressed appetite, poor concentration and tiredness.
Bipolar Disorder:  Bipolar disorder is characterized by dramatic shifts in moods and energy level.  2.6% of adults and over 11% of 13-18 year old's show signs of bipolar disorder.  A person with bipolar disorder can swing from extreme tiredness to boundless energy.
Anxiety Disorder:  Some 40 million american suffer from anxiety disorder.  Over 20% of those are considered severe.  Everyone gets anxious or nervous from time to time but anxiety disorder is more excessive, many times to the point of incapacitating someone.  Fear is the natural response to a real or perceived threat.  Anxiety is the anticipation of a potential future threat.
A Few More Mental Disorders
Schizophrenia:  Fortunately only around 1% of people in the world have schizophrenia.  According to the NIMH about 3.5 million people in the US have been diagnosed with schizophrenia.  Schizophrenia is characterized by delusions and disorganized thoughts.  They have trouble identifying what is and isn't real.
ADHD:  ADHD, also more fully known as attention deficit hyperactivity disorder, is characterized primarily by the inability to pay attention.  As I am sure you are aware kids with ADHD have a hard time in school.  It's difficult to pay attention.  They are not able to focus on the teacher for very long.  10% of kids are said to have a form of ADHD.  As adults they appear very disorganized and absent minded.
Symptoms of Mental Disorder
Here are some of the more common signs of mental disorder.  Remember, signs and symptoms can vary a lot.  They vary on the potential disorder, circumstances, and many other factors.  Mental illness symptoms can affect mood, emotions, thoughts and behaviors.
Suicidal thinking
Wild swings in sex drive
Alcohol or drug abuse
Trouble understanding and/or relating to people
Excessive violence or hostility
Excessive fears or worries
Feeling sad or down most of the time
Confused thinking
Difficulty concentrating
Wild swings in mood
Withdrawing from friends and family
Inability to cope with life's stresses or problems
Big changes in eating habits
Significant tiredness or lethargy, trouble sleeping
Do I have a Mental Disorder
Sometimes I have a crappy day at work.  When I go home I'm withdrawn and don't feel like talking much.  Other times I feel overwhelmed with too many things going at once.  That usually leads me to a brainless night watching football.  This is fairly normal (I hope).  There are certain signs to look for when life seems like one big drag after another.  Times when you or I might actually ask do I have a mental disorder.  Here are some things to look for.
You have serious anger management issues – The kind that lead you to blow your stack on a regular basis.  I get mad to the point of seeing red every 3-4 years.  If you feel like this weekly then it's a pretty good sign you've got something outside the ordinary going on.
Irrational fears impact your life – Some people have irrational fears of spiders.  That's fine as long as they don't obsess about them all day every day.  Now when you can't stop worrying that you left the stove on to the point you can't concentrate on anything else?  Well, as you might imagine that will cramp your lifestyle.
Unusual relationship with food and/or eating– Having a distorted body image can be a sign of a mental disorder.  We all see our own worst traits and that's normal (although not what I'd call healthy).  However, if you see yourself as grossly overweight and everyone else says you're skinny, your vision of yourself is clearly off.
Impulsive or obvious mood swings – Some psychiatric disorders involve big time mood swings.  The changes can take place rapidly.  This occurs in borderline personality disorder.  It can also happen over days or weeks such as what is seen in bipolar disorder.
Do I have a Mental Disorder – Volume 2
Hard time coping with life in general – Also think of this as not being able to function on a day to day basis.  Life sucks sometimes, that's how it works.  Other times life is awesome.  If you have a hard time coping with life on an everyday basis that's a sign.  If you find yourself unable to cope like you used to be able to you may want to see a doctor.
You're down most of the time – As you might imagine this is a big red flag for depression.  We all feel sad sometimes.  If I find that I am chronically sad I might be depressed.  If I also feel tired all the time that's another symptom of depression.
Worry excessively – Anxiety is a very common mental disorder.  If I were to feel anxious all the time about everything, that's a problem.  I do of course feel nervous or anxious about somethings.  If everything in life is making me anxious, I should go see a doctor.
Contemplating suicide – This is a biggie.  While I did go through a short period in my life thinking about suicide it never became more than a thought.  If I were to find myself obsessing about suicide a lot that's a major sign of depression.  I'd need to seek help immediately.
Further Research
Internal Family Systems Skills Training Manual: Trauma Informed Treatment for Anxiety, Depression, PTSD, and Substance Abuse – by Frank Anderson
Healing Anxiety and Depression:  Based on Cutting Edge Brain Imaging Science – by Daniel G. Amen, M.D.
The Bipolar Disorder Workbook:  Powerful Tools and Practical Resources For Bipolar II and Cyclothmyia – by Peter Forster MD
ADHD: A Fresh Approach to Dealing With ADHD – by Ronnie Smith
Declutter Your Mind:  How To Stop Worrying, Relive Anxiety, and Eliminate Negative Thinking – by S.J. Scott
Dealing with Depression:  How to Change Your Mindset, Overcome Depression, and Live a Happy Life – by Grace Bell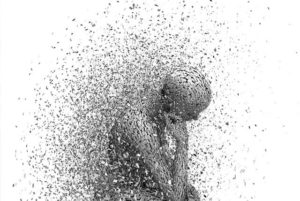 Conclusion
Life is hard sometimes.  There are times when we might ask ourselves do I have a mental disorder.  That's okay to ask from time to time when things are stressful.  We all go through it.  However if you find you check one or more boxes for symptoms, it might be time to go see a professional.  There's lots of help out there.  I know it's hard to ask for help sometimes.  Many of us aren't wired that way.
Life isn't always easy and many times it's difficult.  If you find yourself having a lot of trouble coping or feeling sad all the time, go see someone.  It never hurts to check into it.  We are all responsible for taking care of ourselves mentally and physically.
In good mental health,
Mat A.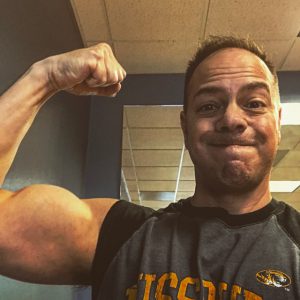 Please follow and like us: