Fiverr – What Is It?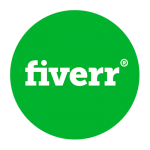 "Fiverr is the world's largest freelance services marketplace for lean entrepreneurs to focus on growth & create a successful business at affordable costs".  This is direct from the Fiverr website.  Wikipedia says "Fiverr is a global marketplace offering tasks and services, beginning at a cost of $5 per job performed, from which it gets it's name.  The site is primarily used by freelancers who use Fiverr to offer services to customers worldwide.
Basically if you are looking to get something done like graphics & design, digital marketing, writing, video, music & audio, programming, get a business plan written, hire a life coach, there are plenty of freelancers there to do the work for you.  The freelancers create a tiered cost program for you to choose from.  Some people are in the US, many are from other countries.  They do the work that you order on an agreed upon timeline.
An Example
Relevant to where you are reading this article I am looking at someone who states "I will Design a Professional WordPress Website Or Blog".  Here's what you get depending on what you pick:
$95     Basic            Responsive standard website with 5 pages and social media icons and forms delivered in 3 days.
$160   Standard       Professional, 7 pages and responsive layout + 5 products uploaded on ecommerce delivered in 5 days.
$225   Premium       Platinum, up to 10 pages and responsive layout _ 10 products uploaded on ecommerce delivered in 7 days.
So you can see you can get more done for more money.  This is just one example.  There are many different sellers who offer similar packages with slight differences in terms of final product delivery and pricing and probably how it's done.  You communicate through the website (or the app) with the sellers to define what you want done and when you agree upon it they send you a custom order which you then accept and pay for it.  Then you wait for delivery.
My Experience
In a nutshell it's a very cool concept and it is a nice marketplace for bringing together freelancers with people like me who could use some help with some things like helping to build a website without paying a ton of money.  But therein lies the rub and I've experienced this with Task Rabbit as well.  Here's the ages old wisdom that holds true here as well:
YOU GET WHAT YOU PAY FOR
What Did Work
I've worked with 2 different folks who have written blog posts, 1000 words for $10.  For me it's difficult to carve out enough time to do everything I want to
do here to continue to build this website which I love doing.  I am committed to putting out 2 posts per week PLUS continuing to teach myself how to do this PLUS trying to make it a quality website that some people can get some value out of.  I tend to keep a full schedule so sometimes it's difficult for me to write the 2 posts plus continue to learn, that's why I tried out the 2 folks who are writers.
They both delivered what they said they would in the time frame they said they would, typically within 3 days.  I feel like I like the writing style of one more than the other so will probably go back to that one person when I need some help.  After I review the article I request any revisions that I need and once those are complete I then do my own work on it.  I add some of my own thoughts or take away some points.  I add some pictures and basically make it mine to convey what I want in my own voice.  They have essentially created the frame work for me and it does save me some time.
I don't see using this service very much, just from time to time when I've got a lot going on during a particular week or month.  I do research the topics I want to write about and then send those ideas to them and they go from there.  Sometimes they miss the mark and don't really capture what I'm looking for but overall it's been decent.
What Sucked
Here's the big case of you get what you pay for.  I hired 2 people to build an amazon affiliate website and both of them were absolutely terrible.  The first guy said he'd get it done in 5 days and that was his timeline, not mine.  We agreed on a price of $90.  He delivered the website 10 days later.  The website was not in the niche that I asked for but it looked okay so I said fine.  2 days later the website was down.  I sent him numerous messages over 2 days that finally got returned.  He asked for 2 more days to fix it, fine.  2 days came and went.  Then 3 days, 4, 5, etc.   I contacted customer service and after spending 4 days trying to contact him they told me he was now "offline" as a seller (whatever that means) and they refunded me my money.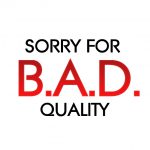 The next person I tried for this same exact thing completely ignored instructions we had both agreed to when we were setting up the order.  I felt we both had a very clear picture of what I wanted done and how and what she was going to do to accomplish it.  It was in written communication between us, could not have been any clearer.  She then proceeded to DELETE MY ENTIRE WEBSITE.  Yes, I mean this one.  When I asked her where it went she said "oops".  That's not a joke.  Here's a few other nuggets of wisdom she said:  "Very sorry for this error" and "speechless, the wordpress has already been reset" and "We are both helpless now".
It was like dealing with a 4 year old.  I about blew a gasket and put a gun in my mouth.  I can't really tell you what I would have done had the wonderful folks at Wealthy Affiliate not been able to restore about 90% of this website.  I've been working on it for 6 months now.  It's my baby.
Boiled Down
Personally I've had decent experience and what I would consider horrible experience with Fiverr.  I will tell you that there customer service is really great.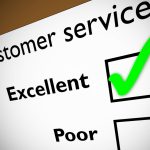 When I asked for them to refund my money and cancel the order with the bonehead who deleted my website it was done within 8 hours.
Since the freelancers are from a wide variety of countries there is potentially a communication issue to work through.  I actually picked the loser that deleted my website because she said she was in the US but the way she communicated leads me to believe she was not.  Which I don't care about other than the difficulty in communicating.
I certainly think it's possible to get some great work done on Fiverr.  But like the guy from Task Rabbit that said he was going to fix my kitchen sink in under 2 hours for $75 only to leave 6 hours later with messing it up further and costing me an additional $500 for a REAL PLUMBER, many people aren't able to back up what they say they can do.
Make sure you do your research and ask a lot of questions before you put your hard earned money down.
Happy to answer any questions, thanks!
Mat A.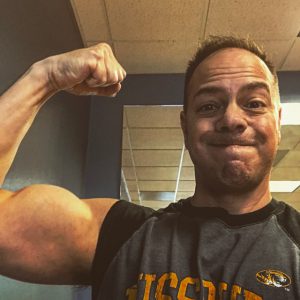 Please follow and like us: