Funny Work Quotes
Today is Monday.  I had to wake up at 4:30AM to drive to the airport to catch a flight for a work conference.  When you hit the highway at 5:15AM traffic is pretty light.  As traffic started picking up a bit on my drive I thought about the moaning and groaning of going to work on a Monday.  I was fine, I was headed to Florida!  But as we all know many people dread Monday's and going to work.  If you need some Monday motivation check out my article "Positive Monday Quotes".  I also started thinking about funny work quotes.  These can be good for a Monday as well.
Work and More Work
Most of us have to work at a job.  If we are smart we are working at something we really like to do.  Many different things can make work a good place to be.  Maybe you get paid a ton of money.  Could be I love the people I work with.  If you or I love what we do for a living AND we get paid to do it that takes care of what we need, we are golden.  For some of us the most important thing is we believe in the company and what it's doing.  Could be a lot of things that keep you going back to work.
Even when we are lucky enough to have jobs we love with people we like being with, work can get stressful.  Sometimes the boss is being a jerk there's simply too much to do.  In any case it can become a stressful environment.  That's when having some funny work quotes to toss around can help lighten the mood.  Let's look at some!
Funny Work Quotes – Volume 1
Don't worry, better days are coming.  They are called Friday, Saturday, and Sunday.
I haven't even gone to bed yet and I already can't wait to get home from work tomorrow.
Work again?  Really?  Didn't I just do that yesterday?
My bed wasn't feeling good this morning so I had to stay home and take care of it.
Here's to another day of outward smiles and inward screams.
When work feels overwhelming, remember that you're going to die.
I always arrive late at the office but make up for it by leaving early.
I'm allergic to stupidity, I break out in sarcasm.
Deja poo – the feeling that you've heard this crap before.
Sorry I'm late, I didn't want to come
Hard work never killed anybody but why take the chance?
The best way to appreciate your job is to imagine yourself without one
Funny Work Quotes – Volume 2
My boss today me to have a good day…..so I went home
I believe I've used all my sick days so I'm calling in dead.
I can't believe I work this hard to be so poor.
Do not underestimate your abilities.  That's your bosses job.
If you think your boss is stupid remember you wouldn't have a job if he were any smarter.
When people ask me how I handle this job…..I'm dead inside.
I'm 97% sure you don't like me and I'm 100% sure I don't care.
Sorry, I can't go to work tomorrow.  I fractured my motivation.
How to enjoy Mondays.  Step 1:  You don't.
You smell like drama and headache, please get away from me.
If Monday had a face I would punch it.
Thank you for voicing that terrible idea and making this meeting even longer.
Funny Work Quotes – That's a wrap
So remember kids, work isn't always fun.  In general you should enjoy going to your job.  Whether it's the work itself or the people or your boss or something else completely different.  Doesn't matter, something should motivate you to be there.
Work does get stressful from time to time.  Sometimes a lot more in some jobs but others but we all feel it there are times we simply don't want to go.  That's when reading a few funny work quotes can help out.  Hopefully.
And then it was Wednesday,
Mat A.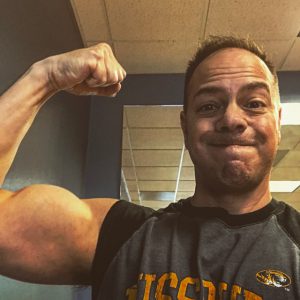 Please follow and like us: