How Can I Get Smarter
I was having a conversation the other day with someone I work with.  The discussion was about who we knew that was able to provide a service that we were looking for.  It was something neither of us knew much about.  The conversation then took a turn when the person I was speaking with stated it wasn't really possible to get smarter.  I passionately disagreed.  This then made me start thinking, how can I get smarter.
I'm a big self-improvement type of guy.  In my opinion it's not overly difficult to get smarter.  Just like anything else though, it takes work.  I was thinking that your IQ, or Intelligence Quotient, is hardwired.  Like it's fixed at whatever you score due to your genetics.  I discovered through my research that this isn't true.  You can actually raise your IQ!  If that's possible then it's definitely possible to get smarter in a variety of areas of your life.  So let's look at some ways we can answer your (and mine!) question of how can I get smarter.
An Overview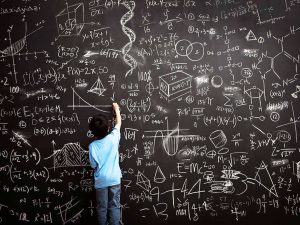 So the overlaying theme here is that it is absolutely possible to get smarter.  The catch is you can't take a magic pill and simply be Einstein tomorrow smart guy.  You have to actually do some work to get smarter about things.  I know, bummer dude.  It seems to be a theme here if you haven't noticed yet by now.  Many things are possible and within your reach, the caveat is that you have to put some work in to achieve it.
As with many things in life there are a wide variety of levels of how you can get smarter.  If you want to seriously raise your IQ and learn how to be a brain surgeon, you've got a TON of work to do.  Looking to learn how to replace the oil in your car all by yourself? It's probably not going to take quite as long.  If you simply want to keep your brain stimulated and open to new ideas, there's some simple things you can do for that as well.  Let's take a look shall we.
10 Ways To Get Smarter – And Stimulate Your Brain
Do Something Different Everyday – Let's face it.  Most of the time we are on autopilot.  We take the same route when driving to work, we listen to the same radio stations, we do the same things after we get off work, most of our work days are basically the same.  This is how our brains get put to sleep.  Everyday try to do something out of the ordinary, something that makes your brain think and process some information differently.  Something as small as taking a little different route to work will help.
Get Physical – I know I'm beating a dead horse here about getting exercise.  That's because so many things tie back to being in good physical shape!  This is no different.  Look, exercise and activity affects you mentally as much as it does physically.  When you get exercise you help stimulate your brain.  Studies have show that people who exercise regularly have higher I.Q. scores.  So when
you lift weights you're not a dumb muscle head, it helps make you smarter.
Interact and Work with People – When you interact with people you expose yourself to new ideas and new ways of thinking.  In particular if you are trying to solve a problem such as what happens at work many times.  When you open yourself up to people who challenge you and help you think about new ideas it expands your own way of thinking and helps you see things from a different perspective.
Draw – Being creative has enormous benefits.  I put drawing on here because that's one of my favorite creative outlets along with painting.  Truth be told anything creative will help you get smarter.  Being creative will increase fine motor skills and help you focus.  It helps your brain work in different ways than it's used to.
Solve More Problems – When you take the challenge of solving more problems (other than where to eat out tonight) you force your brain to work harder.  Basically you are breaking the autopilot status that our brains are in so much of the time.  Solving problems make us look for new ideas, do research, and come up with solutions we aren't used to.  This will make your brain work and that's a good thing.
Meditate – It's well known that mediation is a great stress reliever.  What is less well known is that research has show that meditation will also increase cortical thinking and increase grey matter which will lead to increased learning capabilities and memory.  The memory thing is huge, especially as we get older.  I personally find it difficult to meditate for the 20 minutes a day that is recommended.  I find that if I can meditate even 5-10 minutes a day I reap some of the benefits.
Play Some Games – No, I don't mean more first person shooter games only pal.  I'm talking about games that make your mind actually work to some degree.  Things like chess or other solving riddles type games.  Card games and some video games work as well.  Cross word puzzles and Sodoku are great for this.
Journal – For years I've kept a journal of sorts.  I don't write in it everyday and it's very random what I do write in there.  Sometimes it's about a frustration I have going on, sometimes it's a recap of a week or a month, sometimes it's to track my progress about something.  When you write down some of the things going on in your life it helps you to focus on them and remember it.  It's just like when you used to read a chapter in a book for college then write out the highlights in a pad of paper.  It reinforces the information you've learned.  Good stuff.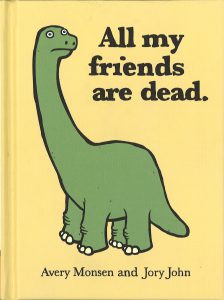 Hang Out With People Smarter Than You – look, this is tough and I'll admit it.  No one wants to feel like the dumbest guy in the room, myself included.  It's not exactly a confidence booster.  You know the saying you are the average of the 5 people you hang out with the most.  If you hang out with people smarter than you chances are you're going to learn some new things and be constantly mentally stimulated.
Read – I save the best for last (in my opinion).  It's amazing to me how few people read anymore.  And I'm talking about things you can touch and feel, like books and magazines.  Everyone reads their phones, as long as it's in 5 minute increments or less.  Like you're doing right now.  In order to truly move the needle on getting smarter you need to read something that makes you think.  Maybe it's learning a new skill.  Even if it's reading fiction such as Jack Reacher novels written by the amazing Lee Child you are learning something and getting a brain stimulation.  Even when Jack is dealing out his own personal brand of justice.
Getting Smarter
I think it's pretty darn cool that it's possible to get smarter.  I've always been a big proponent of self-improvement, I've just never associated it with getting smarter.  When you think about this it actually makes sense.  Doing things to stimulate your brain will make you smarter.  After all, it's a muscle.  Just like trying to bench press more or do different exercise, it's going to spur growth.
If you find yourself asking the question how can I get smarter, now you've got some ideas about how to go about it.  I try to do something different everyday, even if it's eat breakfast before I shower.  Just something that makes my brain work a little differently.  My oldest daughter has started incorporating country music into her listening rotation.  I can't say I'm a fan but I will tell you it's giving my ears something different to process.
If you aren't much of a reader I'm going to suggest you incorporate that into your getting smarter campaign.  Books deserve some love and there's so many great stories out there to read about.  I enjoy reading self improvement type books from time to time but my favorites are fiction books I read for 30 minutes before I close my eyes.  This way I get smarter while I sleep!
Here's to getting your big brain on,
Mat A.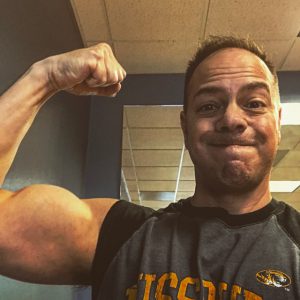 Please follow and like us: