How can I work from home and make money?
There are so many reasons why a person may have decided to work from home such as being retired but still wants to be actively involved in something and make money while doing so or maybe just a personal decision. Whatever the reason may be, working from home has a lot of benefits apart from making money. You get to choose when you want to work, you get to set your own agenda, you have full control over your life and a whole lot of other benefits. Of course, being able to do all of this and make money at the same time is just one of the many great things that a person can enjoy in a lifetime. So if you have been asking the question:
"How can I work from home and make money?", then this article is for you. Let's get right to it!
There are a lot of "How to" websites or sources that talk about the different ways in which you can work from home and make money, but usually, these websites end up leaving your frustrated with no reasonable answers to your question. In this article however, we will be providing you with some real options to consider;
Host visitors and folks from out of town
If you have a home that you do not really stay in or you have extra space that another person could occupy temporarily, you can consider this option.
There are a lot of websites and companies offering this service (such as AirBnB) and all you need to do is list your property with the company and you will be connected with someone who needs temporary accommodation. You can make good money from this depending on how long the accommodation will be and how great your home is. Alternatively, if your home is in a location where there are a lot of students, you could offer up your spare room to a student.  By renting out some of your living space you have the potential to definitely bring in some nice side income USING your home.
Dog walking/pet sitting
You probably love pets or have a pet of your own; pet sitting or dog walking is an activity you could engage in and get paid for it. you can do this right in your home and pet owners will drop off their pets with you when they are going to work or on vacation. You can check out the pet care companies around your vicinity to know what exactly they offer.  My oldest daughter loves animals and works at a dog boarding place close to where we live and has been known to take care of animals in our home as well.  This could be a leisure activity or a past time for you since there's a good chance you will be staying at home all day any way.
Work as a freelancer
 Freelancing is one thing a lot of people are taking up as a career these days. With the internet making things easy nowadays, people find it convenient to give out tasks and pay people right on the internet. If you have a skill or two, you can sign up on the very popular and reputable freelance websites and offer your skills as services. You get to carry out tasks for people, get the work done at your own convenience, right in your home and get paid for it. you can offer services like writing, editing, graphics design, audio and video production, etc. It is definitely a great way to make money these days. Some of the well-known freelance websites include Up Work, Fiverr, Freelancer and a whole lot of others.  Really there are many many options here, just take a look and do some research.
Start a laundry or Ironing service
If you are going to be staying at home every day, why not put it to good use and render assistance service to those who will not be always at home or have enough time to do their laundry? You can start a laundry service and buy a good pressing iron and some good quality cloth hangers. You can make reasonable money every week. You can take the extra step by making business cards and go to local businesses and companies to get customers. One thing is sure, you will get customers and they will always return if you offer great services.  This is true in just about anything, provide a quality product at a reasonable price and people will come back.
Have a garage sale
Turn out your home and take out all of the items that you do not have any use for and list them for sale on a popular e-commerce site like EBay. Creating a seller profile on EBay is free and you can list these items for sale and make money.  This really has several benefits to it.  On the one hand you get to make some extra cash with things you no longer need or use.  You also get to free your house of unnecessary clutter.  And clearing clutter has a way of helping to clear your mind.
Offer an in-home or online tutoring service
Whichever one you choose to do, you still are going to be doing it from your home and not-for-free. Students at any level will always need someone to teach them one or two things and you can just put yourself up for this. There are online tutoring websites where you can sign up as a tutor and you can be right in your home while your students come over to receive lessons.  I've recently been seeing more and more work from home tutoring services that is aimed at teaching kids things online.  It's pretty darn cool and all you need is a computer.  Well, plus the drive to actually do it!
Start a business in your home
Use your existing experience to figure out something you might enjoy doing and establish a business right in your home. There are a lot of things you could start inside your home that will help you bring in some coin.  Think about taking something you love to do anyway and finding ways to share it with others who will pay you for your expertise.  Any of the following is a considerable idea and worth venturing into;
Photography
Baking and making pastries and cakes and such
Music and organizing music lessons
Event planning
Scrapbooking etc.
Being a personal trainer
Do paid online surveys
Sometimes, brands and products need to get feedbacks from the public and in some instances, they are ready to pay to get those opinions. You just might check out a couple of them that are willing to pay for you to fill out some forms. Just make sure you do not pay anyone to do this as you can carry out the research yourself and find these sites.  This is not a big money maker but can definitely bring in some coin if you have the time to spare.
There you have it! great options you can consider if you are looking to work from home and make money. Take up any of these and you just might find staying at home one of the best decisions you have ever made.  There are many other options as well but hopefully this has given you a few ideas to consider.
Happy Working From Home!
Mat A.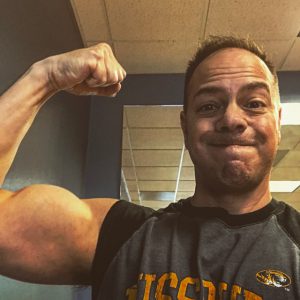 Please follow and like us: