How Do You Know If You Are Allergic To Gluten
Gluten is in many every day foods such as various cereals, wheats, grains, and many more. It's essentially a mixture of two proteins. Gluten can be a real problem to people with celiac disease. This is an autoimmune disease that refers to people who can't eat gluten, and it can lead to damage in the digestive system. Celiac disease affects around 1% of the population. So, how can you find out if you're part of the 1%? Let's take a look to see if we can figure out how do you know if you are allergic to gluten.
Bloating
One of the tell tale signs of celiac disease and gluten intolerance is bloating after you eat. This can be either a swollen feeling, or feeling like you're full of gas. Celiac disease will cause inflammation in the digestive tract which leads to bloating.
Don't be too quick to associate bloating with a gluten allergy though. Bloating can be caused by many other reasons as well, and gluten can even be the cause of it. Even if gluten causes you to bloat though, it doesn't necessarily mean that it's celiac disease. Look to other symptoms of a gluten allergy as well. Since we can all feel bloated sometimes this is one of the many pieces of the puzzle.
Gas
As mentioned above, you may have a feeling of being full of gas after eating if you suffer from a gluten allergy. Excessive gas is a relatively common issue among people who go untreated for celiac disease. In fact, gas is one of the most common signs of a gluten allergy. Again, remember that bloating and gas can both be caused by numerous reasons. These are both very common symptoms among people who are allergic to gluten, but they're not the only determining factors in figuring out if you're allergic to gluten! Frankly, a lot of people suffer from bloating and gas when they eat, and you may just be one of those people.
If I am eating like I want to it's usually protein, vegetables, and fruit. Sometimes some nuts as well. Eating like this doesn't cause bloating or gas for me. But when my wife and I go for our Thursday night date for Mexican food and margarita's, well, you can sure bet there's some bloating going on.
Low Energy
Fatigue can be a common symptom as well if you suffer from a gluten allergy. The damage to the small intestine caused by celiac disease can lead to vitamin and mineral deficiencies which inflicts fatigue to your body. Studies have shown that people with celiac disease are more likely to suffer from sleep disorders and nutrient deficiencies.
However, like gas and bloating, feeling tired may not be linked directly to celiac disease though. Poor sleep and a bad diet can contribute to decreased energy levels, but if this is a persistent issue then you should most definitely do your research on it. If you feel you may be allergic to gluten, you'll typically feel tired almost immediately after having food with gluten in it.
Headaches and Migraines
It's quite normal to experience a headache or migraine once in a while, but if you feel more prone to them then you may suffer from a gluten allergy. It's possible to get headaches out of nowhere, especially when suffering from celiac disease. Being more susceptible can be a pain though, and taking all those headache pills can end up being costly and annoying. Try to prevent getting these headaches by changing your diet and avoiding gluten products.
As you can see there's a lot of moving parts to how do you know if you are allergic to gluten.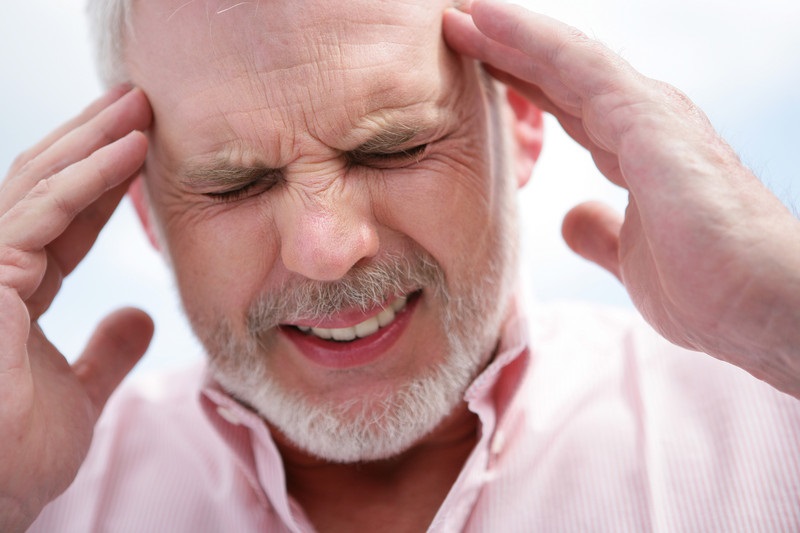 Nausea
Feeling nauseous after eating a meal containing gluten? Then you may definitely be suffering from a gluten allergy. It's common to feel nauseous after eating something that your body doesn't agree with, and if you have celiac disease then it's much more common to experience these nauseous feelings.
And we all know how much fun it is to feel nauseous. UGH.
Feelings of Depression and Anxiety
Mental issues can also be caused by having a gluten intolerance. Most people don't know this, but people who suffer from celiac disease are more prone to feelings of depression and anxiety compared to healthy people. It may seem odd that a gluten allergy causes feelings like this, but there's reasoning behind it.
Abnormal serotonin levels are caused by a gluten allergy. Serotonin is known as the "happy" hormones in our brain, and an abnormal level can cause feelings of depression. Lower amounts are the main cause of depression.
Gluten exorphins are formed during the digestion of gluten in people who have celiac disease. They can interfere with the central nervous system which can cause increased risks of depression. To add to this, increased amounts of harmful bacteria can also affect the central nervous system too, further increasing the risk.
Autoimmune Disorders
Celiac disease itself is already an autoimmune disorder, but research has shown that people who already suffer from this disease are more prone to suffer from other autoimmune disorders as well. Autoimmune thyroid disease is among the possible disorders. Linking this back to feelings of depression, if you suffer from autoimmune thyroid disease then you're at an even bigger risk of emotional disorders.
Let's look at a few other signs for how do you know if you are allergic to gluten.
Brain Fog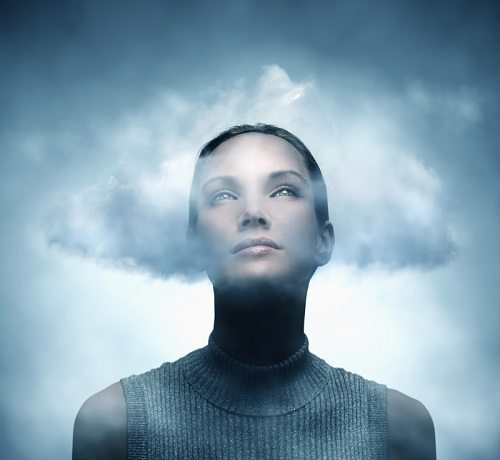 While there doesn't seem to be an exact reason behind this symptom, 40% of people who have a gluten allergy report feeling unable to think clearly. This includes being forgetful, having troubles thinking, and having mental fatigue. If you've reached this far and find that these symptoms relate to you, it may turn out that you suffer from a gluten allergy.
It could also be you skipped your 2nd cup of coffee this morning too. Or not getting enough sleep. Speaking of which, I wonder why some mornings I feel sharp and others slower. Even when I've had enough sleep and enough coffee. Hmm, something else for me to try to figure out.
Iron Deficiency Anemia
Tying a few of these symptoms together is an iron-deficiency inflicted anemia. Due to the fact that nutrients aren't absorbed into the large intestine as well as they would be in a healthy person, there is a lower amount of iron being taken in from food. Iron deficiency causes fatigue and headaches, two of the other symptoms you may experience when suffering from gluten allergies.
Studies show that this may be one of the first, if not the first, symptom that your doctor will notice to diagnose celiac disease.
Conclusion
Overall, celiac disease, also known as a gluten allergy, can be a pain to deal with. It makes life a lot harder for people, mentally wise, physically wise, and it complicates their diet. It becomes a lot more difficult to enjoy certain foods if you can eat them at all. Doctors can help with this disease.
If you suffer from a variety of the above symptoms don't panic just yet. Try to treat them individually. If you find nothing seems to help go see your doctor. He or she can help figure it out.
In good physical health,
Mat A.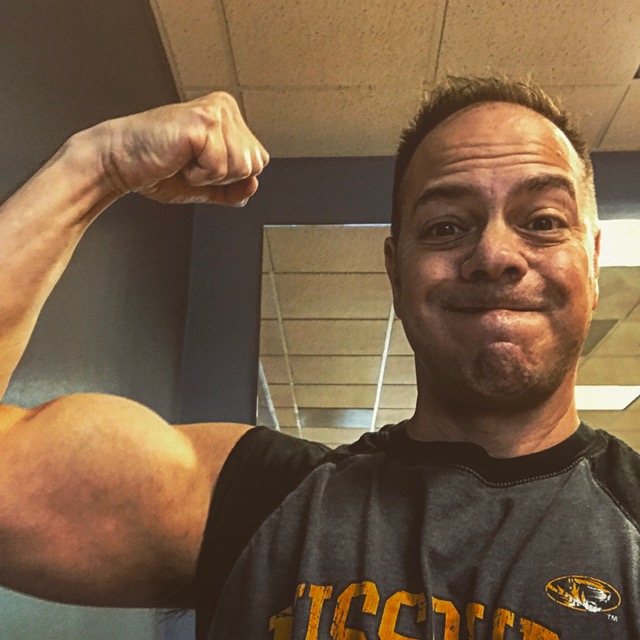 Please follow and like us: