How Do You Know If You Are Depressed
Here are some depression statistics that will make your eyes open wider.
Over 300 million people world wide suffer from depression.
In the US over 15 million people, or 6.7% of the population, have depression
Two-thirds of people who suffer from depression don't seek treatment.
44,000 American die by suicide every year. Depression has a major impact on that.
This disease is a large contributor to 490 million missed days of work each year.
Depression is a huge part of the overall category of mental illness. Unfortunately mental illnesses and depression often don't get the attention they deserve. There is a social stigma attached to it. In this article we will review depression and highlight certain signs that can help answer the question how do you know if you are depressed.
What Is Depression – A Refresher
As we look to be able to help someone if they are asking how to know if you are depressed it's probably a good idea to have a quick review of what depression is.
Here is the definition of depression according to the American Psychiatric Association: "Depression (major depressive disorder) is a common and serious medical illness that negatively affects how you feel, the way you think and how you act. Fortunately, it is also treatable. Depression causes feelings of sadness and/or a loss of interest in activities once enjoyed. It can lead to a variety of emotional and physical problems and can decrease a person's ability to function at work and at home.
Depression symptoms can vary from mild to severe and can include:
Feeling sad or having a depressed mood
Loss of interest or pleasure in activities once enjoyed
Changes in appetite — weight loss or gain unrelated to dieting
Trouble sleeping or sleeping too much
Loss of energy or increased fatigue
Increase in purposeless physical activity (e.g., hand-wringing or pacing) or slowed movements and speech (actions observable by others)
Feeling worthless or guilty
Difficulty thinking, concentrating or making decisions
Thoughts of death or suicide
It's important to note that symptoms must be present for at least 2 weeks for a diagnosis of depression. So now let's look at some signs that will help to answer how do you know if you are depressed.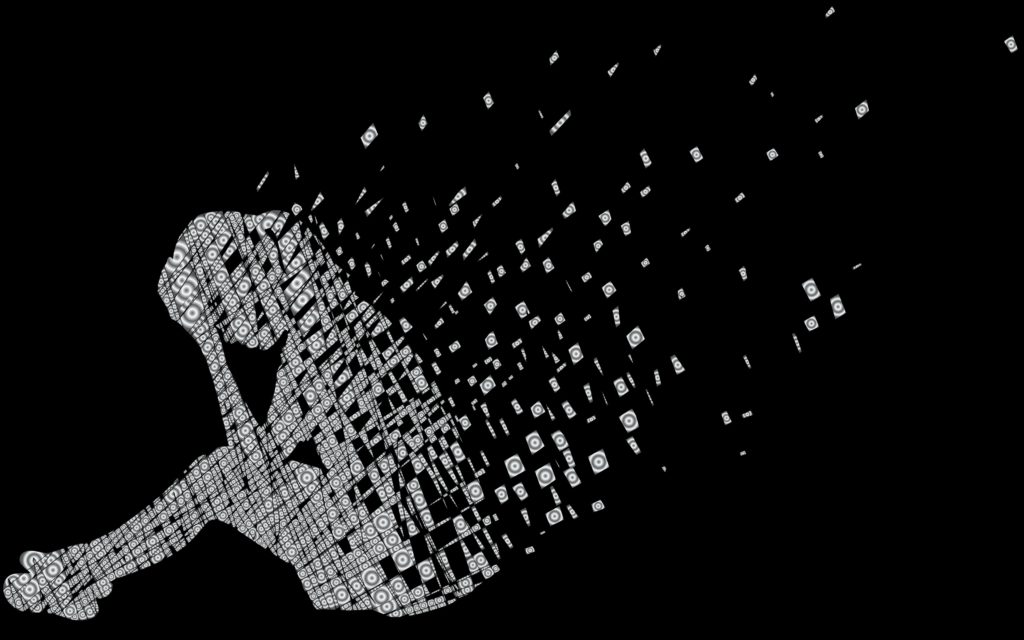 Signs You Might Be Depressed
There is a lot of stigma in our society attached to depression and other mental illnesses. Before we get into that let's take a look at some signs and symptoms that may help you if you are asking how do you know if you are depressed.
10 common symptoms of depression:
Feelings of helplessness and hopelessness. A bleak outlook—nothing will ever get better and there's nothing you can do to improve your situation.
Loss of interest in daily activities. You don't care anymore about former hobbies, pastimes, social activities, or sex. You've lost your ability to feel joy and pleasure.
Appetite or weight changes. Significant weight loss or weight gain—a change of more than 5% of body weight in a month.
Sleep changes. Either insomnia, especially waking in the early hours of the morning, or oversleeping.
Anger or irritability. Feeling agitated, restless, or even violent. Your tolerance level is low, your temper short, and everything and everyone gets on your nerves.
Loss of energy. Feeling fatigued, sluggish, and physically drained. Your whole body may feel heavy, and even small tasks are exhausting or take longer to complete.
Self-loathing. Strong feelings of worthlessness or guilt. You harshly criticize yourself for perceived faults and mistakes.
Reckless behavior. You engage in escapist behavior such as substance abuse, compulsive gambling, reckless driving, or dangerous sports.
Concentration problems. Trouble focusing, making decisions, or remembering things.
Unexplained aches and pains. An increase in physical complaints such as headaches, back pain, aching muscles, and stomach pain.
These 10 things are from a great article on HelpGuide.org titled "Depression Symptoms And Warning Signs".
Remember that depression can affect anybody. Doesn't matter how much money you make or the color of your skin. Twice as many women as men are affected by depression BUT this is a bit skewed. Women tend to seek help for depression much more often than men. No surprise here. Let's look at this phenomenon a bit more.
The Stigma Of Depression
For whatever reason there seems to be a stigma of sorts towards mental illness. It's almost like people see mental illness, including depression, is a sign of weakness. This is so far from the truth.
I've often said that we all have to look after our entire health. This includes mental and physical. Mental health is such a huge component to the quality of our lives. It is of vital important. And just like physical illness there is mental illness. And mental illness, like physical illness, is treatable. You've got to look at the whole picture. Keeping ourselves physically and mentally fit and go seek help when we need it. We owe it to ourselves.
Something that has helped me when I've felt down, isolated, and alone is reminding myself that many people felt like I did at that time. We really aren't as alone as we feel in these moments. Many people have gone through similar situations or felt the same as us and many more will as well. Probably thousands of people feel the way we do in that very moment! It's all too easy to feel isolated and alone. Remembering that others feel the same way can help relieve some of the aloneness and potentially some of the stigma.
Something that helps immensely is relating to others who are in the same situation or feel the same way at that time. That's why support groups such as Alcoholics Anonymous are so helpful. They help people relate to each other and there is a lot of strength in that. There are many support groups available, depression included. And for those of us who don't feel comfortable reaching out to groups in real life, there's the wonderful world of online. I personally have sought out and engaged in an entirely online group of guys for support. It was incredibly helpful to me.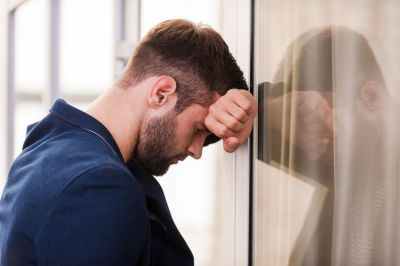 But How Do You Know If You Are Depressed
Sometimes it's not easy to tell if you are depressed. If you have felt or seen some of the following ongoing for 2 weeks plus, please go see a doctor and explore. It's also worth noting that many times in men depression comes out in other ways. Refer to my post "Depression Signs In Men" for further insight.
Feelings
overwhelmed
guilty
irritable
frustrated
lacking in confidence
unhappy
indecisive
disappointed
miserable
sad
Thoughts
'I'm a failure.'
'It's my fault.'
'Nothing good ever happens to me.'
'I'm worthless.'
'Life's not worth living.'
'People would be better off without me.'
Physical
tired all the time
sick and run down
headaches and muscle pains
churning gut
sleep problems
loss or change of appetite
significant weight loss or gain
Resources
Here are a few things that might help if you think you may be suffering from depression.
It's Ok That You're Not Ok: Meeting Grief and Loss In a Culture That Doesn't Understand – by Megan Devine
Hardcore Self Help: F**k Depression (Volume 2) – by Robert Duff PhD.
When Someone You Love Suffers From Depression Or Mental Illness: Daily Encouragement – by Cecil Murphy
TransZen: Natural Stress Relief and Mood Support – by EntheoZen
Wrap Up
So how do you know if you are depressed? A good start is to look at the list provided above. If you can identify with several or more then it's time to do some inside searching. Depression can come from a variety of sources. Some people are predisposed to depression. There is also certainly situational depression when something terrible happens in your life and it knocks your ass sideways.
If you feel you may be depressed please go see a doctor or speak to someone. There's no reason to feel it is a sign of weakness. Our mental well being is just as important as our physical.
Take care of yourself,
Mat A.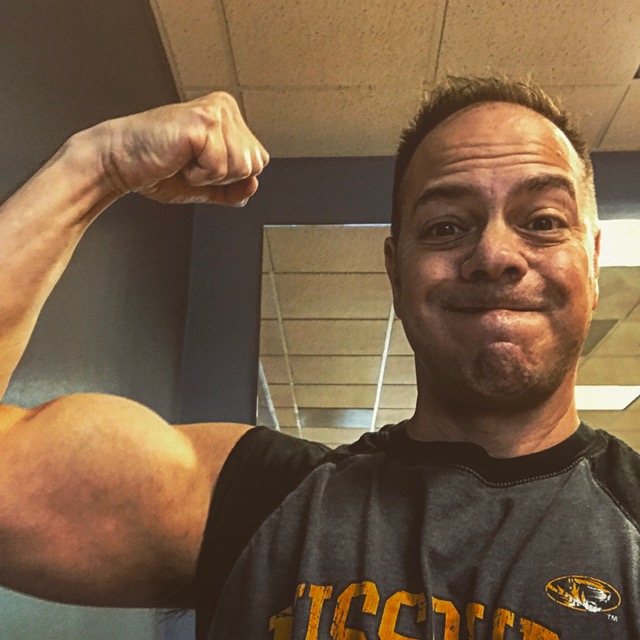 Please follow and like us: