How To Achieve Success In Life
Let's start off with the simple fact that success in life means something different to everyone.  Some people think the more money they make, the more successful they are.  Others feel that having great family relationships is the most important thing.  For some people a rock solid marriage is #1 on the list.  If your a  bodybuilder it's about crafting that perfect look for a big competition.  For a sales guy it's probably landing that million dollar whale he's been chasing.  All that being said there are some common components that will help anyone with how to achieve success in life.  No matter how you define, these items will help you in one form or another.
Have A Plan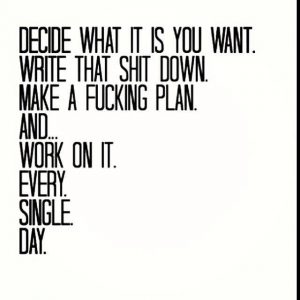 Okay, I admit it, I'm a bit of a control freak.  I write way too many things down in my day timer to keep track of and people make fun of me.  That's their problem, not mine.  I may write down to many things but I also work a plan.  I have a vision for the various aspects of my life.  My job, my health, my marriage, my relationship with my kids, my retirement, my finances, this website, you get the point.  If you want to create success you must have a plan and a clear vision of where you want to go.  If you don't know where you want to go, you aren't going anywhere.  You will be spinning in circles or at the very least continuing to always fish in the same pond.
Take Responsibility For Your Life
Common theme here, it's your life hero, you have to make the magic happen.  Nobody else is going to do it for you, remember that.  The sooner you embrace that success or failure is your responsibility, the better.  So work hard to take responsibility for every part of your life.  Sure, others can influence outcomes but at the core, it's up to you to drive your bus where you want it to go.  If you don't like how something is going, whether it's your job or your marriage, take responsibility to change it.
Show Up Every Day
The key to being in shape is working out on a consistent basis.  It has to become a habit and you have to do it on a regular basis.  Consistency is key.  You don't get a great body in a month, it takes years.  Success in other areas of your life is the same.  It's not going to happen right away unless you win the lottery.  And that can actually turn out to not be a good thing as it's been stated that 70% of people who win the lottery are broke within 5 years.  So even they still have to show up.  You have to show up and work on what's important to you over and over and over again.  Which leads us to our next point.
Discipline Yourself
You have to have to have to discipline yourself.  You have to be the person kicking your own butt because nobody else is going to do it.  Nobody else cares if you're successful or not.  Well, your mom does but she will be proud of you no matter what.  You've got to discipline yourself to skip beers with the boys so you can get up early and get to work on your success.  You have to skip that 4rth piece of pizza if you are going to get in a killer workout.  And binge watching another Netflix show isn't doing your success any favors.  You have to trade a lot of these short term "feel goods" for your longer term success.
Eliminate Distractions
The world is full of distractions.  Just look at your Facebook feed when there's an upcoming election.  We live in an age where we have constant access to tons and tons of information.  From the time you first open your eyes and check your phone to the time you plug your phone in at night.  There's notifications and the ridiculous growth of the web in general.  Netflix always has great new shows coming out and let's not forget you have a laptop for work so you can always be "on".  You have to make it a point to eliminate the noise in your life.  If it's not helping you achieve the success you are seeking, minimize or eliminate it.
Enjoy The Process
You've no doubt heard this before but it bears repeating.  Your success will most likely not happen overnight.  It takes a lot of hard work and commitment.  You remember how Pokemon Go exploded onto the scene in 2016 and broke all the records for how many apps were downloaded?  Pokemon Go seemed to catch on fire within days and appeared to be an overnight success story.  The reality is it took it's creator, John Hanke, 20 years to develop it fully.  He worked on different versions for the 20 years and enjoyed the process.  This is similar to choosing your pain.  You have to enjoy the process of creating success in your life, otherwise you won't stick to it.
Grab a Mentor or Two
It's so incredibly helpful to have someone in your life that can help prod you along in your quest for success.  It's optimal to have someone you get to see and interact with from time to time as in a real live person.  Whenever possible have a few of those in your court.  It doesn't have to be someone who has created success in their life the way you have necessarily, it can be someone you admire in another way.  Or a great friend.  Someone that is there to bounce ideas off of and provide some feedback when needed.  As far as someone who has created success in the way that you want to it's totally fine for it to be someone you never see.  For instance, I think Tim Ferris is awesome and he's inspired me to do some new things.  I don't know him personally but I've read a decent amount of his stuff and follow him.  He provides inspiration without even knowing it!
Time Block
One of the common traits that successful sales people have is they manage their time really well.  They use a method called time blocking.  This basically means they map our their week well in advance.  The calendar might include 2 hours first thing in the morning for prospecting (finding new leads).  The next 3 hours might be making cold calls.  An hour for lunch.  Then 4 hours for prospect visits all topped off with 30 minutes of planning time for the next day.  They have to protect their time to be as effective as possible in their work day.  This method works great as a tool to help create your success as well.  Your time is extremely valuable, make sure you guard it carefully and block your calendar to work on things that matter to you and your personal success.
Focus on Your Health
Again, I realize this is a hammer I am always swinging but it's critically important.  Hard to find the energy to stay focused and on target for your goals if you're tired from lack of sleep.  Same holds true for not eating for energy.  Ensure that you stay conscious of your health and proactively do the things needed to keep the body moving forward.  I'm not going to bore you with details again, just the basics.  Always keep physical activity in your rotation, eat well as much as possible, get enough sleep, and protect yourself as much as you can with whatever cold or flu is going around.
Always Be Learning
When we embark on a journey we typically are going to encounter a lot of new things we haven't before.  This website is the perfect example.  Last summer I knew jack squat about creating a website.  And you might say I still don't.  I learned how to from the ground up and even though there's a lot of things I'd like to do with the website I think it's awesome I learned how to make one!  It isn't really that difficult but coming from not knowing in the least it was daunting.  Luckily I found the right tools and people to help me.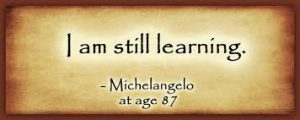 This is what it takes when you embark on a journey to success.  You will be forced to learn new things because we are trying to change something to get to a new destination – our definition of success.  So always keep and open mind and always be willing to learn new things.  And when you fail, you've also learned something.  You've learned how not to do something and that's just as valuable.
There You Have It
I've provided 10 good building blocks that hopefully can help you in your quest in how to achieve success in life.  Success in life means many things to many people, there is no one size fits all.  Many folks think of more money but it can be whatever is important to you, we all have our own definition of success.  They all have something in common in that unless you have a plan and are working that plan, they probably won't happen.  So take whatever is useful and leave the rest.  I'd love to hear your ideas as well.
To give you a little more inspiration on how to create success in life here's a list of 100 Motivational Quotes That Will Inspire You To Be Successful by Lolly Daskal as written on Huffpost a few years ago.
Here's to achieving success in life,
Mat A.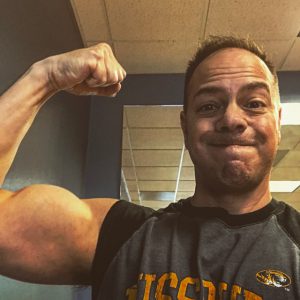 Please follow and like us: