How To Reduce Stress During The Holidays
What is it about the holidays that causes us so much stress?  Maybe it's the fact that the holidays always seem to sneak up on us.  Could be that all of a sudden we have 9 holiday events to attend in 3 weeks.  Might be you're like my brother who decides to not start his shopping until December 23rd or 24th.  And there's something about the holidays that turns our typical family relationships into something….different.  I don't know what it is but for some reason lots of family feelings seem to get hurt during the holidays.  Whatever the case, there's lots of stress over this "cheerful" season.  Let's take a look at how to reduce stress during the holidays.
Why Do We Stress During The Holidays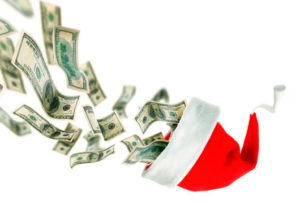 Too much to do – Here is what tends to happen to me.  Halloween comes and goes, fine.  Thanksgiving happens and I think I'm going to get in front of my shopping.  Then between end of semester stuff for my daughters and holiday parties and shopping the month between Thanksgiving and Christmas seems to vanish.  There is never enough time to do everything that needs to get done.  The amount of things to do before Christmas instantly has me wondering how to reduce stress during the holidays.
Unrealistic expectations – Too many families try to make each get together perfect.  The thought process is since we don't see certain family members very often it needs to be a Kodak moment.  This in and of itself puts undue stress on all of us to have the perfect time.  Which never seems to happen.
Overspending – Some people call me a control freak.  In my opinion I'm more of a control enthusiast.  I make at least a general budget for how much I want the family to spend on gifts.  I even stash away the money before and pre-plan for spending.  This helps my stress a lot in terms of the amount of money flying out of my checking account during the holidays.  Now it doesn't always work but at least I know how much I'm going to spend.  It's easy to become a bundle of stress with the amount of money we seem to spend in the month of December.
More Ways We Stress During the Holidays
Pleasing everyone – I used to be a real people pleaser.  It was more important for me for everyone else to be happy and have a good time than me.  Fortunately I've come a long way and don't stress over it like I used to.  That being said many people have the "people pleasure" gene.  When we try to make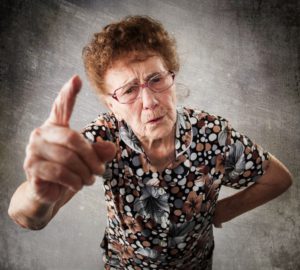 sure everyone is happy it's sure fire recipe for major stress.
Relationships – Ahhhh, relationships.  This one is a biggie.  Our own family members can cause us a lot of stress.  Maybe we feel that our sister is manipulating our parents to get things her way again.  Could be Uncle Nick is going to get hammered again and say a bunch of stuff he shouldn't.  Might just be that we have to spend more time than usual with our family.  Whatever the reason, relationships seem to feel the strain during the holiday season.
New Years resolutions & being reflective – I don't know about you but I tend to get reflective during the holidays.  I think about the year that is wrapping up and what's coming up next year.  Since I usually have a plan for next year (see my post "A Plan For A New Year" here) I don't stress about it.  I do know a lot of people who get stressed over what they didn't accomplish…..again.  Whether it's losing weight or something else, many people feel the need to add the stress of New Years resolutions during the holidays.
Ways To Reduce Stress During The Holidays
Now that we've looked at some of the reasons why we stress during the holidays, let's now turn out attention to how to reduce stress during the holidays.
Be Realistic – First and foremost, be realistic about things.  Don't try to schedule too many things in.  Know that the holidays are supposed to be a time of celebration and family.  Don't try to do too many things in too short of a time period.  Remember that we aren't all going to get along all the time.  That's how life works.
Don't Forget Your Healthy Habits – It's so easy to fall off the healthy wagon during the holidays.  The abundance of great food, the flowing cocktails and bottles of wine, candy and cookies, etc.  During the holidays you will help your stress level if you keep up with your healthy habits.  Continue to try to eat decently, get enough sleep, and watch the booze intake.
It's Okay To Say No – In the same spirit as be realistic, remember it's okay to say no.  When you already have too much going on and someone asks you to do somewhere else, politely decline.  If your brother asks you to bring something to the holiday meal and you've already gone to the store, tell him to ask someone else.  I know this might sound counter intuitive in the spirit of giving, just remember not to let others stress you out with their last minute requests.
Keep A Budget – You will help your stress level stay lower if you make a budget for your holiday spending and stick with it.  Creating a budget gives a sense of control.  Sticking to said budget makes you feel on top of things.  When you feel on top of things it helps you lower your level of stress.  It goes without saying how much stress is created due to monetary concerns.
A Few More Ways On How To Reduce Stress During The Holidays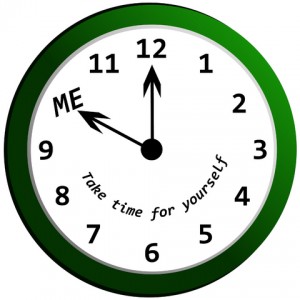 Have Some Me Time – Once it's holiday time it's like someone yells "GO!" and we never stop.  Shopping, parties, school events, planning, spending, on and on.  It's okay to give some to yourself as well.  Ensure you create pockets of "me time".  Go get a massage.  Stay in your pajama's for half a day.  Go see a movie or go for a drive.  Do something that you want to do, not just what's on everyone else's agenda.
Go With The Flow – This serves me well in many circumstances.  Don't try to make everything perfect, just go with the flow.  Several years ago I had to go to a concert with people I really didn't want to.  I got into the right mindset by telling myself I was going to have a good time with myself no matter what.  I use this still when I have something on my calendar I'm not looking forward to.  Remember, you'll alleviate some stress if you go with the flow.
Focus On The Positive – There's so many wonderful things about the holidays.  When you feel your blood pressure rising, take a few minutes to remember the positive.  Reflect on all the great things that you do have in your life.  Remember how things could be different and how great you've got it.  Focus on the positives.
Resources
In case you need some help with how to reduce stress during the holidays, here's a few resources that may help you.
De-Stress:  The All Natural Way To Reduce Stress – by Biotics
Aromatherapy Associates De-Stress Muscle Gel
Aspire Today Aromatherapy Stress Relief Candle – by Aspire Today
Practicing Mindfulness:  75 Essential Meditations to Reduce Stress – by Matthew Sockolov
Julianna Rae Women's 100% Silk Pajama's
Stanley FMHT56019 FAT MAX Sledge Hammer 10 Pound – by Stanley
That's a Wrap!
See what I did there?  It's a wrap, get it?  Because it's almost Christmas.  Okay, after you're done groaning let's put a bow on this article.  The holidays can certainly be a time to get uptight.  When you find yourself getting all worked up refer back to what we just talked about.  We've review some different ways for how to reduce stress during the holidays.
So take a deep breath, count your blessings, and let that stress slip away.  It's the holidays!
Enjoy,
Mat A.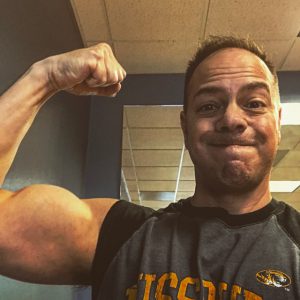 Please follow and like us: