How To Stop Coughing At Night
Doesn't coughing at night suck?  I'm not saying it's the worst thing in the world but I will say it's one of the most irritating.  When I was a kid I had asthma.  Fortunately I outgrew it for the most part.  However when I get sick or it's high allergy season my lungs tend to be my weak spot.  The cold or whatever I have will almost always spend a few days in my lungs.  Which of course makes me cough.  And since I do a fair amount of talking to other people in my job that only serves to irritate my lungs and of course my throat.  When it's time to hit the sack and I turn out the light it starts calm.  Then the tickle in the throat starts rearing it's head.  Before you know it that first cough turns into many.  And finally I look everywhere for something that can help me figure out how to stop coughing at night.
What Causes Coughing At Night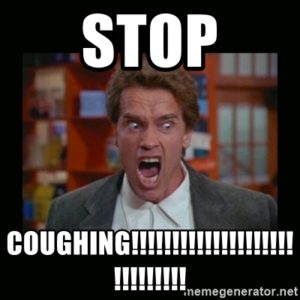 We all know the various reasons we typically get a cough.  The most common causes of a cough are virus's like the cold and flu.  Allergies can also make you cough on a regular basis.  If you're like me it could be you had asthma as a kid or you have it now.  Irritants such as perfume or cigarette smoke or even cold air can make you cough.  Even acid reflux can make you cough.
At night your cough can get worse for a variety of reasons.  Here's a few:
Gravity – This is the biggest culprit.  When we lie down mucus automatically begins to pool.  As in it pools in the back of our throats.  Yum.
Dry environment – When your house is dry many times this can further irritate your throat and nose.  This is further exaggerated in the winter when you have the benefit of going from cold air to warm dry air.
It's nighttime – This sounds kind of funny to say but it's true.  When you're sick your symptoms tend to get exacerbated at night.  I've always noticed that when I'm sick I feel worse when I first get up and typically close to when I'm going to bed.  Figures.
Types of Coughs
Something to remember that even though a cough sucks it's doing your body good.  A cough is a symptom of an illness.  When you cough it's your body attempting to get rid of foreign particles that are irritating it.  Things such as mucus, bacteria, and allergans.  There are two primary types of coughs.
Wet Cough – A wet cough is also known as a productive cough.  A wet cough typically brings up mucus.  This is the one that sounds like your chest is moving things around inside.  And that's because to some degree it is, mucus.  A wet cough is typically caused by the cold or flu and are accompanied by other symptoms.
Dry Cough – A dry cough is the opposite.  It's a cough that doesn't bring up any mucus.  This one is particularly fun because it's the one that causes that tickle in the back of your throat.  These produce those lovely hacking type coughs.  To further add to the fun they can last for long fits.  These happen because there is an inflammation or irritation in your respiratory tract but no mucus to cough up.
How To Stop Coughing At Night
So now let's get to the real reason you've read so far, how to stop coughing at night.  If you suffer from coughing at night from time to time you'll know that there is no single scientifically proven method to stop the cough.  This is one of those area's where you've got to try different things to see what works best for you.  Here's some to consider.
Keep hydrated – This of course is good advice anytime and in particular when you're sick.  It might also help ease your cough.
Put moisture in the air – Many people swear that using a humidifier in their room helps their cough.  I use one all the time anyway.  They don't cost much and can be helpful for a cough.
Elevate your head – This is something that I usually don't start with but many times wind up doing.  I'll lay down and feel fine then once I have a few coughing bouts will re-arrange my pillows so I'm propped up.  Helps a ton.
A Few Other Ways On How To Stop Coughing At Night
Eat some honey – I've tried this a few times and it doesn't seem to help me.  I have several friends who say this is great for their coughs.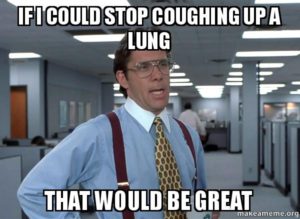 Have a cough drop – You know what I didn't realize until recently?  A cough drop is helpful but it's not all about the "medicine" in a cough drop.  A big part of why it helps is because you suck on it and that helps produce moisture for your throat.  Cool.
Enjoy some tea – I've heard that green tea is supposed to be super helpful for a cough.  Personally I like a cup of just about any kind of hot tea (no caffeine) a little before bed.  Hot tea is good for your cough.
Use an expectorant – With the prevalence and affordability of guaifesin these days it's easy to have an expectorant.  These work by helping to clear the mucus and other secretions to make a cough more productive and get stuff out.
Further Reading
Here's a few articles that contain expanded information on how to stop coughing at night.  Worth a read if it's something that bugs you more than you'd like.
Coughing at night:  Home Remedies and causes – Medical News Today
How to Stop a Bad Cough:  Day and Night Cough – Everyday Health
6 Ways to Sleep Soundly When You Have a Cold, a Cough, or the Flu – Sleep.org
Resources
Below I've listed a few resources that can help you with the coughing at night.
Pure Enrichment MistAire Ultrasonic Cool Mist Humidifier – by Pure Enrichment
Honeywell Cool Moisture Console Humidifier – by Honeywell (called the best of the best)
LivePure Ultrasonic White Humidifier – Good in between humidifier
Mucinex 12 Hour Chest Congestion Expectorant – 100 Count, 600 MG
Snuggle-Pedic Ultra Luxury Bamboo Shredded Memory Foam Pillow – Snuggle-Pedic
Conclusion
Having a tough cough at night sucks.  I'm hopeful with this article I've been able to provide some helpful information on how to stop coughing at night.  Coughing at night can prevent you from getting the rest you need when you already feel crummy.  Try out some of the methods provided here or in the related articles.  They may be able to help you figure out how to stop coughing at night.
In good health,
Mat A.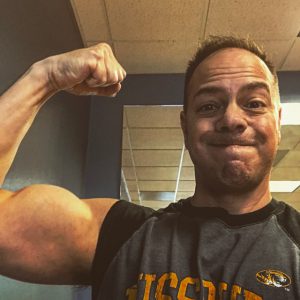 Please follow and like us: