How To Tell If A Girl Likes You
Just wow! I was kind of noodling around on the internet looking for ideas to write my next post about. When I typed in "How to tell" the first thing that popped up to follow that was "if a girl likes you". Which I found extremely interesting. Then when I did my SEO check I figured there were TONS of website articles with this title. Guess what? There isn't! So I am going to write about how to tell if a girl likes you!
This makes me feel about 16. Think of it as my throwback article to my more youthful days. Let's do this!
Experience Matters
I've been married for 25 years. It's been a long time since I've cared if a girl likes me other than my wife. And after over 2 decades of marriage my wife probably doesn't like me as often than she does like me. That's a joke of course but one with some truth behind it. Anyone who has been married this long or longer knows that you don't always like your spouse. That's the way long term marriages are and that's not necessarily a bad thing. When you fight and disagree from time to time it shows you still care, and that's the most important thing. My point here is that while I haven't had to personally deal with how to tell if a girl likes you, I still get exposure to it. How's that you might ask? 2 teenage daughters.
My daughters are 16 & 19 right now. I know right, poor me. That being said I get to hear lots of stories about if someone likes someone else. And I've had a few discussions with the boys my daughters and their friends have dated or talked with or whatever the heck they call it these days. And speaking from experience I've been able to share with the boys some of the ways of how to tell if a girl likes you.
Ways To Tell
So, are there ways to tell if a girl likes you? The short answer is, sometimes. There are definitely some signs you can look for that should provide you a little insight as a guy. Now that being said let's remember that people in general are strange and unpredictable. Sometimes you might see all kinds of signs from a female that would lead you to think she likes you but she doesn't. And sometimes you can see ZERO signs that she might like you……but she does. Life is strange and so are people. With that let's jump into some things you can look for in order to help you figure out how to tell if a girl likes you.
How To Tell If A Girl Likes you – Part 1
She plays with her hair – Most articles you read about this topic will have this one close to the top. If she plays with her hair while talking to you it's a pretty good sign she's into you. She subconsciously wants to be beautiful for you and the hair playing helps keep your attention on her.
She smiles at you…..a lot – This makes a lot of sense right? When someone smiles at you often they probably like you. Now if she smiles at you a whole bunch, she's certainly thinking about you in a positive light.
Touch – Women that are into certain men tend to touch them more often. This can be in a variety of ways. Things like touching your arm or shoulder, brushing up against you, smoothing out something on your shirt, etc., are all ways she might touch you as a sign she likes you.
She seems to be around you all the time – This is another good sign she is into you. She likes being around you whenever possible. Sometimes you might wonder why she is in your proximity since she doesn't need to be. She simply likes being around you because she likes you.
How To Tell If A Girl Likes you – Part 2
Approachable body language – This is a huge one. If a girl isn't into you she will do things that make her seem like she is too busy to interact with you. Things like being on her phone, avoiding eye contact, striking up a quick conversation with someone standing by her, things like that. On other hand if she likes you she will have inviting body language. She will smile when she see's you, put her phone down, turns her body towards you, those types of things.
She gets fidgety – This one happens with some women but not others. Like all of these signs they are all pieces of the potential puzzle. Typically nervous fidgeting is a sign of attraction and could be your sign it's time to say something to her to move things along and help her become less nervous and fidgety.
She gives hints that she is single – Come on dude, this is a no-brainer right? She has absolutely no reason for telling you about her relationship status unless she's hoping you might change it. There is no need to blurt out "I'm not dating anyone right now" in order to be fairly obvious. She might tell you about exes or the fact that she doesn't have plans this upcoming weekend. These are signs she's hoping to be doing something with you.
The texts come flying back – Or the snaps or whatever it is you use to communicate. When someone messages you back quickly it's a pretty good sign they've been waiting to hear from you and are responsive to you. Conversely if it takes hours to hear back on a regular basis or you get a ton of "k's" and "sure's" that's not a good sign.
How To Tell If A Girl Likes You – Part 3
She preens for you – It's a fact of nature that one of the sexes tries to make itself more attractive to a member of the opposite sex when they are interested. This may come in the form of standing up straighter so her chest sticks out more (just like you do) or making sure she is in good lighting. This is sometimes deliberate and sometimes subconscious.
She blushes around you – This also comes back to nature. If a girl likes you a lot there's a good chance she will blush when she is around you. Blushing is a subconscious reaction from your nervous system when you feel extreme emotions, including physical attraction. The nervous system tends to overload and blood will flow to her face, causing the blushing.
She compliments you – A compliment now and then is normal. If she compliments you on a regular basis this is a pretty good sign she is into you. Might be your hair one time and your clothing the next. Maybe it's how good your chest makes that shirt look. You get the point.
Consistency Is Key
This is a point well worth making. Some or all of these things may happen with different women towards you from time to time. The key is noticing if there are multiple signs from a lady that happen towards you on a regular basis. If she is complimenting you every time you see her. Or if she always seems to seek you out when you first enter a room. When you hear repeated hints that she isn't dating anyone and is free this coming Friday night. Those types of things. Don't be a bonehead and assume a lady likes you simply because she smiled at you once or flipped her hair over her shoulder that one time.
Resources
If you'd like further reading and ideas on how to tell if a girl likes you here are some to consider.
The New Rules for Love, Sex, and Dating – by Andy Stanley
THE Book On Dating: Strategies Every Guy Should Know – by Mark Dice
Emotional Intelligence: Why It Can Matter More Than IQ – by Daniel Goleman
Dating Advice for Men: (Dating and Relationship Book) – by Dr. Adale Travis
Goviva Chocolatier Class Gold Ballatin Chocolate – by Godiv
Conclusion
Well we've looked at some signs on how to tell if a girl likes you. Of course there are a whole bunch of other signs you can look for as well. I've put some of the more common ones here. Hopefully these will give you a good start if you are wondering if she is thinking about you.
I've written about this already but it bears repeating. The key is to keep your eyes open for come of the behavior we've discussed (and other signs) to occur on a consistent basis. You don't want to be that guy that assumes that every girl that looks at you likes you. Look for some of the signs to happen on a regular basis.
It's also worth noting that it's a good strategy to put our your own signals that you like someone as well. It might even help the object of your attention pay more attention to you.
Go get it,
Mat A.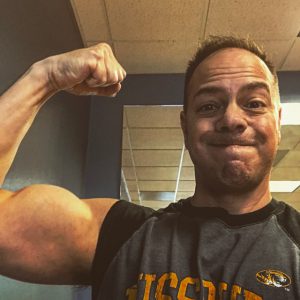 Please follow and like us: