A few months ago my left calf muscle started hurting. And feeling really tight. I woke up one day and it was tight and sore. Throughout the day and the following days it seemed to get tighter. And hurt more. I couldn't really think of anything I'd done to injure my calf. I tried to stretch it and took pain relievers, neither helped. Then I was at a conference in Dallas crossing a street. All of sudden a car came around a corner quickly and was bearing down on me. He didn't look like he was even going to pause so sprung into action, jogging across the street. At which point my pulled calf popped. OMG. When I hobbled back to my room I decided I needed to do some research on how to treat a pulled calf muscle.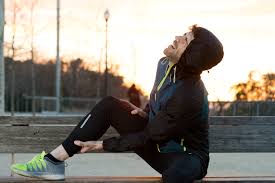 How Do You Know If It's Pulled
What the heck even is a pulled calf muscle? The short version is a that a calf strain, as it's also known as, occurs when the muscles in your lower leg(gastrocnemius, soleus, plataris) are stretched beyond their ability to withstand the tension. A calf strain or pull happens most commonly during acceleration or during an abrupt change in direction during running. Which is really interesting because I severely dislike running. Anyway.
Calf pulls and strains can be mild to severe. They are typically graded as follows:
Grade 1 Calf Strain
The muscle is stretched causing some small micro tears in the muscle fibers. A person will be able to continue the activity but will have pain. Full recovery takes approximately two weeks.
I'm pretty sure this is what I had. It took about 2 weeks to work itself out. I could walk and all that but it hurt pretty bad for right around 2 weeks.
Grade 2 Calf Strain
There is partial tearing of muscle fibers, so a person will be unable to continue some significant activity. Full recovery takes approximately five to eight weeks.
Grade 3 Calf Strain
This is the most severe calf strain with a complete tearing or rupture of muscle fibers in the lower leg. Full recovery can take three to four months and, in some instances, surgery may be needed.
While there were a few days when I felt like I was going to need surgery thankfully I was nowhere near this bad.
How to Treat A Pulled Calf Muscle
My guess is you might already know where we are headed with how to treat a pulled calf muscle. It's the good old R.I.C.E., especially in the first 5 or so days of feeling the pull. Our buddy R.I.C.E stands for Rest, Ice, Compression, and Elevation. Interestingly I finally started doing this in week 2 and felt much better. For further detail on R.I.C.E and how to treat a pulled calf muscle:
Rest
As you may imagine it's important to rest the muscle, which means avoiding any activities that cause pain, as well as any impact activity or excessive stretching—so no running, jumping, or weightlifting. It's also important to not return to sports until you are pain-free. I lift weights 4-5 times a week and continued when my calf hurt. I just didn't work out my calves, duh.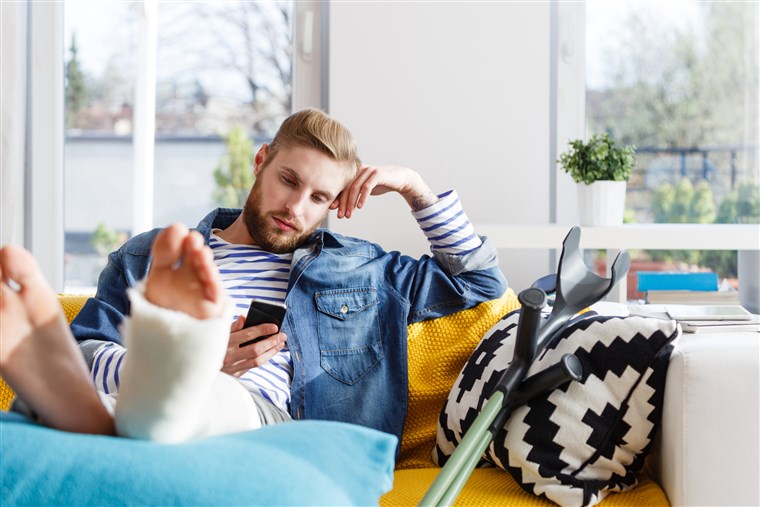 Ice
Applying ice to the calf for 20-minute intervals, several times a day, is recommended to reduce swelling. It's best to avoid direct contact of the ice on your skin by placing a thin towel between the ice and your calf or using a cold pack. I bought one of those ice packs you freeze and strap on your leg. Worked like a charm, totally loved it. Again though, I should have done this right away.
Compression
It's a good idea to wrap the injured calf with an elastic compression bandage (like an ACE wrap) to prevent blood from pooling in the foot. Some athletes find that taping the calf can reduce pain and help protect from further injury. I did not do this but know just having the ACE bandage wrapped around a body part is actually quite soothing.
Keeping the foot elevated is done to reduce swelling. They say to ensure it's above your heart which makes sense. It's just kind of awkward. I basically put my calf and foot on a foot rest.
When Acute Pain Subsides
Once you don't scream out in pain when using the calf on a regular basis it's time to work some new treatments into the equation.
When the acute pain is gone begin stretching out your foot moderately with passive range of motion stretching. Gently pull your foot and toes up with legs straight if possible to stretch the calf muscle. Hold for 10 seconds and repeat five to 10 times.
As the calf heals, you can begin using a regular stretching and flexibility program to gain range of motion and and prevent future calf injury. Follow the advice of your therapist if you went to one when beginning these exercises.
You may also think about performing gentle self-massage with a foam roller as your calf injury heals may help reduce scar tissue formation and improve blood flow to the area. If you've ever used one of these you know how wonderful they feel.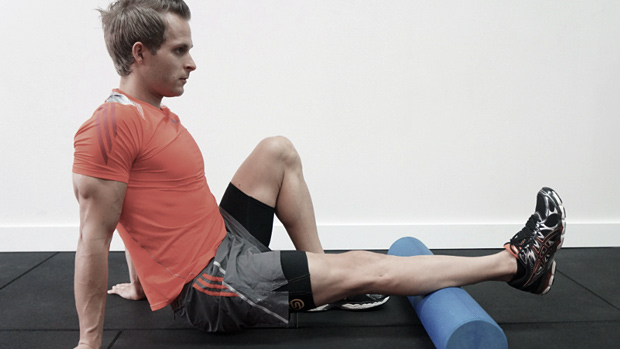 Resources
Here's a few things that can be helpful with how to treat a pulled calf muscle.
Ice Packs for Injuries Reusable – by Mighty-X
Ice Packs for Injuries Ohuhu – by Ohuhu
HOSPORA Cotton Elastic Bandage (10 Rolls) – by HOSPORA
Premium Elastic Bandage Wrap – by D&H Medical
Amazon Basics High Density Round Foam Roller – by Amazon Basics
Conclusion
There you have it, how to treat a pulled calf muscle. The next time you feel the pain in your lower leg and you think you pulled something, jump right into taking care of it. Don't be like me and wonder what you did to your leg instead of doing something about it. I know it was pulled, I just didn't know what I did to it. And wasted a few days before I did anything.
In good physical health,
Mat A.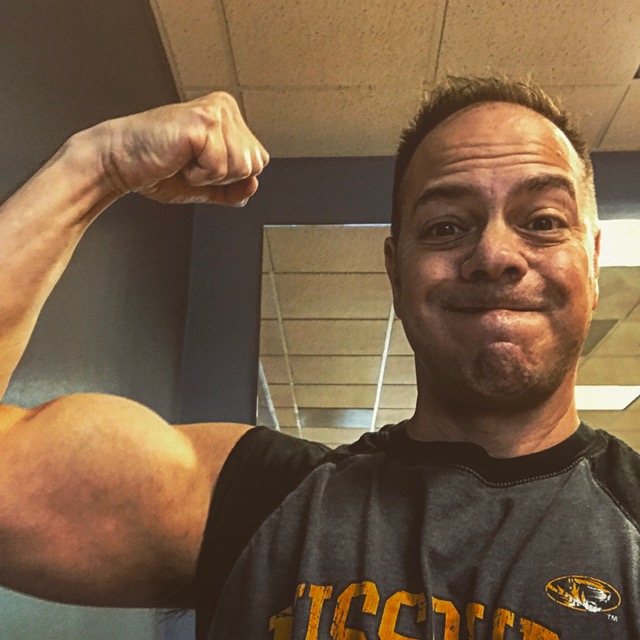 Please follow and like us: