How's Life in 2018
Hey everybody, guess what?  We just closed out the first third of 2018.  April is in the books which means summer is right around the corner and things are flying along.  Which is really pretty typical isn't it?  It's wild how different times of the year seem to just sort of take off and before you blink, it's past.  Plus with life in general it's easy to lose track of the days and weeks and months.  Hopefully you've been working towards some goal of yours and you can see some progress by this point.  If not, it's time to get moving.  Without a plan, you keep running in place.  So let's take a look at how's life in 2018.
The Good & the Bad
Everything has a good and a bad, a positive and a negative.  So as you take a look at your 2018 so far make sure you look at the good and the bad.  But mainly look at the good.  I want this to a review of the good so far so you can pat your self on the back.  I want it to be a quick review of the bad so you can kick your own butt into doing what you need to do.  As you reflect on how 2018 has been so far take everything of importance into account but make sure you spend a little extra time on the good things that have happened and you've accomplished.  It's very important to focus on the good and adjust the not so good.
Time Is Slippery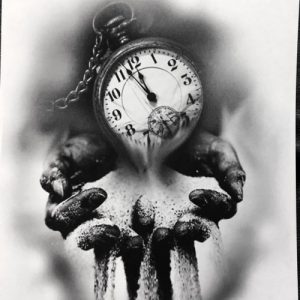 As I already mentioned the year is already 1/3 over.  And you know what's scary?  You feel like 2018 just started.  That's the thing, time is slippery.  It slips through your hands like water unless you pay attention to it.  Use it wisely.  It's so easy to get caught in the day to day minutae of life that you blink and another year has gone by.  You know what annoys me?  When people say things like "Gosh, can you believe it's almost summer?  I mean it's like Christmas just happened".  What annoys me is not that people say this, it's true how they feel.  What annoys me is they don't pay attention to time and don't realize how precious it is.
Key fact – the things you do now impact later.  So if you are just now trying to get into shape for summer, you're screwed because you've got less than a month.  You should have been working on it 6 months ago.  If you want to earn $10,000 more this year than you did last year and you haven't started making that happen, I've got bad news for you.  This Christmas is gonna look a lot like last Christmas.  Things of high value take a longer time to incubate and create.  You have to lay the foundation now for something you want to achieve later this year or next year.
My World
So here's some important things that have happened in my world the first 1/3 of this year.  As a preface I'll say that I feel there have been some very good things accomplished in the first third of the year.  I've also got some things I wanted to be happening by now and aren't but I am working on them.  Here we go:
I've recently celebrated 25 years of marriage.  Anyone that's been married longer than 5 years knows it ain't easy, so anything in the 20 + range is a major accomplishment.  Marriage is hard work so if you're still married after 10 years, it's an accomplishment.
My oldest daughter successfully completed her freshman year of college.  She not only got good grades she joined a sorority and was heavily involved in campus life in general.  She showed she's starting to be able to adult, a sure sign her mother and I didn't screw up too badly.
Actually made some physical fitness gains.  That's not easy to do at my age, most guys go for maintaining what they've got IF THEY ARE IN SHAPE.  And most aren't.  So I feel pretty good about making gains after working out for 30 years.
Helped the youngest daughter get her first job.  Like most people she was all about applying online, which is fine except it's not the best way to get a job.  I showed her how much of an impact it makes picking up the phone and reaching out to people directly.  It led to 2 jobs actually.  Go girl!
Increased my focus on saving for the future.  I've not been bad about saving for retirement but I don't feel great about where things are at.  I've put a few things in place over the last 6 months that have increased saving for the future and it has greatly eased my mind.
What About You?
So as you've reflected on the first third of 2018, how are you feeling about what you've accomplished so far?  Do you have some big things you'd still like to do?  Remember it's easy to get overwhelmed with life in general.  When we look to add things we want to accomplish other than just keeping our heads above water it can be daunting.  It's very difficult to see how we are going to commit the time needed to accomplish something other than our day to day.  But we have to.  If we want to rise about the existence of simply working to live we have to make the time for the things that are important to us.  Some things that may be important to you might be:
Your health & physical fitness level
Marriage or primary relationship
A great job
Creating more wealth for yourself
Building something
Relationship with your kids
Giving to others
Going into business for yourself
Learning a new skill
Traveling
Being spiritually fulfilled
Owning a Porsche
Lot's of other things
Do The Work To Reap the Reward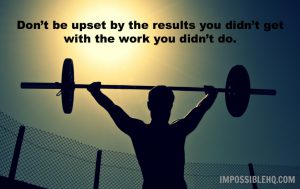 Remember, good things don't happen on their own.  You have to put in the work first and then good things happen.  And for the most part ongoing, consistent work is needed to produce something of value to you and others.  If you just show up to your job and robotically go through the motions you're never going to really enjoy it or feel fulfilled by it.  If you phone in your marriage for a decade don't be surprised if you find yourself handed divorce papers.  You won't feel good sporting your thong on the beach unless you've worked your butt off for months first.  You'll never build a successful business if you aren't serious about it.
So how's life in 2018?  Take a look at what's happened so far and what you still want to happen.  If you aren't on track where you want to be, make adjustments and plunge in.
Remember best time to plant a tree was yesterday.  The 2nd best time is today.
To 2018,
Mat A.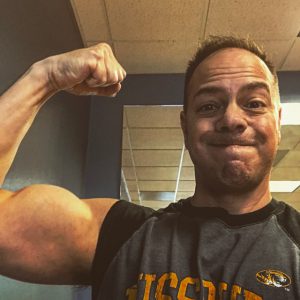 Please follow and like us: