Is It Worth My Time
Is it worth my time? What did you think about when you read the title of this article? You must have thought that it was worth your time or else why would you be reading right now? Wow, now I just put pressure on myself. I put on the pressure to write an article that's worth you taking the time to read this. Actually if I'm being honest I don't care that much if you do like this article or not. I'm writing it more for me than you. I mean, it will be nice if you do like it but I'm not that worried about if you do or not. I thought quickly is it worth my time to worry about and guess what? It's not. And with that let's continue.
Getting Older Kinda Sucks
Getting older is like everything else in life, it has it's positives and negatives. I've got 2 teenage daughters. Sometimes when they do something that makes zero sense it makes me scratch my head. Then I remember the many unwise decisions I made when I was a teenager (and far beyond) and I feel a little less upset about it. So one good thing about getting older is if we pay attention we gain a little wisdom with our unwise decisions. Sometimes it takes a few lessons to teach us but hey, we all learn lessons different ways.
My Hair
Some things about getting older sucks. I saw something posted on Facebook recently from a guy I graduated high school with that I can totally relate to. He said "I miss my hair". Brother, I'm right there with you. I used to have past shoulder length hair that I loved. I was more or less a a grunge like hippie in my early 20's. Sadly that's quite a ways back in the rear view mirror and let's just say there's a lot less hair to go around than there used to be. These days I look for hairstyles that minimize the very thinning hair I have in the front of my head. So yeah, that kinda sucks. Is it worth my time to worry about it? No. Do I worry about it? Yup.
My Health
This one is a positive and a negative. I'm north of 50. I also am a workout junkie. I hit the stationary bike almost every morning for 20-30 minutes. Lifting weights has always been my favorite exercise and I do that 4-5 times per week. I eat healthy about 85% of the time. My body looks like a male that is 20 years younger and in really good shape. That makes me happy. I've also put a lot of work and effort into staying in shape over the years and continue to do so. I personally think being in good physical health makes EVERYTHING in life better, including my mental health.
Now the negative. I recently started on high blood pressure and high cholesterol medicine. That sucks. I've straddled the line to high blood pressure and cholesterol for years. I just finally went to a doctor that did something about it. The good news is after 5 weeks on medication they are both in normal or good range. That's freaking awesome. I also developed a bunion a few years ago on one of my big toes. It's a lot of fun to have a big toe that's thick with arthritis. Not really, I'm lying. It's all a part of getting older. The only thing I like about having a bunion is saying the word "bunion".
Clarity of Priorities
One of the really good benefits of getting older (for me at least) has really been my ability to gain clarity on my priorities. Let's look at an example. For many years I had a strong people pleaser streak in me. As in I went so far as to believe that it was up to me to make other people happy. Now where this came from is up for debate but the truth is I felt bad when other people close to me felt bad. I felt like a failure when I couldn't make them happy. Finally I figured out we each have to create our own happiness (or unhappiness). It's actually pretty narcissistic in a backwards sort of way to think I had the power to make other people happy. My heart was in the right place but clearly I don't have that power. Fortunately for the most part I've killed off most of the people pleasing person inside of me.
For me personally relationships are about the highest priority in my life. When I have the chance to be around people I care about I will jump at that opportunity every time.
Too Many Things
There's a bunch of other examples regarding my clarity of priorities. I think for many people, and certainly for me, you begin to realize there's a lot of crap that happens in life that just isn't worth making a priority. It's like a funnel. When you're in high school the main priority in your life is having other people like you. Then you get out on your own and it's a whole other ballgame. You have to get a job, get married, raise a family, have a successful career, buy a nice house, coach your kids in sports, be a great dad, etc. The list goes on and on. You have a TON of priorities and they all seem important. As you get older you realize that not all of those things are important. You start thinking more and more is it worth my time as you decide where to spend your time. You tend to stop doing things you don't want to do. So all these things that used to seem important become much less so. The list of important things goes from many to a few. This is very freeing.
Too Much Drama
Another area where are I decide quickly is it worth my time or not is things that involve a lot of drama. My 16 year old daughters mantra is "I love drama" so I know drama. For me things that involve a lot of drama are simply a huge waste of time. I know there's big issues and I can get behind that. What I can't get behind is people that take some benign event or interaction and make it a much bigger deal than it actually is. I mean, who needs that? What good is that doing? As I've gotten older the things that seem to be surrounded with drama I try to stay far away from. It's easy for me to decide is it worth my time. The answer nearly always is a resounding NO.
Negative Energy
Something else that definitely answers my question is it worth my time with a BIG FAT NO is negative energy. I think it's pretty easy to tell when you are around someone with either positive or negative energy. Those people that are always in a bad mood put off a lot of negative energy. or the people that are always complaining about things. The Debbie Downers of the world. If something is bothering you so much then do something about it! That's how I feel. I know it's not always that simple, some people get pleasure from complaining. Whatever, just don't do it around me.
The other thing that I stay away from as much as possible is the people that always see the bad side of everything. The ones that see a problem in every solution instead of the other way around. I like to be around the people that say "why not" instead of "why do that?". Unfortunately there seems to be a lot more people who see problems instead of solutions. Just means you need to keep looking until you find the positive energy people. Stay away from the ones who question everything you do and talk negative about your efforts. It's not worth your time.
Is It Worth My Time
So, is it worth my time? Well, it is if it aligns with my priorities in life these days. That's how I operate and I invite you to take a look at your life. Take a look at all the things you do and ask yourself is it worth my time. It's not worth my time if it's negative, has too much drama, and doesn't align with my priorities. It's really that simple for me.
We all have the same 24 hours in a day. The cool thing is we have the power to decide where we spend those hours. I suggest spending them on the things that are most important to you.
Cheers,
Mat A.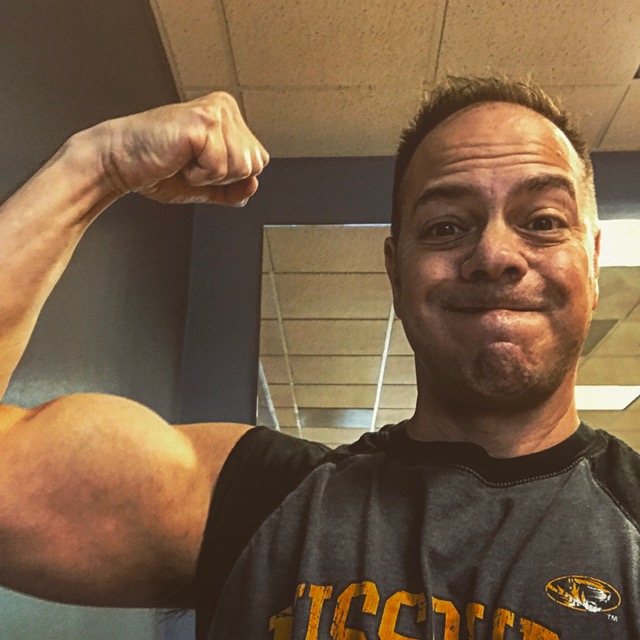 Please follow and like us: