Prostate Cancer Symptoms in Men
Each year approximately 160,000 men are diagnosed with prostate cancer. Nearly 27,000 will die from the disease. Prostate cancer is the 3rd leading cause of death in men in the U.S. with lung cancer and colon cancer being the top two. Depending on where you get your information you will typically find skin, lung, colon, and prostate cancer being in the top spots for men. With those sobering facts it's a good idea to take a look at prostate cancer symptoms in men.
What is Prostate Cancer
Prostate cancer starts in the prostate, a gland located below the bladder and in front of the rectum. 
The prostate contains several types of cells, but nearly all prostate cancers develop from glandular cells, which make fluid that becomes part of semen. 
Prostate cancer cells can spread by invading nearby organs and tissues, such as the bladder or rectum, or by traveling through the blood or lymph to other parts of the body. This is known as metastatic prostate cancer. 
Other than the lymph nodes near the prostate, the most common site of prostate cancer spread, or metastasis, is the bones, especially in the spine. 
In some cases, prostate cancer has already metastasized by the time a man learns he has the disease. 
Many doctors used to consider prostate cancer in older men to be just part of the normal aging process, and the disease was largely ignored, except when it struck younger men.
Hard to Detect Early
While prostate cancer is quite a common cancer in the U.S., most men may not even know that they have it. In some cases, prostate cancer can be completely undetected by a person, especially in the early stages. There may be no symptoms at all, and no sign of the cancer. This is why it's incredibly important for males to get their prostate checked as directed by a doctor to ensure that nothing unhealthy is happening.
Even when a test is done and a doctor may think cancer is present in the prostate, more monitoring and testing must be done to properly diagnose it. Keep in mind that this is only in the early stages too, so it's when it's best to find it and treat it. Not surprisingly most of us men don't get our prostate checked as frequently as we should, thus we might not discover that anything is wrong until we finally see symptoms which show up in later stages.
Pain That Spreads
The reason why it's important to find cancer in the prostate at an early stage is because it's so easy for the cancer to spread from there. When the cancer spreads outside of the prostate gland this can lead to back pain, hip pain, thigh pain, shoulder pain, and even pains in other bones. In addition to that, legs and feet may swell up or there could be a possible build up of fluid. Fatigue, unexplained weight loss, and change in bowel habits are also among the possible side effects for if the cancer spreads from the prostate.
What makes prostate cancer so tricky though is that no matter the stage, someone may not experience any symptoms of the cancer at all. Talk about a really crappy thing for cancer to do. This is yet another important reason that males should be checked for prostate cancer as frequently as recommended. The exam should be done once every four years at a minimum just to ensure that everything is good. Listen to your doctor for the best level of frequency to get checked.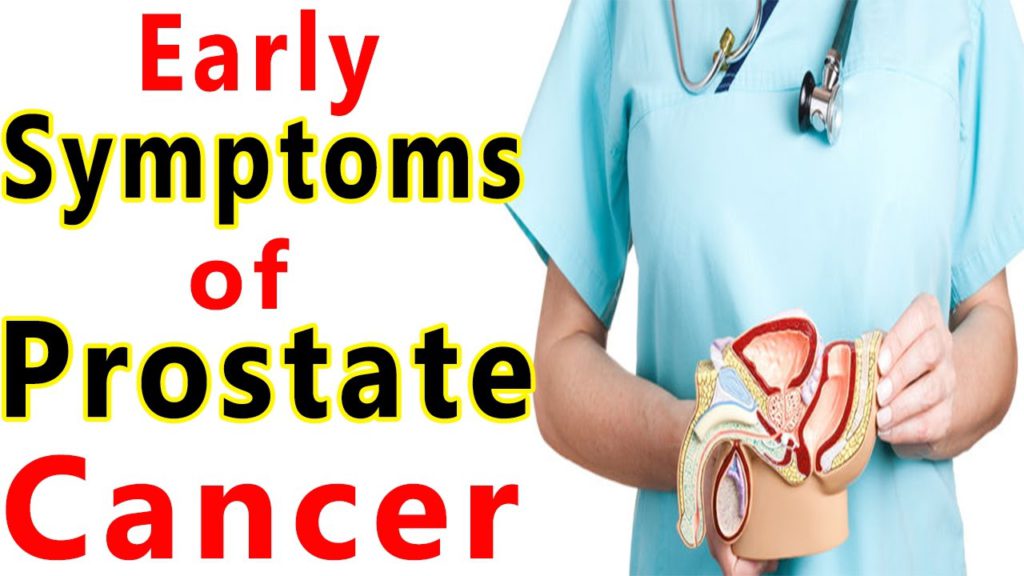 Symptoms Show in Later Stages
As said before, once a man starts exhibiting the symptoms of prostate cancer, it's usually in a later stage. These symptoms may include, but are not limited to, frequent urination, weak or interrupted during flow or a need to strain to empty the bladder, the urge to urinate frequently at night, and a few more that we'll discuss in just a moment. For a man, these three symptoms can be difficult to link back to prostate cancer, especially if a doctor hasn't been consulted yet. These symptoms could mean many other things as well, which is why it's best to be examined. It can be hard to detect and figure out the cause.
Other symptoms can include blood in the urine, blood in the seminal fluid, and new onset of erectile dysfunction. These two signs are typically more identifiable when linking them back to prostate cancer, but at the same time they might not even happen. Some prostate cancers can go completely unnoticed all the way up to stage four.
Discomfort or pain when sitting can also be experienced due to an enlarged prostate. A less common symptom is pain or burning during urination, but it's still a possibility. All of these symptoms are signs of prostate cancer, but at the same time they can also be caused by many different things. It's not always easy for us men to have these type of tests but it's best to get a prostate exam done as recommended.
The 4 Stages
First, the good news. The first three stages of prostate cancer can be dealt with by a doctor, and the survival rate is nearly 100%. If the cancer reaches stage four though, this is when it becomes deadly and is a killer to men. Most men don't even realize that they have prostate cancer until stage four, which is why it's the silent killer amongst men. Not very fair with the difficulty in identifying prostate cancer symptoms in men.
Stage 1 & 2
In its first stage, prostate cancer is typically a slow growing tumor. It can't be felt by a male, and it involves one half of one side of the prostate, possibly even less. The cancer cells may even look like healthy cells at this point, making it much more harder to tell what exactly is going on. By this point, doctors may be able to spot it via testing and screening.
The second stage is when the tumor become big enough to be felt by a doctor. It's found only in the prostate, and it may have an increasing risk of growing and spreading to other areas. If the tumor can be felt during this point, then doctors will definitely perform more tests to fully diagnose prostate cancer.
Stage 3 & 4
Stage three is when the cancer is now high grade. This is an advanced cancer now, and it is likely that it will grow and spread to other areas. The cells will typically look very different than healthy cells, and there is a chance by this point that other nearby areas have been invaded by the cancer.
The fourth stage of prostate cancer means that the cancer has spread beyond the prostate. This includes lymph nodes and other parts of the body which can also include bones. Once prostate cancer has reached stage four, it's much more difficult to eradicate it from ones body.
While prostate cancer is deadly to men, as long as it's treated and regular screenings are done, it becomes much more manageable. Every man knows how much they hate having prostate exams done, but if it's meant for reducing the possible risk of cancer, it's best to get it done. Anything to keep our eyes out for prostate cancer symptoms in men is a good thing.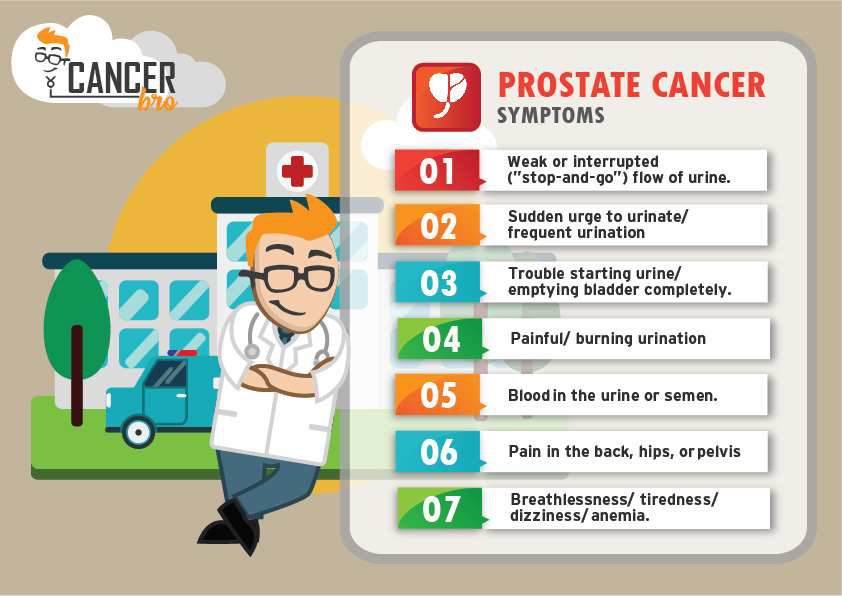 Conclusion
Look, I know I'm not a fan when the doc asks me to drop my drawers, turn around, and spread my cheeks. Then there's the sound of him snapping on the latex gloves. Not a great feeling. That being said I'd definitely take that over the other option which is not finding out I have prostate cancer until stage 4.
Since prostate cancer symptoms in men are so hard to detect do yourself a favor and get regular exams to check for it. The short term discomfort is worth the long term benefits.
The Key To Prostate Cancer – by Mark Scholtz
Prostate Cancer: A New Approach to Treatment and Healing – by Dr. Emilia A. Ripoll
Prostate Cancer 20/20 – by Andrew Siegel
In good physical health,
Mat A.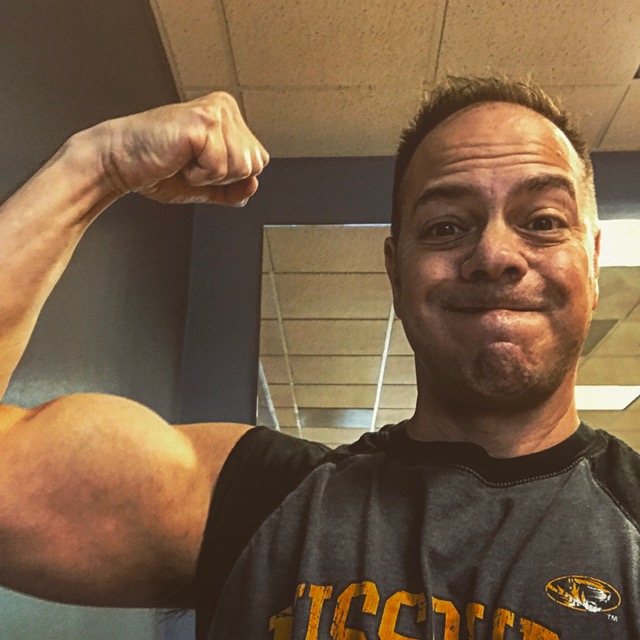 Please follow and like us: