Things To Do Memorial Day Weekend 2018
I'm lucky.  I have a day job that gives us 3 extra days off in the summer.  I'm never sure how to describe it to people.  Do I call it "summer holidays" or "bonus days" or "extra days" or "summer hours".  Good question but really it doesn't matter, it's 3 extra days off in the summer that revolves around the summer holidays.  We get an extra day off on Memorial Day weekend, Labor Day weekend, and the 4th of July.  So with the long weekend coming up it got me thinking about things to do memorial day weekend 2018.
I get off the Friday before the holiday weekend.  Me being me I of course try to pack in too much on my "to do" list.  I tackle a big project on Friday, many times (such as this year), it's going to be cleaning out the garage and taking a bunch of junk to the dump.  It clears stuff out and cleans things up, both things that make me happy.  Now we are also taking my wife's car in for new tires plus running various errands so it's going to be a full day indeed.  But don't you worry, the cooler will be packed so when 5:00PM rolls around…….well, you know what happens then.
Last night I got pissed off for no reason really.  It was over something dumb that normally doesn't bother me.  As I went to bed last night I realize what my problem was.  I'm stressed.  I've been going so hard and trying to do so much that when I hit the hay at night I'm exhausted, physically and mentally.  It's time to give myself a break.  So then my mind rolls onto things to do Memorial Day weekend 2018.  Let's look at some options!
Be Productive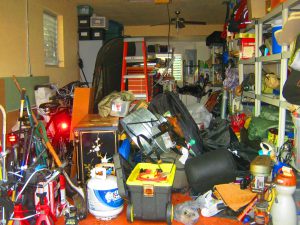 I know I just said it's time to relax and IT IS, I promise.  I think it's worth mentioning that when you have the extra time off your day job it's a good idea to tackle a few other items on the never ending to do list.  The reason being is because it makes you feel good about yourself.  This way you're not trying to shake the long weekend haze on Monday evening going "what just happened?".  You had all kinds of great productive plans but then you started relaxation mode a little too early and never stopped.  So the end of the long weekend rolls around and you are exhausted and you feel like shit about yourself for not getting anything done.
Plan a few things off your production list to accomplish.  You'll leave yourself plenty of time to relax and have fun but also feel good about yourself.  Giving yourself a reason to pat yourself on the back is never a bad thing.  What's your 2-3 things you want to accomplish this holiday weekend?
Fun Stuff
Now let's take a look at some of the more relaxing options we have for Memorial Day weekend.  I have to remember to listen to myself and actually do some of the things on this list.  Events and
activities and just plain relaxing that will allow the mental and physical fatigue to wash away.  Things that help re-charge the batteries.  So let's take a look at some fun things to do Memorial Day Weekend 2018.
Barbecue – whether you like to host or attend is up to you.  I've had a new deck built not too long ago and it's time to start using it.  I'm sure I'll be grilling it up a few times this weekend.  This is definitely a great weekend to get your grill ready to roll and start the barbecue.
Ride a Bike – I have a bike I normally air the tires up and take for a spin a few times in the spring and summer.  As long as the weather is nice this is a good activity this holiday weekend.  If you don't like to bike then do some other activity outdoors.  Go for a hike, take in a park, hit a zoo, whatever.  Ensure you enjoy some outdoor time.
Hit The Road – Memorial Day weekend is a great time to take a short trip.  Going someplace that's 2 hours from where you live is perfect, especially if you have friends that live there.  If you're lucky they will host you and you can relax and catch up.
Enjoy A Game – Baseball season is in full swing and if you have a local team this is a great weekend to go enjoy a game.  Gather your buds or your family and go hit the stadium.  Nothing like a brat or dog and a cold one at a baseball game.  And don't forget the peanuts.
See A Parade – Lots of cities and towns have parades to celebrate Memorial Day weekends.  I'm not much of a fan these days but when my daughters were younger this was a good time for all.  This will also remind you of what Memorial Day is for.
Sleep In – This is tough for me.  Typically I have a hard time sleeping in much due to the terrible placement of the bedroom window.  If you have the opportunity it's great to sleep in and catch up on sleep to some extent.  I know you can't technically "catch up" on sleep but it sure does feel good to rest those eyes a bit longer.
Go See A Movie – I don't make it to the movie theater as much these days.  Between the higher price of the tickets and honestly the timing of it makes it more difficult.  Unfortunately I wind up very behind on movies that I want to go see.   The long holiday weekend is a great opportunity to go check out a movie I've been wanting to see.
Unplug Mentally – This one sure resonates with me right now.  One of the really nice things about being out of the day to day grind for more than the usual 2 days is being able to unplug mentally.  Just chilling and regrouping.  Not having to worry about things quite so much.  Priceless.
Pool Time – I had to save the best for last.  Well, best for me anyway.  When my daughters were younger I had to work every time I went to the pool.  Teach them to swim, play with them, toss em in the air, hold them underwater (kidding!), etc.  You get the drift.  These days I'm the only one in my house that likes the neighborhood pool and it's become my meditation place.  I'm serious.  I go there by myself and plug in my headphones and listen to music and just drift away.  It helps me clear my mind and just relax.  And pools open this weekend so get going.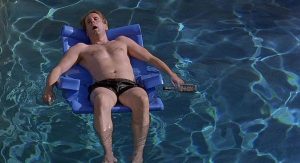 What Are You Waiting For?
There you have it, some idea to think about for Memorial Day weekend.  I always advocate maximizing your time and spending on the important things in your life.  We've discussed things to do Memorial Day weekend 2018.
Get in a few productive activities to help you feel better about your sense of accomplishment.  Also remember to mix in some fun activities where you can chill out.  And most importantly let yourself mentally unplug and recharge your batters.  Hey, I'd better listen to my own advice.
Now go find your thong,
Mat A.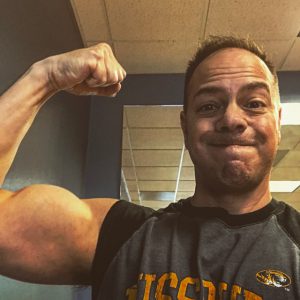 Please follow and like us: