Too Much Buying – Not Enough Creating
Now I'll admit the title for this post is a bit different so bear with me for a quick spell and hopefully it will begin to take shape.  A few days ago some guys came by the house to put in a new heater I had purchased from the HVAC company I work with.  The old heater was installed when the house was first built which was 20 years ago.  It's time for a new one and the price wasn't bad in terms of home improvement stuff, about $2500.  Then my mind went to other home improvements over the past 5 years, a new AC unit ($3,500), a new roof ($500 courtesy of a hailstorm), outside painted ($4,500) and my personal favorite about a year ago, a new deck ($12,000).  Owning a home is not cheap but it's part of the deal.
Then my Pandora commercial was about a Memorial Day sale coming up for some furniture place and that's when it hit me.  There's a big difference between spending money things you have to such as a new heater for your house and things you don't, like a 60″ TV on Memorial Day weekend because someplace is having a sale.  We get so lost in consumerism to the point of being blinded by it.  This gave rise to how so many people simply buy and don't create or give back.  Because people that seem to create and give of themselves to others seem to be pretty happy most of the time.  And voila….
Too much buying – not enough creating – or giving.
Life Isn't About Buying Stuff
Sure getting a new car is awesome.  I won't lie, I'd love to have a Traeger smoker, you know of those $1,000 beauties that can smoke and cook 6 whole chicken's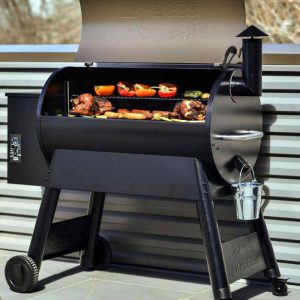 in less than 2 hours?  But for now I'll settle for my $50 model because it gets the job done.
The things that feed our souls and helps to fulfill us typically aren't bought with money.  It feels good to get the new car or the new house or the new washer dryer for sure, don't get me wrong.  The problem with that though is it's like getting the hit of dopamine, it feels good in that moment but it wears off after a while.  And when that happens you know what comes next right?  You have to go get another hit of dopamine and buy something.  Then you buy something else.  Then your credit card debt is suddenly up to a size that makes you avoid opening the bill.  No fun.
Ways You Can Stop Wasting Money
So first let's take a look at some of the ways some of us waste money.  And more important some ways that we can stop wasting some of the money we do spend currently.  Some of them are pretty obvious but I'm betting some of them get your attention enough to do something about it.
Buy quality more often so you spend less in the long run – this is true in so many areas.  Clothing in particular comes to my mind.  I'll be honest, I'm the type of guy that typically doesn't like to spend more than $50 on a pair of shoes.  But when I hit that $100 mark I'm usually buying quality shoes that last a lot longer.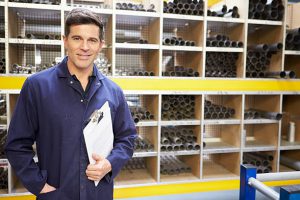 Check your inventory – it's not uncommon for someone to wind up with 5 umbrellas or 4 pair of shoes that look almost identical.  It's easy to lose track of your stuff, especially when organization isn't your strong suit.  Before you run out and buy something, make sure you don't have one just like it stashed somewhere.
Remove temptation – it makes sense that if you're trying to not spend money unnecessarily you shouldn't be around things that make you want to spend the dough.  A big example of this is those emails you get almost daily from stores when you sign up for the "rewards" program.  Your reward is a constant bombardment of "specials" delivered straight to your inbox.  Unsubscribe.
Wait a while – if your considering a spur of the moment purchase less than say $75 wait about 30 minutes.  That gives you time to decide if you really want it.  For items over $100 make yourself wait 24 hours or longer.  Big ticket items do plenty of research first.
Figure out how to share – you don't always need one of everything.  Perfect example is a snow blower.  Instead of all the guys in your cul de sac owning their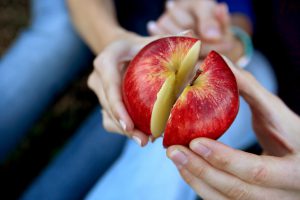 own, how about the 6 of you go in and buy one?  It only gets used a few times a year anyway.  Same thing with power washers.
Do some math – when you take the time to figure out how much something is going to cost you in terms of hours worked, it often makes your eyes go up.  Thinking about spending 1/2 a days pay on a meal at a restaurant might make you whip something up at home instead.
Buy what you need, not as much what you want – what tends to happen is we imagine ourselves with our new purchases and many times after using it once or twice it gets lost amongst the other stuff in our home.  If you don't see yourself using your purchase on a regular basis, skip the buying for now.
Ways You Can Create and Give Back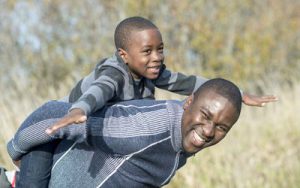 Create memories – this is one of my favorites.  When you have the opportunity to create a memory, do that.  It can cost something for sure (vacation) but when you create a memory that is something that continues to give to you and others for years to come.  Relationships are so valuable.
Create opportunity – so many people allow themselves to be victims of circumstance.  Don't be one of these.  Yes, you have to work (usually) to pay the bills.  Doesn't mean you have to work for a crappy boss.  Never forget you have the ability to create your own future and opportunities.
Create meaningful relationships – this can be a marriage, a girlfriend, your kids, your parents, friends, whatever.  I've said it before (like 5 sentences ago) that relationships are so valuable.  When you create great ones, the relationship gives back to you and the person the relationship is with.
Create art – as someone with a BA in Fine Arts this is close to my heart.  I played drums while in my extended college career and off/on do painting and other art mediums.  Nobody but me and my family look at it but that's fine, it feels really good when I'm in "the zone" creating my art.
Create your life – as mentioned above never forget you have the power to create the life you want.  Don't let others stand in the way of what you want to
accomplish.  Sure, it's not easy, but nothing worth it ever is.
Give back – when you are authentically giving of yourself to others people know that and it means a lot.  Volunteering is awesome and I am all for that, I should do more than I currently do.  When you can volunteer, definitely do.  You can also help other people in your life by being there for them when they need it.  Whether that's a listening ear or someone to help them move a couch.  Give to others whenever possible.
Flip The Script
Do yourself a favor and be mindful of what you are spending your money on.  The next time you're walking through the mall or trolling online and you find yourself going "Oooooh, I want one of those", take a deep breath and stop.  Go through the list we just reviewed in your head and see if you can't postpone the purchase.  Or not do it at all.  Ask yourself if you money and time could be better spent elsewhere, such as creating something.
Instead of spending money on a new weed wacker see if you can work yours for another season.  Use that money instead to take your kids to the water park on Memorial Day weekend.  Take your sweetie out to dinner.  Stash it in the fund to take an online course to create some opportunity for yourself.
Instead of spending that money and your time on something that's fleeting, use for something that lasts.
Here's to less spending and more creating,
Mat A.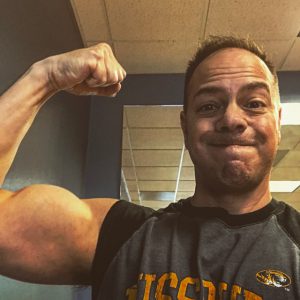 Please follow and like us: