Christian Renee, this one's for you! Christian is my wife of many moons as they say. She will be the first to tell you she is a grab bag full of aches and pains. And I'll be honest, sometimes I like to poke fun of some of the creaks and cracks her joints make. But not too much, I'm not that mean. It's just when there seems to be a lot of them going on and she's enjoying telling me about every single one of them. One of the ongoing ones that I've never quite understood is the pain she gets in her upper back. I understand lower back pain. Because of her ongoing upper back issues I had to do some research and figure out what is back pain between the shoulder blades.
Pain in the Blades
So let's take an upper level look at what is back pain between the shoulder blades. Then once we do that we'll take a look at what possible causes it can have. Finally we will look at when to get thee to a doctor quickly. Back pain between your shoulder blades is also known as interscapular pain and it can happen for many reasons. It is usually something minor like a muscle strain but it's important to know when it can be something more serious. Remember, pain is our bodies way of letting us know something is wrong. The key is to figuring out if it is serious.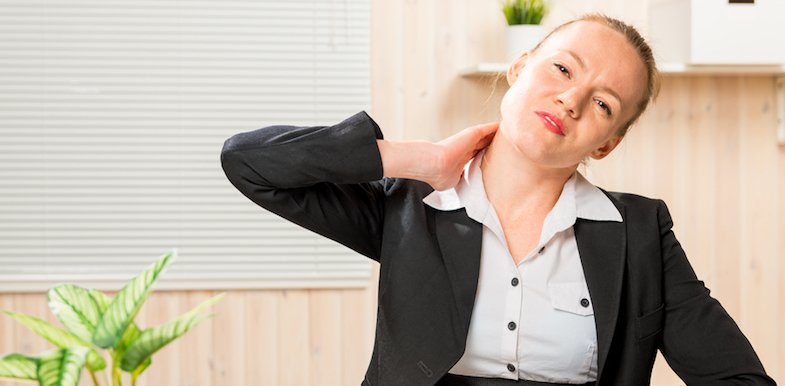 Things That Are Involved
When considering why a certain area of your body hurts it's important to remember the body parts involved. In regards to your upper back its:
Skin
Muscles: The muscles present in the region between the shoulder blades include the rhomboids and middle and lower trapezius muscles. Also known as the trap muscles. These muscles play a huge role in keeping your shoulder blades back and down.
The thoracic spine
The thoracic aorta (the thoracic part of the largest blood vessel which carries blood from the heart to the rest of the body.
Part of the esophagus 
Part of the heart – wild right?
A portion of the lung
Possible Causes
Muscle strain: The most common cause of pain between the shoulder blades is a muscle strain. This can result from poor posture (especially leaning forward with prolonged sitting or standing). Also excess lifting, activities that involve twisting such as golf or tennis or even sleeping on a poor mattress. My wife sure hopes it's this! The muscle strain that is.
Trauma: Conditions which may result in pain between the shoulder blades following trauma commonly include acromioclavicular joint separation and rotator cuff tears. A shoulder separation is different from a shoulder dislocation.
Herniated or bulging discs: Degenerative disc disease in the cervical spine and thoracic spine can cause pain to this region. It's not uncommon for people with disc disease in their neck to feel pain only in other regions, and this can result in a slow down of the diagnosis. Other symptoms may include numbness and tingling, or pain in one or both arms. Sometimes pain due to disc disease in the neck is positional. For example it may improve or get worse with flexing or extending your neck.
Arthritis: Arthritis in the neck or even the ribs may cause interscapular pain. As with disc disease, arthritis in the neck may cause pain between the shoulder blades or other regions even in the absence of any neck pain.

Heart Attack Possible
Heart attack: Heart attacks, especially heart attacks in women, don't always begin with chest pain. Watch out.
In one study pain looking at people with heart attacks, 3 percent had pain confined to the area between the shoulder blades.
This pain tends to be nagging and may be accompanied by chest pain, shortness of breath, or lightheadedness. It's important for everyone to be familiar with how the symptoms of heart attacks in women differ from those in men. Symptoms of heart disease in women are often atypical and vague, which is felt to be responsible for the higher death rate for women who have a heart attack. Educate thyself.
More Possible Causes
Cancer: Lung cancer, especially Pancoast tumors, may cause referred pain between the shoulder pain by pushing on nerves near the top of the lungs. Other cancers which may cause pain in this region include esophageal cancer, mesothelioma, lymphomas, and liver cancer. Cancers which spread to the bones in the neck such as breast cancer may also cause pain between the shoulder blades, sometimes without any other symptoms. 
Gallbladder disease: Referred pain from gallbladder disease often occurs as a stabbing pain between the shoulder blades, and may be associated with pain in the right upper quadrant of the abdomen and nausea. It commonly occurs after eating a fatty meal.
Nerve entrapment: Nerve entrapment such as in myofascial pain syndrome of the rhomboids can cause pain between the shoulder blades.
Acid Reflux: Gastroesophageal reflux disease (GERD) may cause referred pain to the back in the region between the shoulder blades. Symptoms of GERD may also include chest pain, hoarseness, and difficulty swallowing.
Scoliosis: Scoliosis of the thoracic spine may cause pain in this region. Often times people are aware that they have a curvature of their spine, but not always.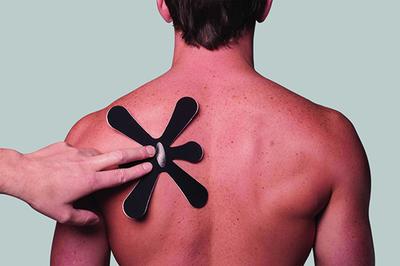 A Few More Possible Causes
Thoracic aorta rupture or aortic dissection: The pain that goes along with a thoracic aortic dissection can cause this. It's when a tear in the wall of the blood vessel allows blood to leak between the walls of the aorta. This is often rapid and very severe, and is a medical emergency. This is often felt like a sudden sharp and tearing pain in the upper middle back.
Pulmonary Embolism: Pulmonary emboli occur when clots in the legs break off and travel to the lungs. The pain is often sudden in onset, sharp, and may be associated with severe shortness of breath, although sometimes people notice only mild discomfort. It is often preceded by symptoms of blood clots in the legs including pain, redness, and swelling. Some risk factors for pulmonary emboli include medical conditions such as cancer, prolonged travel by car or plane, prolonged bed rest, pregnancy, and recent surgery.
Thoracic vertebral compression fractures: Compression fractures, often due to osteoporosis, may cause interscapular pain. 
Shingles: Shingles can cause pain nearly anywhere in the body, depending upon which nerve roots the virus affects, and may occur before a rash is noticed. The pain may be most pronounced in the region between your shoulder blades, but tends to concentrate on one side of the body or the other. This was news to me.
Epidural anesthesia: Women who have an epidural for labor or for a C-section sometimes experience intense interscapular pain. Thankfully, this pain resolves when the drip is slowed down and goes away fairly rapidly after delivery.
When To See a Doctor
If your symptoms are accompanied by shortness of breath, chest pain, lightheadedness, or even if you just have a "gut feeling" that something bad is happening in your body, call 911 right away. Don't wait. Many of the causes of pain discussed above are treatable with urgent medical treatment.
A few of the most serious conditions giving rise to pain in this area include heart attacks (myocardial infarctions), dissecting aortic aneurysms (a condition often found in men with Marfan's syndrome in which blood penetrates between the layers lining the aorta), and pulmonary emboli (blood clots (thromboses) in the legs which break off and travel to the lungs. Again, prompt medical attention can often affect the outcome of the disease.
Keep in mind that pain between the shoulder blades can often be more serious than pain felt in other regions of your body. The phrase "when in doubt, check it out" is very applicable in the setting of this kind of pain
Conclusion
Welp, now we have a better idea of what is back pain between the shoulder blades. Like most other things MOST of the time it's nothing too serious. That being said it's always a good idea to be educated on these things.
If you have short term back pain between the shoulder blades and know you did something to cause it, no reason to be alarmed. Treat it appropriately. Now if on the other hand you've had it for a while and you don't know why, give your doctor a ring.
In good physical health,
Mat A.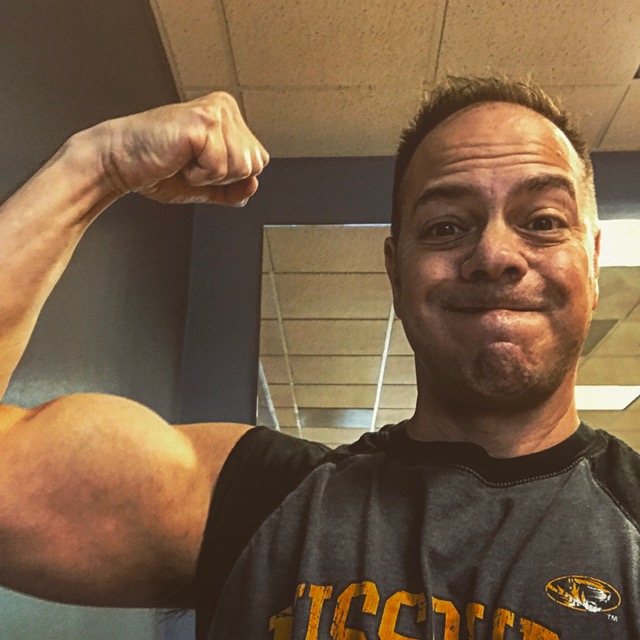 Please follow and like us: