What is The Importance of Communication Skills
The power of communication is an amazing thing.  Reflect back upon a recent conversation with someone that went great.  The one where as you walked away you felt like you had a clear image or purpose of what was discussed.  Chances are that person was a good communicator.  Maybe they told a great story or painted a crystal clear picture.  A great communicator can not only tell a good story but also share needed information clearly.  They can articulate their points well.  They don't say too much or too little.  Being engaging and interested are all hallmarks of a great communicator.  So really, what is the importance of communication skills?  More than you might imagine.
Traits of Good Communicators
Great communicators tend to exhibit most of the following traits when communicating.
Clearly state facts: Inaccurate information leads to all sorts of issues, none of them good.  Great communicators are able to clearly state known facts so that everyone understands.
Get personal: Let's be honest.  Most of us don't listen very well unless we can relate to what someone is saying.  It has to hit us personally on some level.  It's like how a good presenter is able to relate commonalities with the audience they are speaking with.
Listen: A lot of people don't think about this but communication is a 2 way street.  Great communicators are also great listeners.  When you actively listen to someone it shows you actually care about what they are saying and you can respond appropriately.  People love to feel understood.
Ask for clarity: To go along with listening it's important to get clarification on things that aren't clear.  Don't be afraid to ask someone to explain something further if you don't understand it.
Question: Good communicators always ask questions.  It helps them understand things better.  It also allows them to understand their audience.  After I explain what my company does I almost always ask "Does that make sense"?  I want people to understand the business.
Get specific: Strong communicators are able to get to the heart of the matter quickly.  Just because you like to talk doesn't mean everyone else wants to listen.  Get to the most important information clearly and quickly.
Watch body language: Being aware of someone's body language is critical to being a good communicator.  Non-verbal clues can tell you as much if not more than verbal clues.
What is the importance of communication skills – Work – Volume 1
Strong communication skills can help you in all areas of your life.
Work – whether you work in a company with 5,000 people or 5, strong communication skills can help you.
Helps with conflict.  Even though you feel you are saying something clearly to someone they might not truly understand you.  Having good communication skills includes listening to others.  Being able to understand how they communicate is critical to you being able to communicate with them.  When you understand their communication style, it helps you work your way through potential conflict.  Some people prefer data, others feelings.
Better client relationships.  If you have a client interacting role this is huge.  Being able to understand client needs is critical.  Having strong communication skills allows you to clarify needs.  It also allows you to work through issues and points of conflict.  You are the bridge between a client and your company.  You'd better be able to communicate well.
Improves employee engagement.  This is relevant if you are a manager or not.  We all know managers and fellow employee's who don't communicate well.  They either keep everything to themselves or explain things terribly.  Think about the confusion, speculation, and uncertainty this creates.  It only helps to create divides between people and groups.
What is the Importance of Communication skills – Work – Volume 2
Clear vision.  Good leaders know the importance of setting clear direction for the company.  When a solid, well communicated plan is shared with the company, everyone knows what the goals are.  Each and every day everyone is working towards that common goal.  Conversely when clear goals aren't shared by leaders, companies tend to drift.  The importance of communication by leaders in the workplace is critical.
Creates the team.  Strong communication skills at work helps create a sense of team.  When I know what my job is and how it works with others to create success, I know how critical my role is.  Being able to communicate well allows me to interact more effectively with my team members.  They know what I'm doing and I know what they are doing.  We keep each other in the loop.  It helps us all keep rowing our boat in the same direction.
Helps you get what you want.  I need certain tools and resources to do my job well.  I mean, I'm pretty freaking good but I need my tools to help my success.  If I am unable to clearly communicate to my boss what I need, I won't receive them.  It's essential to not only my success but also the teams success.  I have to be able to ask for what I need to be successful and how it helps the company.
What is the importance of communication skills – Relationships – Volume 1
Just how strong communication skills are critical to success at work, they are just as important in our relationships.
Getting your needs met.  This one is huge.  You have to be able to effectively tell (communicate) to your partner what is important to you.  Whether it's a clean house or a robust sex life, you can't have it if you don't say it.  Some things naturally fall in place between couples.  Many other things need to be communicated well in order to receive them.  Like flowers on valentines day!
Common goals.  This is similar to work.  You and your partner need to be able to tell each other what your big goals are.  How many kids
do you want?  How important is your career to you?  Do you like going out on Friday and Saturday night both?  How much time do you expect to spend with one another?  All of these and many more are important.  Being able to articulate your goals well is critical to a great relationship.
Understand each other.  I mentioned this above but it bears repeating.  Everyone wants to be understood.  There is nothing more frustrating than not being understand and a partner that doesn't seem to care about it.  Being able to take turns talking AND listening to each other in order to understand one another is vital.
What is the importance of communication skills – Relationships – Volume 2
Build trust.  If you tell someone you are going to do something then you do it, that builds trust.  When you aren't in regular contact with someone and don't let them know what's up, that doesn't build trust.  Being reliable and true to your words does wonders for trust in relationships.
Stop banging your head on the wall.  There's a dynamic that happens in relationships sometimes that's not great.  It's when one person tells the other person the same thing over and over again.  And the person being told basically ignores the repeated requests.  So it turns into nagging.  Which turns into resentment.  Which turns into defensiveness and withdrawing.  This isn't good.  Strong communication skills helps combat this dynamic.
Shows you care.  Once again I'm going to point out how listening is half the communication equation.  When you listen carefully to what your partner is saying (at least most of the time), it shows you care.  You care enough to pay attention and listen to your partner.  This is golden in a relationship.
Resources
Here are some tools and resources to help you improve your communication skills.  Reading one or two of these will definitely help you understand what is the importance of communication skills.
Simply Said:  Communicating Better at Work and Beyond – by Jay Sullivan
Mastering Communication At Work:  How To Lead, Manage, and Influence – by Ethan F. Becker
Strategic Communication At Work – by Diane Lennard
An Emotionally Focused Workbook for Couples:  The Two of Us – by Veronica Kallos-Lilly
A Couples Guide to Communication – by John Gottman, Cliff Notarius, Jonni Gonso, and Howard Markman
Couple Skills:  Making Your Relationship Work – by Matthew McKay, PhD, Patrick Fanning, and Kim Paleg, PhD
Conclusion
I think we've answered the question what is the importance of communication skills.  Having strong communication skills will help you in almost all areas of your life.  Whether it's to help you in your career or your personal life, the ability to communicate is very helpful.  If you feel your communication skills could use some improving, check out one of the resources I've listed.  You'll be glad you did.
To communicating clearly,
Mat A.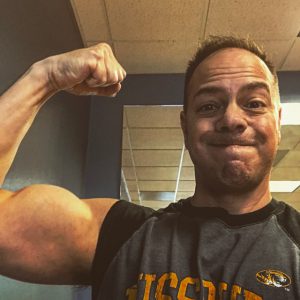 Please follow and like us: