What Should I Do For Thanksgiving
This is going to be a fun post to write.  Know why?  Because Thanksgiving is tomorrow!  And I am pretty pumped about it.  I am just now starting a new job so that is something I am excited about.  It is certainly making this time of the year a little more fun.  Also, I am pretty stoked for what this Thanksgiving is going to look like in my house.  We are going to take it easy.  I'll share more in this post.  The holidays are a little different with my clan this time around.  It wasn't too long ago that I was wondering what should I do for Thanksgiving.
Why This Year Is Different
This year there has been some family changes so the holidays will look different.  Actually, now that I think about it, there's been some changes the last few years.  For a long time my wife and daughters and I celebrated this holiday with my parents.  We then spent more of the Christmas holidays with my wife's folks.  That's changed a bit the last 5 years or so.  In any event we have almost always been around members of my side of the family or my wife's side for Thanksgiving.
A few years ago my brother and his wife divorced.  They did the next several Thanksgiving's together but this year that is changing.  My brother will now be coming to my house for the day of feasting.  My parent's left town recently for a warmer spot so they won't be in town.  We've also had a recent passing on my wife's side as well.  Plus until recently our oldest daughter wasn't going to be in town.  Sigh, life happens.
What My Thanksgiving Will Look Like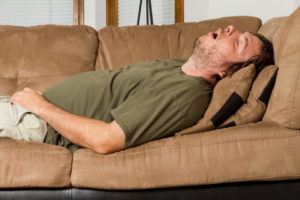 About a month or so ago it looked like it was going to be just my wife and youngest (15 year old) daughter for Thanksgiving.  Since that's what it was looking like I thought "let's keep this simple and relaxing".  What we decided to do was to order our holiday meal from a local grocery store.  We are staying in our pajama's all day long.  I may keep my pajama's on when I got pick up the turkey from the store.  The television in the living room will either be playing football games or movies all day long.  And yes, there will be wine available.
Things have evolved a bit since the initial plan but relaxation will still be in full swing.  Now as I mentioned above my brother will be coming over.  My wife's father will be in attendance as well.  We weren't sure if he was going to be out of town or not.  Not to mention my oldest daughter had changes to her plans recently and will now be at home.  Yeah!  So even though the house will be a little more full it will be cozy and relaxed.
What Should I Do For Thanksgiving – Some Ideas
Even though my house is still having what I'd consider a more traditional Thanksgiving there are lots of other options out there.  I thought it might be helpful to toss out a few other Thanksgiving ideas.
Eat something non-traditional – Years ago we had our holiday feast at my in-laws.  The menu was Mexican and Italian food only.  Good stuff.
Eat at a restaurant – If you've never done this it's worth trying.  I've done a few and the upside is there's no clean up.  The downside is you gotta travel somewhere so not great if you want to be lazy.  I've had a great Thanksgiving meal at a restaurant and one that I said "Bleh" to.  I'm not going to mention who picked the restaurant.
Go on a trip – Thanksgiving is one of, if not the most, traveled holiday.  DON'T TRAVEL ON WEDNESDAY.  That being said there are a wide variety of cool trips you could take the week of Thanksgiving.  If it were me I'd go to a beach.  But that's just me.
What Else Should I Do For Thanksgiving
Volunteer – I love this.  I've done it a handful of times and it is absolutely wonderful.  I don't have to tell you there's no shortage of folks who's holiday you
could make a little brighter by volunteering.
Look at Pictures – the holiday season is a great time to reflect.  Even though I don't take many pictures anymore except on my phone I've got plenty of "back in the day" pictures to look at.  It's so cool to see my girls when they were little or me when I had more hair.  I also like dialing it all the way back to the high school and college days sometimes.
Go for a hike – It seems like every other Thanksgiving holiday in recent memory the weather is warm enough for shorts.  And a t-shirt.  I love to be outside in the fall.  If the weather is conducive to it go outside and get some exercise.  Or throw a football.
Start your own tradition – Remember, Thanksgiving is a tradition started by some folks.  You can start your own tradition.  Let your imagination run wild and if you like what you come up with, do it again next year.  Maybe you'll start your own tradition.
Don't Forget – Be Thankful
Something to always keep in mind around this time of year is to be thankful.  Be thankful for what you have and don't hesitate to give of yourself to others.  This time of year is wonderful for remembering that we are all in this together.  Be there for one another and be thankful for everything that you've got.  In light of that I've listed a few resources below that might help you get in the thanking, thankful, or just being grateful frame of mind.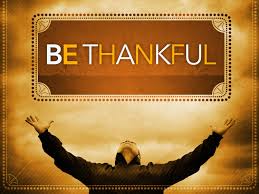 Being Thankful Resources
Chicken Soup For The Soul: The Power of Gratitude: 101 Stories About How Being Thankful Can Change Your Life – by Amy Newmark
Thankful – by Eileen Spinelli and Archie Preston
Grateful: The Transformative Power of Giving Thanks – by Diana Butler Bass
Thanksgiving Cookbook: Best Holiday Recipes – by Emma Wilson
Time To Get Basted Funny Beer Thanksgiving Turkey T Shirt
Leftovers Are For Quitters T Shirt
Conclusion
What should I do for Thanksgiving?  Well, I know what I'm going to do.  Besides being lazy and being around family (whom I like most of the time), I'm going to be thankful. It's a great time of the year to reflect on all the good things in our life.  Don't forget to thank those people that make you smile from time to time.
My 15 year old just told us she wants to volunteer at a food bank for her upcoming birthday.  What do you know, I've got a great big smile on my face right now.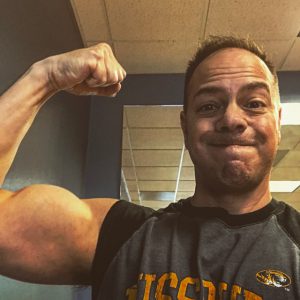 Please follow and like us: