What To Do At Lunch
Okay so here's how the idea for this post happened.  Yesterday was Friday.  I was working out in the gym that we have at work around
11:00AM.  The gym is right off the front door as you walk into the building.  It's easy to see people coming and going through the double glass doors to the gym.  As I started building up steam and getting into my workout I started noticing more and more people leaving the building.  As they were in groups of 2 or 3 or 4 it wasn't hard to infer they were headed out to lunch.  They had figured out what to do at lunch.
So I continue on with my workout and wind up having a pretty good one.  It was leg day and sometimes I like that workout, sometimes I don't.  This particular occasion I did.  But here is the thing that gave me the inspiration for this post.  Dozens and dozens of people kept leaving the building to go out to eat for lunch.  No one else joined me in the gym in the 40 minutes I was there.  Not a soul.  Which I get, it's Friday right?  Who wants to go get sweaty in a gym when you can get the weekend started a little early.  This is the thing – you've got several options of what to do at lunch besides going out to eat.
My Opinion
I want to make one thing clear up front.  I think it's awesome that people go out to eat on their lunch hour.  That's fantastic, it's great to have friends at work and go socialize.  I'm not saying that my choice to workout over lunch is better than someone else's decision to go out to eat at lunch.  What I am saying is I think many people don't take advantage of the hour they have for lunch to do something that improves them as a person.  Could be something that improves your physical or your mental health or your social life.  This is an hour during the typical work day that a lot of people don't take advantage of.  You can use it for your benefit.  Let's look at some ways how.  Perhaps you will learn an idea or two of what to do at lunch.
Bad – Continue to Work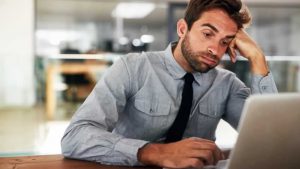 Too many people feel they have too much to do and simply don't take a lunch break.  That's bad.  You need to take a break and refresh your mind and body.  I don't know the specifics but I've read in a few places your productivity goes way down after 5-6 hours.  Giving yourself a break, or smaller multiple breaks, helps you actually work better.  Smarter, more efficient, more focused.  People that typically work through their lunch and don't take a break are doing a huge disservice to their bodies and minds.
Good – Socialize With People You Like
Again, I want to point out I wasn't knocking the people that were going out to lunch at my work on Friday.  They were going in groups and were ready to relax a little and grab a meal.  In my own personal grid of what makes up a complete life for me relationships are a huge part of it.  Relationships with spouse, kids, parents, and friends are all on the list.  I tell my 2 daughters when you have a choice to make between what to do always go with the one that is relationship based.  Unless you have homework or work of course!  Point being relationships are HUGE and it's super important to make the time to nurture them.  I wouldn't recommend going out to lunch everyday but that's because it's harder to eat healthy out sometimes and it costs too much.
Very Good – Exercise
Now you knew this was going to my #1 choice didn't you?  A little over 10 years ago I joined the company I am currently still working at.  It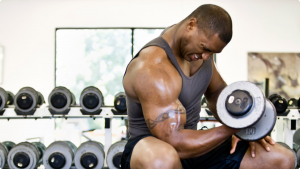 was after my 2nd extensive panel interview that I got the job offer.  I asked the person I'd be reporting to, the HR Director, if I could come in and ask her a few questions before I accepted.  I still had some questions I hadn't asked yet and it gave me the chance to visit with my potential new boss some more.  During this visit she gave me a tour of the office building which also included a really NICE gym onsite.  I kid you not, after she showed me the gym I accepted on the spot.  That was the thing that sealed the deal for me.
I'd never had the resources of a gym anyplace I'd worked before.  This was gigantic because it meant I could work out during my time at work.  SCORE!!  To this day I do everything in my power to ensure I get 3 days a week to workout at the gym at work.  It make such a big difference in my day when I can knock out lifting weights while at work.  Some weeks I'm lucky and I get 4 workouts in.  This is how I use my lunch hour.  Although to be honest I usually go at 11AM before it gets traffic over lunch.  I love this perk of my work.  I'm surprised more people don't use it but whatever, more for me.  Exercise is always a good choice of what to do at lunch.
Awesome – Learn A New Skill
I sometimes see people studying on their lunch break.  Most of the time it's for a certification for the industry I work in but sometimes it is something completely different.  I respect the heck out of that.  Here are people who trade their non-working lunch hour to put in the effort to gain more knowledge.  How awesome is that?!  We have plenty of small conference rooms and quiet places so it isn't hard to find a quiet place to study.  If you think about it this is 5 hours a week you could be using to learn a new skill.
14 years ago I moved to the city I am now living in and totally re-careered.  I got into the profession I still do now.  At the time it was brand new for me so I didn't know if I was going to like it.  One of the things I was also considering was become a personal trainer.  Here's the story I wrote about it – "The Joy Of Being A Personal Trainer".  So while I had a new job I was working to learn I also studied to be a personal trainer on my lunch breaks.  I would go into one of our interview rooms, take out my books and the lunch I brought, and study away for an hour.  Doing this on my lunch break probably accounted for 50% of my total study time.  It was incredibly helpful.
Use Your Imagine To Figure Out What To Do At Lunch
Here's the deal.  You've got a whole hour to take a break and figure out something different.  When you find yourself asking what to do at lunch, you've got lots of options.  This is time that many people don't realize can be used to your advantage in a lot of different ways.  Get some exercise, visit with friends, learn a new skill, go for a walk, clean out your car, and even knock out a few errands.  I do have a few coworkers who use a few of their lunches a week to knock out some shopping.  Gives them back some time during non working hours.
Remember that you have this time and use it to your advantage.  Time is so precious, you have to take advantage when you can.  Just don't be that person that always works through your lunch.  It's not good for you.
Let's do lunch!
Mat A.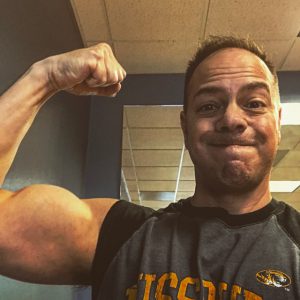 Please follow and like us: