Who Doesn't Love March Madness?
Yes, it's a bit dumb in a way because I know there are MANY people out there who don't really love this time of year and in particular March Madness.  I just got
done filling out a bracket with my 15 year old daughter and I loved it!  I love it that she is into it and wants to watch as much as possible.  Heck, I even just signed up for a week long free trial with HULU so we can watch as many games as possible over the coming 4 day opening bell of March Madness.  They just added a feature of "Live TV" that will allow viewers to watch the vast majority, if not all, of the March Madness games on the 5 networks broadcasting the games.  So we know how this game is going to go, I'll have to wind up paying for the first month after the free trial but who cares, it's worth it!!
A Fun Memory
So when I was in college I followed the basketball and football teams for the most part.  I want to University of Missouri-Columbia, otherwise known as MU.  We were always rivals with KU which was in Lawrence, Kansas not too far down the highway.  Typically MU had a better football team (not always but usually) and KU always has the better basketball team.  Most years they are a #1 seed.
When I lived in Springfield, MO with and managed a Kinko's store one of my best friends managed the other Kinko's stores in town.  Across the street from his Kinko's store was a hotel with a pretty decent bar with a lot of TV's.  For 2 straight years he would take vacation days on the first Thursday and Friday of March Madness.  You know the one two days that have 16 games per day?  He would set up shop about 11AM in the bar and alternate Bud Lights with Diet Cokes.  For 12 hours straight.  He would invite his fellow coworkers over to have lunch and watch games with him throughout the day.  When I got done working across town I'd typically come hang with him for a while after I got off at 6PM.  By the time I got there he was typically having a difficult time focusing his eyes in the same direction or speaking words very clearly.
In The Office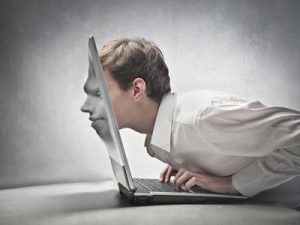 You know it and I know it.  The parking lot at my work will be 1/3 empty to start the day off.  There will be a higher percentage than usual of "sick" people out Thursday and even more on Friday.  I do get my own office and my computer screens face against a wall where the casual passerby can't tell what I am watching.  This is a good thing.  When I walk around the cube farm that is the office I work out I guarantee 75% of the computer screens will have a game playing on them in at least a corner or one of the browsers.  Lunches will tend to last well past the 1 hour mark.  We have a pretty nice break/lunch room that has a big ass TV in it along with a keg.  Come mid-afternoon the crowd will begin to swell and someone will hook up the keg.  By 4:00PM there will be a good size crowd in there.  My guess is by noon on Friday the place will be pretty darn quiet.
It's A Great Weekend
In my opinion the MOST fun is Thursday and Friday of the opening weekend of March Madness.  I love it because from noon until close to midnight there are almost always at least 2 games on.  There is non-stop action for almost 12 hours.  And then you bleed into the weekend days of Saturday and Sunday and each of those days there's 8 games so it's close to non-stop action.  Every bar in town with a television has a good size crowd starting at lunch time and it stays busy throughout the afternoon.  By the time the sun gets lower on the horizon it's difficult to find a seat anywhere and the volume is on a permanent high level.  The feel good juice flows at a steady pace and eyes start to glaze over.  It's the bonding over the love of sports.  And hopefully no tempers raise when someone's alma mater goes down.
Added Bonus
As an added bonus this March Madness opening weekend it's St. Patrick's Day on Saturday.  As if folks didn't have enough of a reason to hoist a glass or 7 you've
got the green day ON TOP OF March Madness.  One has to wonder what the street will be like over the weekend.  To be honest it might be a good idea to not go in too deep to a place with a lot of bars around.  I had the "experience" of going to a place called Westport in Kansas City one St. Patrick's Day.  This is one of those areas of town that is a little older and has lots of bars and restaurants and pubs and several of them have an "O" in front of them like O'Dowd's.  To say the crowd was rocking is a gross understatement.  I vaguely remember getting down there around noon and the place was already wall to wall in the street.  Somehow we made it to later in the afternoon which was surprising considering the massive nature of the crowd.  It was like a single drunk organism, shifting and swaying and laughing and cursing and spilling and stumbling.  Probably better to stay away from those type situations on a weekend such as this.
Sunday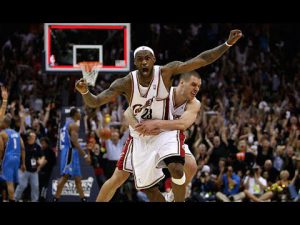 At the end of the long fun filled weekend there will be 16 teams left standing, your Sweet Sixteen.  The culmination of a wild raucous weekend with (hopefully) many a thrilling finish.  Then will begin the week with the talking heads over analyzing which of the 16 teams have the best chance of winning it all and which underdog would make the best Cinderella story.  From my neck of the woods something fun like what happened in 2013 when the #9 seed Wichita State Shockers made it all the way to the final four.  Along the way they beat #2 seed Ohio State and #1 seed Gonzaga.  What a fun ride.
Here's to another awesome round of March Madness!!
Enjoy my friends – and yes, that's my Mizzou shirt!
Mat A.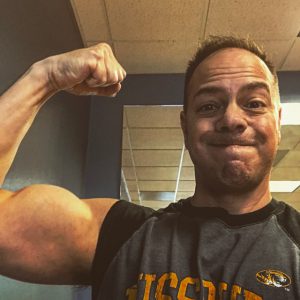 Please follow and like us: