Why Am I Losing Muscle Mass
So you've been looking in the mirror lately and wondering why you look a little "softer".  Why would your muscle tone look different when your workouts are the same as they've always been for the last 5, 10, 20 years or however long you've been working out?  You start reflecting on your eating habits and your lifestyle in general and nothing glaring jumps out as to why your body is looking different to you.  You look at your arms, your legs, your abs and no matter what lighting you're using to, shall we say, maximize the details you are sure things look different to you.  I do all this hard work and you ask yourself the question, why am I losing muscle mass?  Well, there's an answer, or more specifically potential answers.  Let's dive in and look over some options as to why you might be losing muscle mass.
Aging
When you get to be my age, just north of 50, the aging process rears it's ugly head and affects muscle mass.  There's only so long you can outrun or fool mother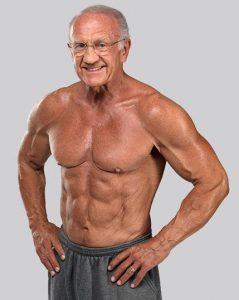 nature.  The reality is from about the time we turn 40 onward a condition known as sarcopenia takes effect.  In essence around the age of 40 onward we lose 1% or more of muscle mass every year.  So while you may be in awesome shape at 40 by the time you hit 50 you might have lost 10% of your muscle mass.  Now other factors play into it that we will cover here but the simple fact of the aging process has something to do with it.
You can bust your butt working out and the reality is you simply have a MUCH harder time having the same body at 50 as you did at 40.  That being said if you are working out harder and are more serious about it and your diet is on point, it's also possible to have a better body at 50 than you did at 40.  Or 30 for that matter.  When I turned 50 my body was better than it was 10 years ago because I worked out smarter and even more specifically changed my diet.
Lifestyle Change
This is pretty intuitive but if there's something in your life that cuts back on the amount of movement you have on a day to day basis this can impact your muscle mass in a negative way.  A major factor for this can be when you move to a new job where you move a lot less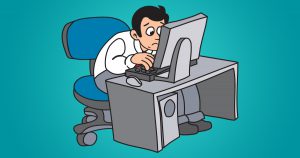 For the first 12 years after I graduated college I was a retail manager and moved around the country managing bigger and bigger stores and was always on my feet.  I was not one of those folks who managed from a desk in my office.  I was on the floor constantly because I loathed doing reports and ordering inventory and all that other detail crap that had me starting at a screen.  Then I moved and completely switched careers where I was sitting on my butt all day staring at a computer and making calls.  It was very difficult to make the change and I remember I had to get up about once an hour and just move around.  I was lucky I continued to work out the same if not more and my body didn't change.  But boy oh boy it was hard to get used to sitting so much!!
Your Diet Sucks
Many of us are pretty aware of how we are eating on a day to day basis.  We create these high standards for ourselves to eat lots of salads or skip the desserts or whatever.  Then when we don't eat like Tom Brady we beat ourselves up for being losers and being weak.
However this is also an area that can creep up on us and take a turn for the worse if we don't keep an eye on it.  Those people that travel a lot for their job know the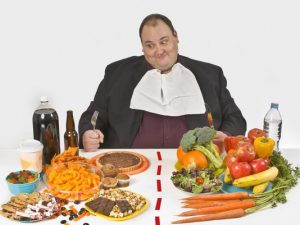 struggle of eating decent while on the road.  People who have a lifestyle that changes quite a bit, whether travel or other factors, need to be especially cognizant of diet changes.  It's easy to lose track of your diet as days blur into weeks that blur into months.  When you have a fairly regular schedule and show up the same building at the same time everyday to work or lay your head on the same pillow every night it's easier to keep tabs on what you put in your mouth.  Usually.  Some people are super busy all the time at work and never eat lunch.  Or they leave the house early and never eat breakfast.
No matter how chaotic or steady your lifestyle is, stay aware of your diet as much as you can.  You don't have to starve yourself or eat nothing but veggies, just keep aware and try to stay balanced.  When you discover your diet has taken a turn south for an extended period, it can cause a significant loss of muscle mass
You Skimp On Sleep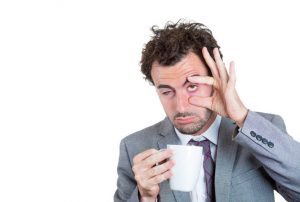 We tend to think of sleep as a luxury in our hectic every day lives.  I am no exception to this.  The reality is if you want to maintain solid muscle mass you must give your body the rest it needs.  So many people forget that it's the rest periods in between hoisting weights that creates the growth.  Lifting weights and working out hard is great BUT that actually tears your muscles down.  It's the rest in between the workouts that creates the new muscle and the better muscle tone.
If you found you've been losing muscle mass check and see how your sleep has been lately.  Everyone needs different amounts of snooze time.  I personally operate fairly well on 7 hours of sleep but love it when I can get 8 hours.  I know people who are real tired if they don't get 9 hours and I know other people who rarely sleep more than 6 and it works great.  We are all different.  If you've been losing muscle mass, check how much rest you've been giving your body.
You Are Boring
Look man, I get it.  It's easy to do the same workout over and over again.  And again.  For literally years on end.  There's a guy I see in the gym at work who does the same workout routine everyday and has for years.  To say he is a creature of habit is being nice.  It works for him because he just wants to maintain where he's at and that's fine.  But this doesn't work in a lot of cases.  Remember, your body gets used to pushing the same weight in the same direction.  Sometimes it takes a step back in terms of muscle mass because it does the same thing.  Just mix up your workouts from time to time and this won't be a factor.  I personally change my routines up every 3-4 months.  Plus I like a little variety.
Cardio Is King
Cardio is nice.  I hit my stationary bike some mornings for 20-30 minutes right after  I get up.  It wakes me up and gets my day going in the right direction.  I have to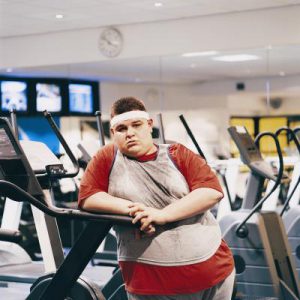 force myself to take a break on some days because too much cardio inhibits muscle growth.  Cardio takes away from muscle mass and growth in 3 ways – doing it too much, doing it too often, and always doing it on an empty stomach.  I find it wild that when I go to the big box gym from time to time the oceans of cardio equipment are almost always nearly full while the weight section is much less populated.  Cardio is great to have in your workout routine but if muscle mass and growth is high on your list of priorities don't do it too much.  Overdoing it can have you asking yourself why am I losing muscle mass.
Upshot
If you've noticed a loss of muscle mass lately there's a wide variety of reasons that could causing it.  Run through the checklist here and see if any of them could be causing it.  If you find you've been sleeping a lot less, try to get more sack time.  If your diet has veered severely off course, work to correct it.  Instead of doing the treadmill AGAIN, go lift some weights.  Do some different workouts or even really mix it up and get some completely different types of exercise for a month. If you find yourself behind a computer screen for 9 hours a day suddenly like I did, get a stand up desk!  If you've been asking yourself why am I losing muscle mass every time you take off your shirt, review what's going on in your life and make a change.
Muscle Up!
Mat A.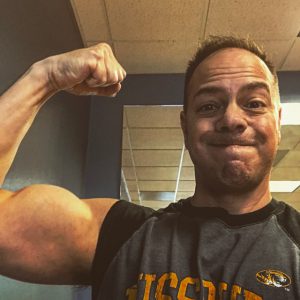 Please follow and like us: