Why do I Feel So Tired All The Time
Boy ain't that the truth!  One of the fun things about being an adult is it feels like you are constantly on the go.  Going to and from work, taking the kids to practice or events, running errands.  Then you have to mow the yard, do the laundry, cook the meal, clean up from the meal.  Don't forget the bigger items like the maintenance of your house, planning for retirement, family vacations, the list goes on and on.  It's no wonder we ask ourselves why do I feel so tired all the time?
The tough truth is being an adult is hard work.  Even when we don't over commit ourselves to too many activities we just get tired.  Many times this is just par for the course when having a full life.  And that's fine, that's how these things go.  Ensure you give yourself enough time to recharge your batteries and get some decent sleep.  Sometimes an ongoing sense of fatigue and being tired can be a sign of something more than just having a full life.  Let's look at a few reasons why you might ask yourself why do I feel so tired all the time.
Physical Reasons
You don't get enough sleep – okay this one is kind of a no brainer but I wanted to include it anyway.  I find it virtually impossible to get 8 hours of sleep.  The good news is I function pretty well on 6.5 – 7 hours a night.  Whatever your number is, it's important to get the right amount of sleep for your body.  Make it a priority.
Crappy diet – again, fairly straightforward but worth looking at.  If you're constantly putting bad food into your pie hole it's going to make
you sluggish and sleepy.  Carbs are nice sometimes but if you eat big bowls of pasta everyday, don't be surprised if you're tired a lot.  Eat a balanced  diet.  For something new skip a meal here and there and try some intermittent fasting.  Eat just protein and fruit for breakfast.  It's almost cliché to bring up "have a balanced diet" thing yet again but it's critical for strong, consistent energy for your body.
Thyroid Disease – over 20 million Americans have a form of thyroid disease and over half of them don't know about it.  Thyroid disease symptoms can be fatigue, moodiness, weight gain, changes in appetite, and other symptoms.  Fatigue is one of the most common.  This is one you should go to the doctor to ask about.  There are some natural ways of dealing with it as well but always best to get the opinion of your physician first and decide the best course of action.
Sedentary Lifestyle – this one could be physical or mental probably but it feels like it belongs in physical.  When your day consists of driving to an office where you sit all day and you don't get any regular physical activity, you're most likely going to be tired the majority of the time.  The less you move, the more tired you tend to become.
Combat this by getting some physical activity every day.  Take a 5 minute break from your desk and chair every hour.  Go for walks in the evening.  Join a gym, play some softball, just do something to move your body.  The more active you are, the higher your energy level tends to be.
Anemia – anemia is a condition where you have a lower number of red blood cells than normal.  Because of this a lower amount of oxygen reaches your cells throughout your body.  One of the most common symptoms of anemia is feeling tired all the time, even if someone gets lots of sleep.  There's natural things you can do to combat anemia such as eating more iron rich foods and also foods high in B12 and folates.  Also not a bad idea to see your doctor to discuss.
Sleep Apnea – many people snore, myself included.  This is fairly common.  When snoring starts to create breaks in your breathing pattern, that takes it to a whole other level.  A variety of reasons can contribute to sleep apnea including being overweight, smoking, excessive alcohol, and hereditary reasons.  If sleep apnea is not treated it can lead to a whole host of other physical issues down the road.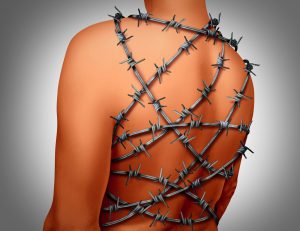 Chronic pain – when you have chronic pain it can severely impact the quality of your sleep.  Arthritis is a big road block to getting enough sleep.  Also fibromyalgia has been shown to decrease the amount and quality of your sleep.  Common symptoms of fibromyalgia are fatigue, body aches and pains, as well as ongoing general pain.  I know several people with chronic pain issues and know first hand it severely hampers the amount of sleep they get which in turns zaps their energy.
Mental Reasons
Depression – depression is one of the most common mental disorders in the US.  A major symptom of depression is feeling tired all the time.  Also going along with feeling fatigued all the time is low motivation to do anything.  Hand in hand these 2 symptoms aren't doing you any favors in the getting more energy department.  Depression can be caused by lots of things – stress, hormonal imbalance,  heredity, drugs, etc.  Best course of action here is to go see your doctor and figure out a plan with him or her.
Stress and/or anxiety – it's easy to see how being stressed out can make you more tired.  When you are stressed and worried about something major it affects your sleep.  You either can't go to sleep because you can't stop worrying or you wake up many times with things on your mind.  My favorite is waking up an hour or two before I need to get up and my mind is wide awake worry about something.  Being worried or stressed all the time will definitely adversely affect your sleep
Lifestyle – I don't really know if this is more of a physical or mental reason but since most lifestyle options are choices, I'm going with mental.  The most obvious example here is working a ton of hours.  When you happen to be in the medical profession it's not uncommon for long hours and discombobulated work schedules.  You might be trying to work your butt off to pay off some bills so you're working 2 jobs.  When you do this you can bet it's going to lower your sleep intake.
Also under lifestyle it's worth noting things like alcohol and drugs.  When you drink alcohol and get buzzed every night, that impacts your sleep.  Why you might ask?  Well, because it's not natural sleep you are giving your body, it's aided with alcohol.  It seems like it would be better to help you sleep but in general it's not the best for your body.  Some of course is fine, excessive isn't.  If you take any kind of drugs, prescribed or otherwise, it could affect the quality of your sleep.  Take a look at it.
Your Life Is Dragging you Down – when your eyes pop open in the morning and you visualize the day ahead and it makes you want to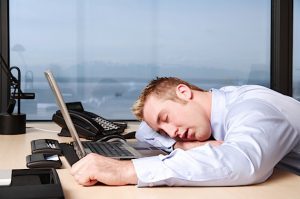 run away or crawl into a dark hole and hide, it's probably time to do something different.  If you don't ever get excited for what's on your agenda during the day, it's going to drag you down.  Going through a drab life that doesn't get your motor running will sap your energy level.  You've got to have some things in your life that pump you up and get you motivated.
If you hate your job, find another one.  Your boss only sees you as just a number, let him go find another number.  Hate your house?  Do something about it.  When the thought of hanging out with your friends makes you always think of excuses to get out of it, go find some other friends.  You get my point here.  When your life seems completely hum drum, it's going to have an impact on your energy level.  Spice it up.
Conclusions
As you can see, there's many reasons why you might be asking yourself why do I feel so tired all the time.  Life is hard enough without having to feel tired all the time.  Sometimes it's our own lifestyle choices that are making us sleepy.  It could be something physical in our bodies that's taking away from our slumber.  Potentially depression or some ongoing stress that gets us down.
It's no fun to feel tired all the time.  If this is something you find yourself saying far too often, take a look at the list we've compiled here for potential culprits.  If nothing seems to apply, do some research and see what else it might be in your case.  No matter what, take a look into it.
Mr. Sandman will be waiting for you,
Mat A.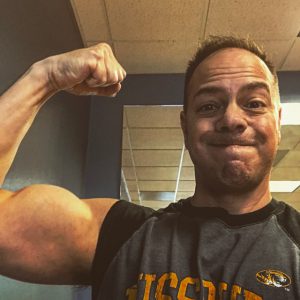 Please follow and like us: