Nothing quite as irritating as an eye that keeps twitching. I remember having this happen to me in some of the most inconvenient times. One time I was getting ready for an interview and my eye started twitching. Another time was when I had to give a big presentation. If you've ever had one that seems to last for days and days you know what I'm talking about. It happened to me again recently. Thankfully it only lasted for a day or two. When it started again I had to do some research so I could answer why does my eye keep twitching?
What Is an Eyelid Twitch Anyway
An eye lid twitch is also called myokymia. It is a repetitive, involuntary spasm of the eyelid muscles. This usually occurs in the upper lid but it can happen on your bottom eye lid as well. Most of the time it's a gentle yet irritating muscle spasm. These eyelid twitches happen from every few seconds to every few minutes.
One of the things that make these so irritating is that they are unpredictable. It could last for an hour or days. They can seem like they pop up every few days and then you might not remember the last time you had one. In general they are harmless despite being irritating.
Most of the times these muscle spasms and eyelid twitches go away on their own. Let's look at some of the reasons that can lead to asking why does my eye keep twitching.
Reasons for Eye Twitching
Stress
Know what I found out that doesn't surprise me in the least? Stress is the most common cause of eye twitching. I've done enough research and written more than a few articles regarding stress. It can be so tough on our bodies and minds yet so few of us do enough stress relieving activities. Okay, more on that later.
If you find your eye is twitching more these days and that seems to line up with increased stress in your life…..do some things to lower your stress.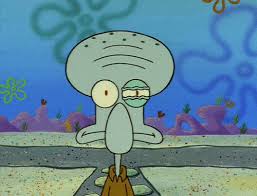 Eye Strain
Eye strain, in particular digital eye strain from your eyes bugging out on computer screens and phones, is also a common cause of eye twitching. I mean, I was just at the airport and EVERYBODY was staring at a computer or phone screen.
When you find your eyes glazing over from too much screen time use the 20-20-20 rule. Every 20 minutes or so shift your focus from the computer screen to a place at least 20 feet away for 20 seconds. Something to consider along with this is to get off your butt every hour or so and walk around.
Fatigue
A lack of quality sleep can also cause your eye to twitch. Of course this can be tied to stress as well but it could be other things. Working long hours, getting up with the kids at night (boy I remember that), having teenagers that keep you awake with worry (yup), or a multitude of other things on your mind.
It's no mystery here. The key is to get more rest and sleep.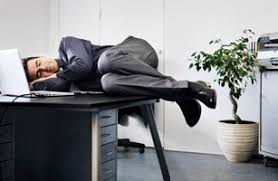 Medication
Certain medications can cause your eye to twitch as well. The most common are medications that are used to treat epilepsy and psychosis. This is one of those side effects that your doctor and pharmacist should tell you about. If you take medication for either of these keep an eye out for the twitchy side effect.
See what I did there? Keep an "eye" out? Yeah, I know, it's pretty bad.
Allergies
As I well know allergies can lead to itchy, watery, irritated eyes. I used to have allergies worse when I was a kid but I still get them. When I do they almost always cause irritation to my eyes as well. When eyes are rubbed due to being irritated by something like allergies histamine is released into the eye lid and tears and could cause eyes to twitch.
Smartest way to avoid this is to avoid rubbing your eyes. Duh. You can also use a cold compress to bring relief to your eyes. If that doesn't work there's always over the counter antihistamine eye drops or tablets you can take as well. Stupid allergies.
Alcohol
It's kind of weird but in some cases alcohol can make certain people have eyes that twitch. It's not common obviously but if you find that your eye starts to twitch many times when you are drinking alcohol, you may want to skip it and see if you don't develop the twitchy eye.
Physical Exertion
Sometimes having too much physical activity can make your eye twitch although it is very uncommon. Some people get muscle spasms if they have worked out particularly hard. I know I've had this happen to my tricep (back of arm) muscle from time to time. Having your eye twitch from physical activity is rare but it can happen. Often times it goes along with being tired as well.
Too Much Caffeine
Too much caffeine can definitely make your eye twitch. I know when I've had that one cup of coffee too many. Luckily it doesn't make my eye twitch however it does make my eyes tingly. Yes, you read that right. Tingling around my eyes is a sure sign for me that I've had too much caffeine.
If you chug coffee all day long and seem to have an eye that won't stop twitching, well, you can do the math there.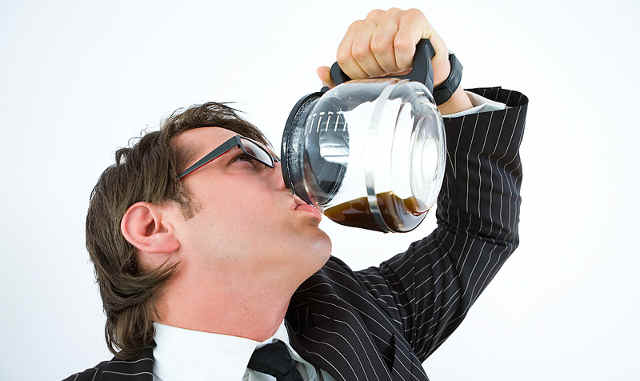 Conclusion
Having an eye twitch can be irritating and a nuisance but most of the time it's not a big deal. If you find yourself wondering why does my eye keep twitching take a look through some of the above causes and see if anything applies. If it does adjust your life accordingly. Here's a good article on the Mayo Clinic website that's got additional reading.
Most of the time an eye twitch will go away on it's own although it may seem to take far longer than you want.
In good physical health,
Mat A.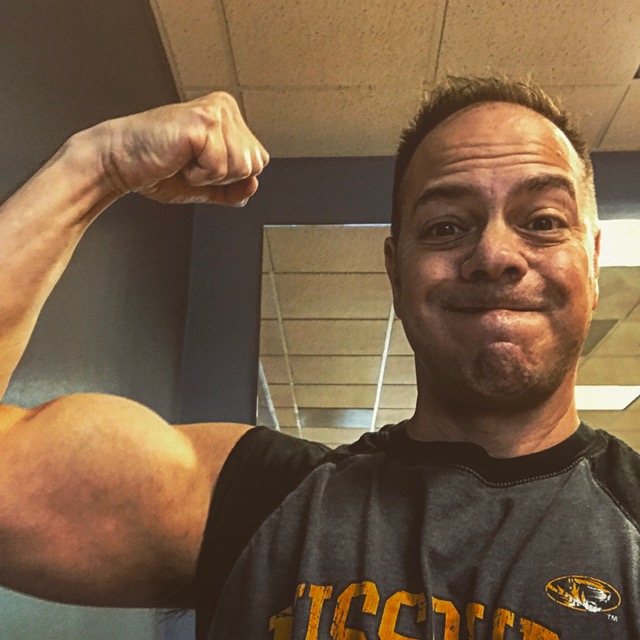 Please follow and like us: