Why Don't I Have Any Friends?
It's really not that hard to find people with few or no friends at all in their lives.   Now as a natural side effect many times as we men get into middle age and are married and have kids our friends many times slide onto the back burner.  If you aren't careful to keep up with your friendships they can get lost all too easily.  I've seen this happen to a lot of my guy friends and it's easy for me to slip into if I don't pay attention.  On the other hand there may be other reasons why you don't have friends besides having a super busy life.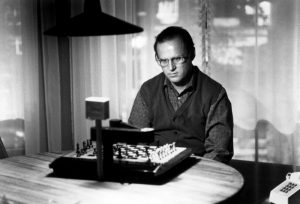 If you have somehow consistently found it hard to make or develop friendships, then it may be time for you to take a deep look at yourself to determine what's wrong with you physically or emotionally ranging from your behavior to your physical appearance. Having no friends may be a somewhat common problem, but the moment you begin to think it is a problem, then you should begin to think about why it is happening.  At that point you might want to take a look at how to fix it.  Like anything else, it takes some effort to have friends.
While tackling this problem of having no friends, the first thing you need to do is to be more self-aware of yourself; the things you do or say to the people around you. There are a few common reasons why many people end up with no friends. Once you've taken your conduct and general etiquette into account, then you may take a look at the following common factors responsible for making one be with no friends.
Evaluate The Following
Am I a selfish person?
Having a selfish behavior is a strong factor that contributes to lack of friends. If you are the type that waits for friends to be the one to ask about your problems first and help you, then you have a problem with selfishness and it is one of those things that makes people shy away from being friends with you. It is very important in friendship that you have a natural desire to be as supportive and as helpful as your friends are to you. What this simply means is that you should not always be of the idea that if they don't call to check up on you or ask if you need help then so be it. The real deal is you are obligated as a friend to do the same by making efforts to keep up with what is going on in their lives and also be interested in the well being of these friends.
Do I have a poor hygiene?
Being dirty as a result of either not knowing how to clean up or simply too lazy to do so is a huge factor contributing to lack of friends. Having mouth or body odor will surely make it really hard for people to want to be friends with you. You may be lucky enough to have a really good friend who would be willing to help you with this by constantly looking for ways to ensure you get rid of it but this is not a thing new friends will be willing to cope with and they will also avoid saying anything that will offend you. It therefore becomes necessary for you to take a good look at yourself and check your personal hygiene as this might be the reason why you don't have any friends.
Am I an unpleasant person to be with?
If you are simply unpleasant to be around over a long period of time, then you may have to get that aspect of yourself checked because it is one of the reasons why you don't have any friends. Being obnoxious is a big problem, that is if you are one that does things that embarrasses yourself and your friends, talk over people, does not get when the spotlight is on someone else or you just gossip too much. These are things that makes people feel unpleasant being around you, if you have a friend or friends, each of them will slowly find their way out of your life for good.  Another thing to look out for in yourself that is similar is being one of those people that only talks about themselves.  BORING.
Having a bad temper is another thing that often harm friendships.  Nobody loves being around someone with a bad temper, it makes people afraid of relaxing and being themselves. Having a bad temper sends a bad signal to people and they only know to stay off your path. If you have a bad temper, you need to find a way to work on it, seek for professional help if you have to so as to learn how to handle your emotions better. When you blow up things on a regular basis around your friends it quickly leads them to the point of not wanting to be around you any longer.
Being Too Clingy
Another thing is being clingy, it scares off new friendship. Sometimes clingy behavior is often as a result of having low self-esteem and then being worried about your friends liking you or having unreasonable expectations about your friendship. If you do not allow your friendship to proceed at sort of the natural progression, then you are in for having no friends for a very long time. Raise your self-esteem and reduce your expectations, then watch your space and see how many people would want to be friends with you.  Basically you need to enjoy being around yourself and then others will enjoy being around you as well.
Being Too Much Of An Introvert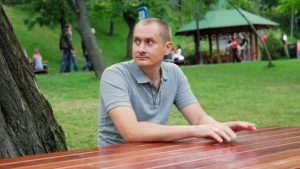 As much as enjoying one's space alone is a great thing, it is important you set a boundary and not let that enjoyment exceed the one you get when you're with others. You should try to show people around you that enjoy being with them, that you are interested in them and the things they do. Be a part of the conversation when you are out with friends, participate in the fun things they do. Don't just sit in a corner and watch or get lost in your own world while you are out with other people.  Remember you have positive and interesting things to share so let your company be one that everyone misses when you are apart. In order to have any friends or have a good friend you need to be one too.  To have a friend, be a friend.
Again, many guys lose a lot of friendships as part of the natural process of getting older.  It's easy to do.  This isn't too hard to fix, you simply need to put some energy into reaching out to your previous friends or new ones.  I've developed some nice newer friendships with guys in middle age by simply connecting on similar interests and suggesting we get together to do those.  Might be trying a new brewery or going to see a live band or whatever.  It's not that hard to do.
Having very few or no friends at all is not a problem without a solution, you just have to sit down and ask yourself why you don't have any. Figuring why is the first step to solving the problem and once you start working on fixing the reasons why you don't have any friends, you will be amazed at how many people will find you worthy of being friends with.
If you find yourself constantly without friends and you've made some effort, check one of the above reasons for some guidance.
Go friends!!
Mat A.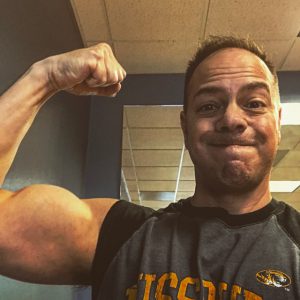 Please follow and like us: